Kathryn Wain
Principal Lecturer for Sport and Integrated Foundation Year Programmes.
Institute of Health
Sport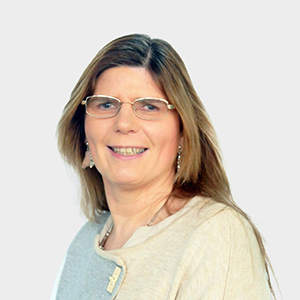 Qualifications and memberships
MRes in Health Research (Organisational Health and Wellbeing) (Lancaster University),
MSc Sport & Exercise Science (Loughborough University).
Currently undertaking: PhD by Publication in Organisational Health and Wellbeing
Academic and research interests
Physical activity/inactivity/exercise and health - Factors that impact on activity/exercise participation, inactivity and the effects of activity/inactivity on health and wellbeing with specific focus on non-communicable disease such as Obesity.
Physical activity and health promotion and interventions with a focus on different population groups and activity across the lifespan.
Organisational health and wellbeing - Organisational policies and practices that impact on staff health and wellbeing directly or indirectly. Stressors in the workplace. Activity/inactivity at work. Workplace health promotion and initiative evaluation. Sickness/absence/presenteism.
Publications
Publications
Elliott, D., & Hoyle, K. (2014). An examination of barriers to physical education for Christian and muslim girls attending comprehensive secondary schools in the UK. European Physical Education Review, 20 (3), 349-366.
Poster and conference presentations
Hoyle, KE. (2013) The impact of organisational practices and occupational physical activity on the health and well-being of staff in Higher Education. University of Cumbria / Brathay Trust Research Conference
Commissioned work
Christie, M. & Hoyle, K. (2013). 1st4sport Boccia Level One Coaching Qualification. Design commissioned by Boccia England. (50 pages)
Hoyle, KE. (2012) Evaluation of the Fit to Grow in Currock Initiative in Carlisle. Undertaken for Carlisle City Council
Hoyle, KE. (2009) Evaluation of the Carlisle Cycling Project Undertaken for Carlisle City Council
Recent external roles
Prior to working at the University of Cumbria, I was involved in Sport Performance Talent Identification Programmes. I am qualified as a Level 4 High Performance Coach for Athletics (Middle and Long Distance) with over 20 years coaching experience. I'm also a Coach Education Tutor for Sports Coach UK and involved with Disability Sport. I have competed and coached in athletics, equestrian events and rowing but now it's all about taking part, having fun, keeping fit and encouraging others to do so too. Previously I was an external advisor for Sport and Exercise degree validations at Southampton Solent University and Hull College.