Mark Tomlinson
Senior Lecturer
Institute of Science and Environment
Forestry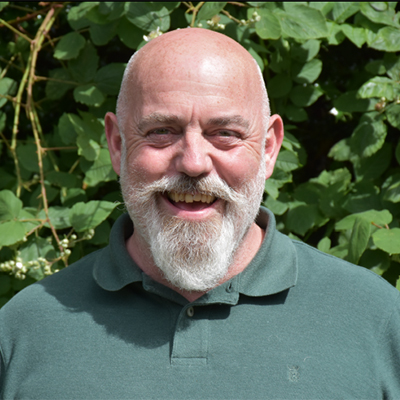 Biography
Before deciding on a career change in 1998 Mark travelled extensively and spent some time living and working in Asia.
As a mature student Mark decided on a career in forestry and started studying at the National School of Forestry from 1998, following his graduation he worked at the newly set up Centre of Vocational Excellence for Forestry and Arboriculture at the Newton Rigg Campus.
In 2006 Mark started working for Forestry Commission Scotland, firstly in the Conservancy dealing with grants and licences in Aberdeenshire before moving to West Argyll in a forester role. Here he spent time running and organising large areas of re-stocking and the management of the recreation facilities. After 2 years in the north and west of Scotland Mark moved to south Scotland worked as a Direct Production Harvesting Forester.
The next opportunity came when the position of Communities, Recreation and Tourism Forester was offered to him; he took on this position because it offered a very challenging job with the management of a team of rangers, operational staff and contactors as well as being public facing.
In 2014 Mark went back to work as the Forestry Lecturer at Newton Rigg College which was now delivering vocational education to post 16 year old students at Level 2 and 3.
Mark joined the University of Cumbria in December 2015 and will have the responsibility of delivering Managing Trees, Woods and Forests, Recreation in Woodlands, Forest Design Planning and Personal Development modules.
Qualifications and memberships
BSc (Hons) Forest and Woodland Management
Pgc LTHE (FHEA)
Academic and research interests
The interactions between people, trees, woodland and forests
Teaching
Development of widening access to higher education in forestry
Business opportunities and partnerships