Matthew Smith
Senior Lecturer in Social Work
Institute of Health
Health and Wellbeing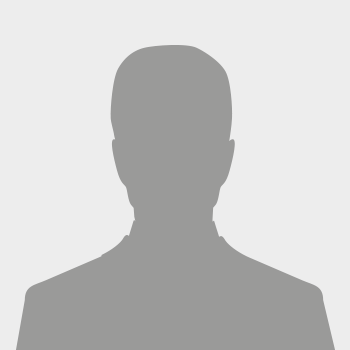 Biography
Having qualified as a social worker in 1997, I have undertaken several roles within the social care and social work field. My interest in pursuing a career in social work began after working with children who had severe learning disabilities within a residential unit offering short-term breaks. Caring for, supporting and encouraging the social participation in the community of young people with a range of learning and physical disabilities, health conditions and autism encouraged me to reconsider my career goals and as a result, I chose to pursue a career in social work.
Upon attaining my social work qualification in 1997 from The University of Plymouth and relocating to the North West, I undertook a variety of roles including working as a residential social worker with young people who had a history of offending and young people with learning disabilities in full time care before progressing into statutory children services. I worked within child protection services for a number of years before returning to the disability field as a social worker supporting families of disabled children. I eventually becoming a team manager of the service in 2008 continuing in this role until 2012. I found being a social worker an immensely challenging but rewarding experience. One of the most positive aspects of the role was being able to work with parents, carers and other professionals to be able to make a positive contribution and enabling lasting change to children's lives.
One area in which I particularly enjoyed was supporting and developing social work students on placement as a practice educator. It was through this role of assessing and enabling students to achieve their ambitions that prompted me to consider a role in academia. I joined the University of Cumbria in May 2012 and have been the programme lead for the BA (Hons) Social Work Programme since this time; helping students attain their own goals and pursue a career in this fantastic profession.
Qualifications and memberships
Qualifiactions
1997 BSc (Hons) Social Work and Social Policy, University of Plymouth
1997 Diploma in Social Work, CCETSW, University of Plymouth
2004 Post Qualifying Award in Social Work (level 1)
2008 Graduate Diploma in Professional Studies in Child Care (Specialist Award in Social Work) (Post Qualifying Award in Social Work (level 2-6) (at level 7)
2014 PGCE Education and Professional Practice
Memberships
2012 Health and Care Professionals Council
2013 Fellow of the Higher Edcuation Academy
Academic and research interests
Social Work with a specialist interest in:
Children and Families Work'
Child Protection
Disabled Children,
Social Policy
Social Care Legislation and the impact on practice