Nigel Smith
Senior Lecturer in Science (STEM Coordinator)
Institute of Science and Environment
Science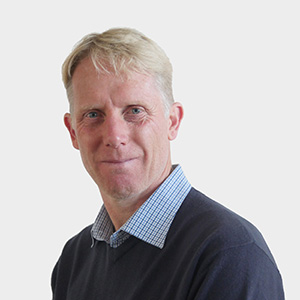 Biography
As a Senior Lecturer in the Department of Science, Natural Resources and Outdoor Studies, my key roles are to support the development and integration of curricula across further and higher education, and to actively widen participation in STEM. This involves me working towards the creation of an educational 'ladder of opportunity' with clear progression routes from FE to HE and the development of an enhanced programme of STEM outreach that actively supports more people from more diverse backgrounds to engage with science.
With experience across FE and HE, I have been teaching for over 19 years, developing and delivering material for students in the fields of forensic investigation, forensic biology, data handling, personal development planning and undertaking research projects. At undergraduate level I have supervised dissertation projects in areas related to latent blood detection, the enhancement and recovery of fingerprints, hair analysis, tool marks and bite marks.
Until recently I acted as programme leader of the BSc(Hons) Forensic and Investigative Science programmes, which links forensic techniques to investigative strategies. In 2002, I was responsible for leading the development of the nascent area and have subsequently steered the programmes through two validations and accreditation. This has included the production of programme specifications, programme handbooks and module descriptors, and also ensuring the degrees align with educational and occupational standards (e.g. CSFS component standards, QAA Subject Benchmark Statement for Forensic Science and National Occupational Standards).
I am the Employability Champion for the academic group, which involves assisting students in developing their transferable and subject specific employability skills. This role also involves me working closely with the Employability Steering Group to inform and develop new initiatives and promote these within the Academy, supporting academic colleagues to embed employability within the curriculum.
As a Senior Fellow of the Higher Education Academy, a qualified learning coach through the Centre of Excellence in Leadership and a professional member of the Chartered Society of Forensic Sciences, I am committed to providing high quality guidance and support. Through leadership or direct teaching, I aim to develop and deliver accessible and quality assured programmes that provide academic inspiration and challenge, with emphasis on the development of professional and transferable skills to enhance employability.
Qualifications and memberships
BSc (Hons), PGCE, DMS, Postgraduate Diploma in Academic Practice (Discipline Research), MBA
Senior Fellow - Higher Education Academy
Professional Member - The Chartered Society of Forensic Sciences
Academic and research interests
Enhancing student employability through effective teaching, learning and assessment practices.
The role of peer assisted study sessions in supporting student transition, retention and achievement.
The concept of science capital as a tool for supporting more people to engage with science.
Publications
Selected Conferences
Smith, C. and Smith, N. (2017) Poster entitled 'Time and Temperature: their impact on lifting powders' ability to recover fingerprints'. Presented at Annual Conference of the CSFS Fingerprint Division, Manchester.
Smith, N. and Frost, S. (2016) Conference Paper entitled 'PASS: A learner-centred approach to transition into and on from Higher Education'. Presented at HEA STEM Conference, Nottingham.