Richard Ensoll
Senior Lecturer, Outdoor Studies
Institute of Science and Environment
Outdoor Studies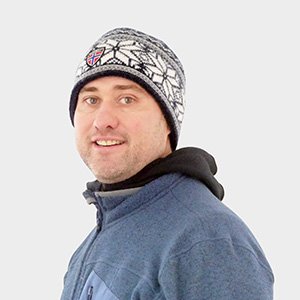 Biography
After a spell in the retail industry and completing an HND in Business and Finance I decided to try combining a lifelong interest in having adventures in the outdoors with an interest in people and their development. After three happy years in the outdoor sector I trained to be a primary teacher with outdoor education as a specialism and subsequently taught in a local school. This was followed by an MSc in Outdoor Education at Edinburgh University where I focussed on the assessment of mountain leadership skills. Five busy years were then spent as a senior manager at Lakeside YMCA National Centre equipping staff to deliver stimulating, outcome-lead sessions in a managed context. Since arriving at the University of Cumbria I have completed a PgC in Teaching and Learning in Higher Education, a key aspect of which was a study of: The Use of Imagery to Accelerate the Learning of Novice Kayak Rollers. I am currently technical advisor to a charitable outdoor provider, a full member of the Association of Mountain Instructors and the British Canoe Union as well as a trainer/assessor in First Aid, Mountain Leadership and some Paddlesport areas.
Outdoor interests
As an enthusiast with a range of interests I tend to become 'fired up' for the activity that I am currently most engaged with. When there is water in rivers I will be white water kayaking or canoeing; when it's dry and sunny rock climbing while snow in the mountains is a strong signal to ice climb. I may also be found running, cycling and orienteering when time is more limited. Key themes have been personal challenge and efficient movement through challenging environments. The opportunity to introduce my three young children to the outdoors has allowed me to combine my interest in outdoor activities with my passion for coaching others and the strong sense of 'releasing potential' that goes with it.
Current projects
My main areas of interest surround motor skill acquisition, coaching processes and sport psychology. I am currently looking at the nature and process of coaching movement skills in the mountains. I also have a growing interest in the sense of place arrived at through journeying and plan to complete a multi-activity, multi-environment journey around my locality to investigate this further.
I teach a range of modules focussing on aspects of coaching and leading outdoor activities. Key areas within this broad topic include: leadership, coaching processes, safety management, experiential learning, skill acquisition and sport psychology.
Qualifications and memberships
MSc, FHEA
Academic and research interests
Adventure sports coaching and skill acquisition
Risk related decision-making
Personal development through adventure
Ethical Adventures
Publications
Ensoll, R. (2015) The Magic is in the Buns: Applying implicit learning and an external focus to coaching walking movement skills with an emphasis on downhill. [Workshop]. Association of Mountain Instructors. Lake District, 2015.
Ensoll, R. (2014) Mountainoeing: a positive response to the challenge of climate change. [Presentation]. English National Canoe Symposium. Lakeside YMCA National Centre, Windermere. 2014.
Ensoll, R. (2014) Tradition Canoe Journeying Skills and Tarpology. [Workshop]. English National Canoe Symposium. Lakeside YMCA National Centre, Windermere. 2014.
Ensoll, R. (2011) ''Going Up' Understanding and developing efficient uphill walking' Horizons, 53, pp.30-33.
Recent external roles
Technical Advisor for Mountain Activities
Speaker at Canoe Symposium
Conference workshop leader for Institute for Outdoor Learning