Professor Rob Morley, PhD
Visiting Research Fellow in Zoology
Zoology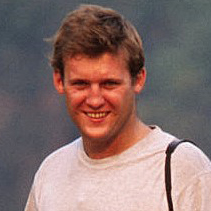 Biography
Rob is a Visiting Research Fellow in Zoology and is a highly experienced ecologist/land manager who has focused on environmental and natural resource management, ecology and conservation in the private sector and on private-public partnerships for over 25 years. Rob's work in Central, East and Southern Africa and Cambodia has given him a deep realisation of the environmental, social and economic complexities and opportunities in Africa, and an understanding of how these factors influence conservation objectives and outcomes. He is particularly interested in how climate change will influence land-use planning, conservation management in mosaic landscapes, conservation-based tourism and the provision of ecosystem services. Rob currently works for the African Conservation Development Company (ACDG) as the Director of Science and Environmental Planning. The ACDG takes a holistic and integrated approach to economic, community, environmental and conservation rights to optimise land-use and deliver sustainable, conservation-led development projects.
Qualifications and memberships
PhD Zoology (2005) The demography of a fragmented population of the savanna elephant (Loxodonta africana Blumenbach) in Maputaland.
MSc Wildlife Management & Control (1995)
BSc (Hons) Environmental Studies (1994)
I am a Scientific Fellow of the Higher Zoological Society of London and a member of the IUCN Commission on Ecosystem Management and the Commission on Environmental, Economic and Social Policy.
Publications
Orban B, Gaugris J, Kabafouako G, Morley R, Vasicek Gaugris C, Melville H, Gaugris J. (2019) Live trapping of small mammals in the Kouilou Département, Republic of Congo. African Journal of Ecology 00:1–7
Orban B, Kabafouako G, Morley R, Vasicek Gaugris C, Melville H, Gaugris J. (2018) Common mammal species inventory utilizing camera trapping in the forests of Kouilou Département, Republic of Congo. African Journal of Ecology 56:750–754
Morley R. & Convery I. (2014) Restoring Gorongosa. In: Displaced Heritage: Responses to Disaster, Trauma, and Loss. Pp 129-142. I. Convery, G. Corsane & P. Davis (eds.), Boydell Press
Lindsey P., Balme G., Becker M., Begg C., Bento C., Bocchino C., Dickman A., Diggle R., Eves H., Henschel P., Lewis D., Marnewick K., Mattheus
J., McNutt J.W., McRobb R., Midlane N., Milanzi J., Morley R., Murphree M., Nyoni P., Opyene V., Phadima J., Purchase N., Rentsch D., Roche C., Shaw J., van der Westhuizen H.F., Van Vliet N., Zisadza P. (2013) The bushmeat trade in African savannas: Impacts, drivers, and possible solutions. Biological Conservation 160 (2013) 80 – 96
Morley, R.C. & van Aarde R.J. (2007) Estimating abundance for a savanna elephant population using mark-resight methods: a case study for the Tembe Elephant Park, South Africa. Journal of Zoology 271 (2007) 418-427
Morley, R.C. (1999) Small Mammals of Mkomazi. In: Mkomazi: The ecology, biodiversity and conservation of a Tanzanian savanna. M. Coe, N. McWilliam, G. Stone & M. Packer (eds.), Royal Geographical Society, London
Recent external roles
Responsible for scientific and environment for the African Conservation Development Group (formerly SFM Africa)
Preparation of a Sustainable Development Investment Plan for a ~730,000 ha concession area of tropical forest in Gabon.
Development of ForestLAB, a collaborative research programme between ACDG and leading research universities both in Gabon and internationally.
Carbon and forest modelling as part of the assignment of Natural Capital values and payments for ecosystem services.
Conservation planning at landscape level in mixed use landscape in conjunction with Ministry of Environment (great apes, forest elephants, other large mammals, human-wildlife conflict, wildlife and cattle systems).
Development of a high-level ecotourism strategy for National Parks in Gabon (for SFM Africa Ltd.