Sarah Smith
Senior Lecturer in Physiotherapy
Institute of Health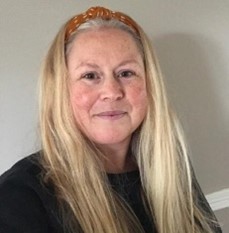 Biography
I am a highly specialist neurological physiotherapist that has worked in both the NHS and private sector with adults and children. I graduated from Northumbria University in Newcastle and proceeded to work in the NHS. I began working in the North East of England before moving to Aberdeen in the North of Scotland. After completing a number of rotations as a band 5 and 6 I knew I wanted to specialise in neurology. I spent the early part of my NHS career working in neuroscience with adults that had acute neurological conditions such as traumatic brain injuries. I then went onto working with children that had also sustained a neurological incident. As well as working in the NHS I also worked privately; treating both adults and children with ongoing neurological conditions. As well as this, I worked in the medical legal sector assessing and treating individuals following traumatic injuries of the brain and spinal cord. My clinical specialism led me to further my career in biomechanics and clinical gait analysis which is what my main research focus is today.
Qualifications and memberships
MSc Rehabilitation Studies and Biomechanics from Strathclyde University
HCPC
CSP
BSC (Hons) Physiotherapy
Academic and research interests
I am involved in a number of research projects at the university and have presented work at nataional conferences. In 2021 I won 2 awards for my research into practice education for physiotherapy students. I was the principle investigator on the University of Cumbria's first clinical trial in 2022.
My main areas of research are clinical gait analysis and physiotherapy practice education.
Research supervision
I supervise both the undergraduate and postgraduate research projects.