Sharon Seddon
Senior Lecturer/ Paramedic Practitioner
Institute of Health
Health and Wellbeing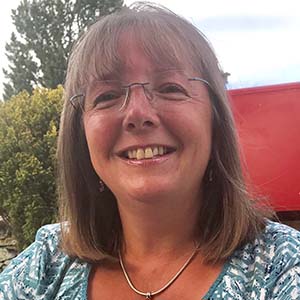 Biography
Sharon Seddon is a Senior Lecturer and Paramedic CPD Programme lead. She has over 26 years experience in the Ambulance Service as a paramedic, emergency care practitioner and senior paramedic. She continues to work part-time as an operational paramedic in the Lake District which serves to inform the contemporary paramedic programmes the University offers. Having joined the Ambulance Service via the traditional IHCD route she is dedicated to the advancement of the paramedic profession and enthusiastic about paramedic education. Sharon became a member of the College of Paramedics Education Advisory committee in January 2018. Sharon was instrumental in the development of the military and NHS undergraduate programmes and continues to expand the distance-learning CPD programmes offered to national and international ambulance clinicians. Sharon has worked for the University for almost 17 years and has witnessed the paramedic profession develop alongside the expanding undergraduate and post graduate programmes the Paramedic Centre of Excellence offers.
Sharon was short listed for the Times Higher Education Award for Outstanding Employer Engagement 2012.
Awarded the Excellence in Teaching and Learning Support in 2016.
Qualifications and memberships
PGCE Teaching and Learning in Higher Education, BSc (Hons) Emergency Practitioner
Currently completing her MSc in Academic Practice.
College of Paramedics Education Advisory Committee Member
Fellow of the Higher Education Academy
Member of the College of Paramedics
HCPC Registered Paramedic
Academic and research interests
Flexible Distributed Learning (Distance Learning)
CPD for Paramedics and Pre-hospital Emergency Care providers
Advanced Clinical Practice & Clinical Decision Making for Paramedics,
Pre-registration Paramedic Education Defence Medical Service Education
Personal Tutoring
Publications
Symposium Paper 2: Use of Stilwell for Paramedic and Advanced Nurse Practitioner Students in both Classroom and online settings, Stilwell: A Virtual Clinical Practice to Support Multidisciplinary Student Learning; NET 09 (Network in Health Education Today), Fitzwilliam College, University of Cambridge.
Contributor/reviewer to Caroline N (2007 & 2013) 'Emergency Care in the Streets' 6th & 7th Edition Lippincott Williams & Wilkins
Recent external roles
External Examiner University of East Anglia
External Examiner of Northampton University