Dr Stephen Taylor
Senior Lecturer in Tourism & Hospitality Management
Institute of Business, Industry and Leadership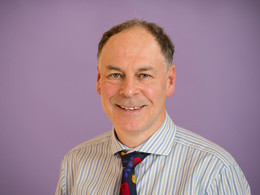 Biography
Stephen Taylor is part of the Tourism and Hospitality Management team and joined the University in January 2022. He has previously held academic positions at Edinburgh Napier (2009-2022) Strathclyde (1998-2009) and Dundee (1991-1998) universities.
Qualifications and memberships
Stephen has a Doctorate in Business Administration (DBA) and is a Senior Fellow of the Higher Education Academy (SFHEA).
Academic and research interests
Stephen's primary research interest concerns the governance of natural areas with a specific focus upon natural area tourism. He has a particular interest in mountain based tourism/mountaineering and this is currently reflected in research (since 2017) concerning the 7,134 metres Lenin Peak located on the Kyrgyzstan/Tajikistan border. This involves working in partnership with a number of tourism organisations and commercial operators in Kyrgyzstan.
Publications
Recent publications/outputs
Komissarov, V., TAYLOR, S. & Turova, M. (2021) How to solve the problems of solid waste pollution at high altitudes in the mountains of Kyrgyzstan: The Case of Lenin Peak. Tourism in Kyrgyzstan: Practice, Problems and Perspectives, 17 (1).
Komissarov, V. and TAYLOR, S. (2019). Critical assessment of mountaineering tourism on Peak Lenin, Kyrgyzstan: current problems and possible solutions. Results of the 2018 study. Tourism in Kyrgyzstan: Practice; Problems and Perspectives, 15 (1) pp.47-65.
TAYLOR, S (2019) An investigation of the rubbish debris generated by commercial mountaineering operations on Lenin Peak. A Research Report submitted to the Ministry of Culture and Tourism, Kyrgyz Republic, December 2019.
TAYLOR, S (2019) The highs and lows of acclimatising: Strategies and stories from Lenin Peak, Invited presentation at the British Mountain Medicine Society (BMMS) Science Day, Bamford, 13th November.