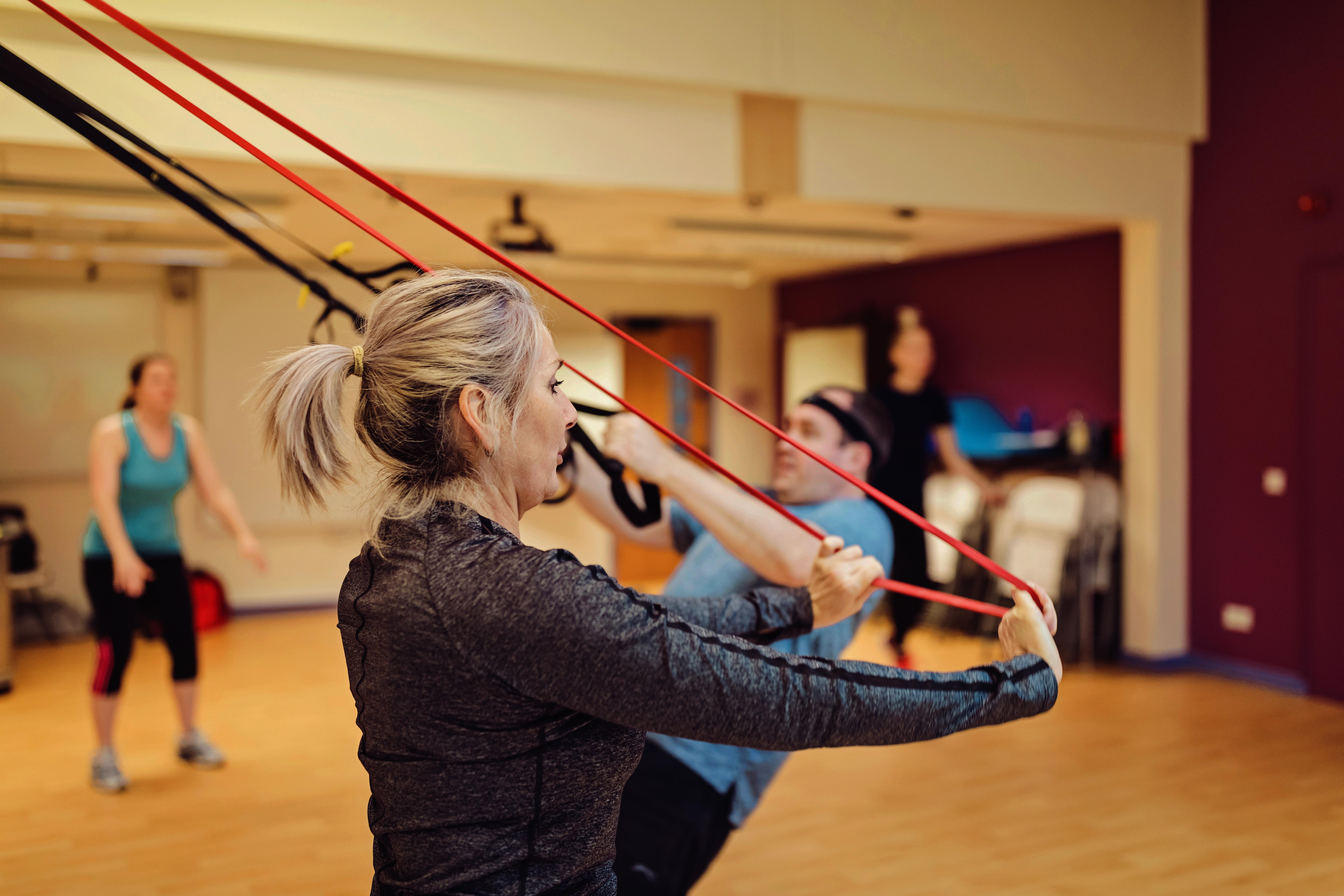 Can you tell us a little about yourself and what your role is here at the University of Cumbria?
My name is Katie Walker-Small, I am 35 years old and I live in Carlisle. I have worked at the University of Cumbria for over 10 years, and I'm Programme Leader of the BSc (Hons) Sport Rehabilitation programme. I teach modules including Sports Massage, Musculoskeletal Injury Assessment, Therapeutic Techniques, and Neurodynamics in Sport, as well as supervise students on placement.
What's your background and what led you to pursue a career in sport?
In terms of my background, I studied a degree in Sport Rehabilitation at the University of Salford before going to the University of Hull to complete my Ph.D, which is in the effect of soccer-specific fatigue on hamstring strains. My love for sports started at a young age, I played pretty much every sport for the school, including hockey, football, and rugby. Along the way, I picked up a few injuries, however, which got me interested in wanting to help others recover from injuries in sports.
As someone who has turned their passion into a career, what advice would you offer students?
If I could give some general advice for all students, it would be to never give up on what you want to do, no matter how hard or challenging it can be. For my Sport Rehab students specifically, however, buy thick socks. It can get cold doing sports first-aid pitch-side, but it's well worth it for the fantastic experience!
From your perspective, what makes the University of Cumbria stand out from other universities?
What makes the University of Cumbria stand out from other institutes in terms of our sports courses is that our students are on placement from day one right up until they graduate. They also receive teaching from experienced academics with a wealth of practical experience working in their areas of expertise. Our students often praise us for our small class sizes which allow for more feedback and engagement with tutors to help support students learning.
What are some of the highlights for yourself as a lecturer?
Every year my favourite moment is seeing my students graduate at the Cathedral, three years after they started, and being proud to say that I helped play a part in their wonderful journey to becoming a Graduate Sport Rehabilitator.
For more information about studying sport rehabilitation at the University of Cumbria click here
Want to find out more?
You are ready to take that next step. Ready to make that life-changing decision and work towards your career goals. By downloading our prospectus you will have the world at your fingertips.

You can browse our 100+ unique course options and have access to finance and support information to get you started. Discover all of the courses available to you from Arts to Zoology – we're excited to see what you choose.