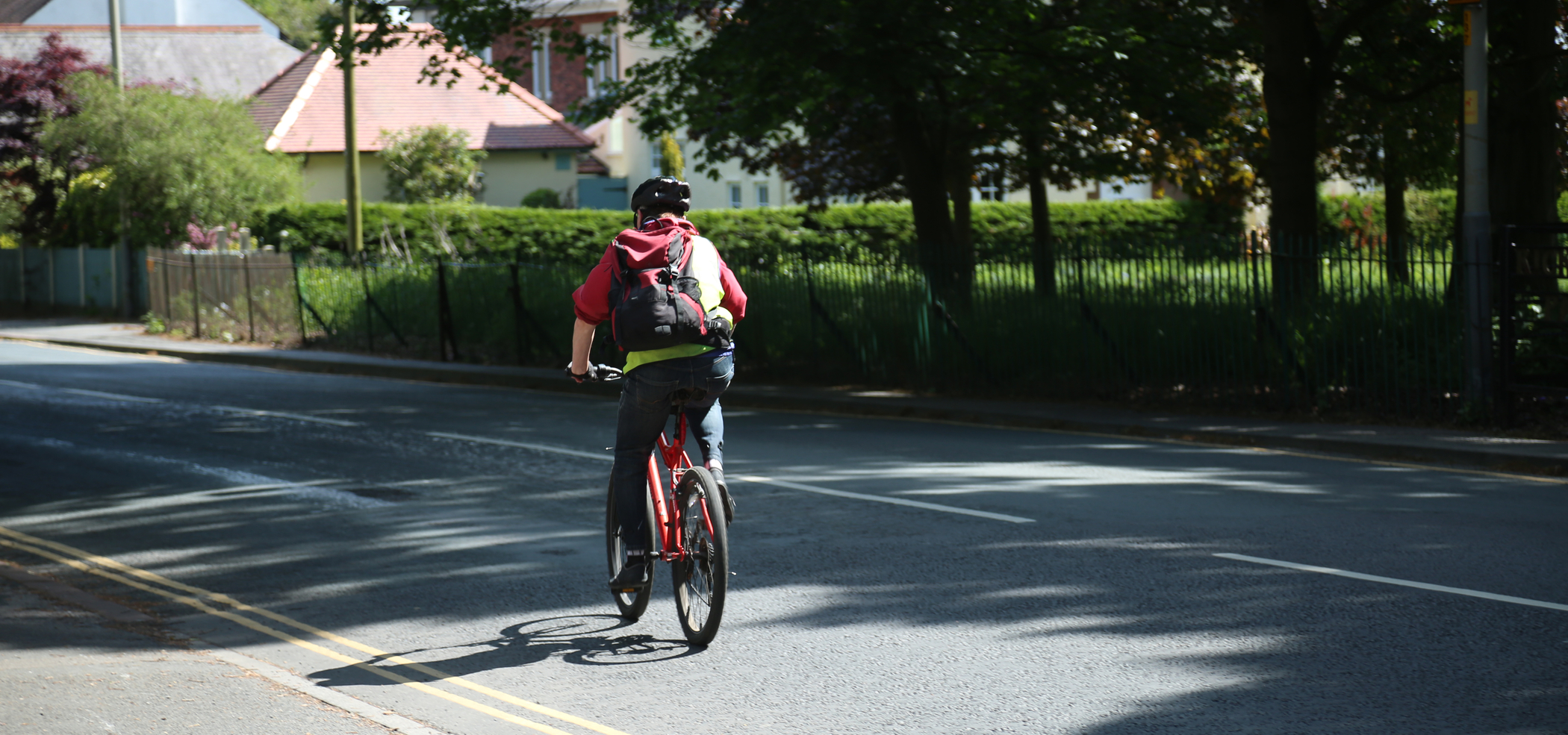 If you're all about getting out into the community, discovering local gems, and connecting with Carlisle's rich culture and history, here are just some of the things you can expect when you join us at either one of our Carlisle campuses.
Get Active
If you're after an active, healthy lifestyle, then this is a major plus point for our two Carlisle-based campuses. Whether you're a fan of organised sports or you like the idea of quiet jogs and strolls around some of Carlisle's greener spaces, there's plenty to do and discover.
Get outside with local spaces
When you think of open, green spaces in Carlisle, Bitts Park and the neighbouring Rickerby Park are the top choices. Whether you're planning a picnic in the fresh air or you're trying to beat your time for your next marathon, Bitts Park has all the facilities you need, including incredible riverside views and on-site sports facilities, and Rickerby Park is the perfect spot for a leisurely walk by the River Eden. Rickerby Park is also across the road from our Brampton Road campus, you can even walk through it on your way to the city centre and, if you do, don't forget to have a look at the Italian Gardens by Eden Bridge.

If you're more about leisurely strolls or hiking than pounding the pavement, Watchtree Nature Reserve and Talkin Tarn Park are a little further out from campus but well worth a visit. With ample hiking trails, you can get back to nature and enjoy the incredible beauty of the Cumbrian landscape. And of course, it goes without saying that Carlisle is on the doorstep of the famous UNESCO World Heritage Site that is our beautiful English Lake District. This opens a whole array of activities as University of Cumbria students can also use the facilities at our Ambleside campus right in the middle of the Lake District, which is home to a climbing wall, hiking, kayaking and sailing equipment. They also run outdoor sports courses in the summer. Now, if you are feeling really brave, you can take on the 84 miles long Hadrian Wall Path, or you can do the same National Trail but sticking to the Carlisle to Bowness-on-Solway section which is much smaller!
Join the local gym
If you prefer air conditioning and treadmills to the great outdoors, no worries. Our Carlisle Sports Centre Facilities are open to students and the public alike, providing a dedicated space for training on a wide range of equipment. From weights to cardio, benches to a power cage, our fully-equipped gym is the ideal option if you're looking for a local, affordable membership.

If you're looking for wider sporting facilities, then The Sands Leisure Centre offers an extensive sporting complex. This includes cycle studios, seven court halls, a variety of studios and more. Even better, University of Cumbria students and staff that sign up for a membership at the campus gym will have access to The Sands' facilities too!
Try out some classes
If you're considering local fitness classes, Carlisle has plenty to offer. The Sands Centre hosts a huge range of fitness classes and specific sports training, from badminton to football to spin classes. If you're more into the wellness side of fitness, The Studio on Denton Street offers Pilates, Yoga, and high-intensity classes to really get your sweat on and is just one of the many locally-owned fitness centres and businesses on hand to help you nurture and improve your health and wellbeing.

If you're not so into exercising inside, Carlisle also has local running and cycling clubs you may want to consider. You can even hire a bike directly from the University of Cumbria to get out on the streets and get to know this unique city a bit better. Whether you prefer exercising solo or you enjoy the structure that classes provide, there's something for everyone here.
Begin your adventure in the city of Carlisle. Book on an Open Day and apply to one of our Carlisle-based courses.
Want to find out more?
You are ready to take that next step. Ready to make that life-changing decision and work towards your career goals. By downloading our prospectus you will have the world at your fingertips.

You can browse our 100+ unique course options and have access to finance and support information to get you started. Discover all of the courses available to you from Arts to Zoology – we're excited to see what you choose.