Project Manager Degree Apprenticeship
Leading to a BSc (Hons) Project Management
What is a degree apprenticeship?
A degree apprenticeship enables you to gain a degree whilst being employed. There are no tuition fees for degree apprenticeships with all costs met by your employer.
About the programme
This programme is designed specifically to enable you to complete the Project Manager Degree Apprenticeship. It maps directly onto the knowledge, skills and behaviours identified in this apprenticeship standard and is also designed to cover the entirety of the Association for Project Management's (APM) Body of Knowledge (6th Ed). So, you will be provided with everything you need to know to successfully deliver projects in a range of business sectors and subject areas.
The majority of the programme will take place at your place of employment, however you will also spend at least 20% of time away from the workplace studying at our Carlisle - Fusehill Street campus.
The course content and structure are informed by contemporary research into project management as a discipline in its own right as well as incorporating advice and guidance from employers and the professional body for project management (the APM). The course teaching team were also closely involved in the development of the Degree Apprenticeship standard and thus understand the journey that you will take from joining the programme to successfully graduating as a qualified Project Manager.
Association for Project Management (APM)
In 2017, APM was awarded a Royal Charter recognising its contribution to the development of standards for the Project Management profession. It currently has over 26,000 individual members and 500 corporate members. The degree apprenticeship will provide a valued route towards achieving membership of APM. APM recognises apprenticeships as essential for the growth of the profession as evidenced by the information on their website targeted at apprentices, employers and careers advisors.
Career Prospects
Projects span public, private and third sectors, in industries such as such as banking, insurance, government, healthcare, retail, IT, construction, engineering and transport. Increasingly, organisations use projects and employ project managers as a way to improve or change, in order to become more efficient and effective. This may require managing interdisciplinary teams within various organisational structures and across organisations. As a result, project managers are employed in all sectors.
The annual APM salary and market trends survey demonstrates the range of sectors and average salaries of project managers.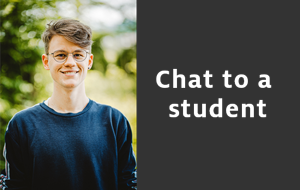 <![endif]-->