Beth Loughran
Lecturer in Dance & Movement
Institute of Education, Arts and Society
Arts Research Initiative (ARI), Centre for National Parks and Protected Areas (CNPPA)
Performing Arts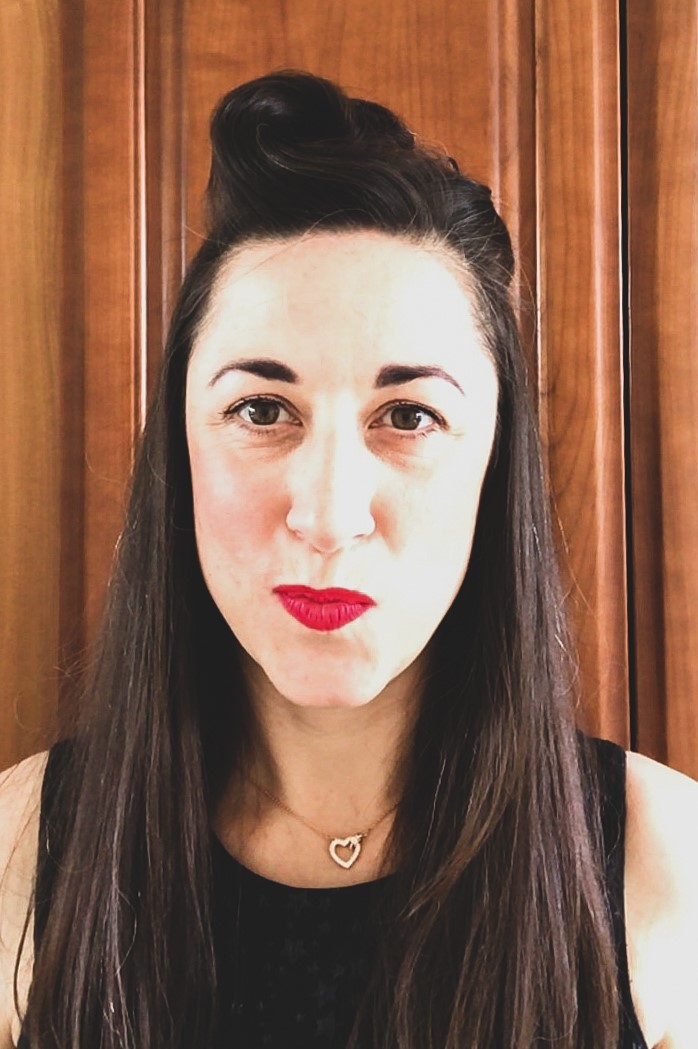 Biography
With a professional and academic background in dance and performance, Beth's interests lie in creative practice through performance as a researchable field. She advocates for practice and creativity as a way of researching and discovering new information, in addition to it being a way to access existing theory such as the branches of phenomenology or research methodology. Areas of practical exploration and consideration include German expressionism, TanzTheatre, Jazz Dance & African Diaspora and Japanese Butoh. Beth takes particular interest in the medium of film, inspired by working collaboratively in a range of performance and creative direction roles.
Beth's role at Institute of Arts currently focuses on the development of Centre for Arts and Participation of which she is a founder member.
Photo credit: Virtual Shoot #4, Photography by Adam Kennedy. A creative and global scale virtual photography project in response to the closure of performance venues, 2020 onwards as a result of the pandemic. (3rd May 2020)
https://www.bethloughran.co.uk/
Qualifications and memberships
MA Choreography & Performance (University of Bedfordshire)
BA Hons Modern Languages, French & Spanish (University of Newcastle upon Tyne)
Post Graduate Certificate in Learning & Teaching for Higher Education (Univeristy of Cumbria)
Fellow of Higher Education Academy - FHEA
Foundation Degree Dance (Newcastle College)
Theatre and Performance Research Association (TAPRA)
Laban Guild International
World Dance Alliance (Americas)
Academic and research interests
Roots & Identity, Equality & Diversity
Creative Practice, Practice Research, Artistic Research
German Expressionism in Dance, TanzTheater, Japanese Butoh, Jazz Dance
People's Dances, Social Dances, African Diaspora
Dance Improvisation, Dance Environments
Publications
Conferences & Creative Outputs
Ashley & Loughran (2018) 'Creative Practice & Documentation: Nuturing the Environment', The Artist Researcher in Performance: Situating Artistic Enquiry in Research Design, University of Bedfordshire, Bedford, 6-7th June 2018.
Sandy Williams ft. Beth Loughran Exhaustion V, May 2017 - Univeristy of Cumbria, Insitute of the Arts, UK & November 2018 - 'Cubed' Luminous Festival, Pensacola Museum of Art, Florida USA. Series availabe at https://youtu.be/pakOfDJ4iWM
Articles
Loughran, B. (2022) 'Artistic Research: A Creative Practice Perspective', ParTAKE: The Journal of Performance as Research, (5:1) (Available at https://doi.org/10.33011/partake.v5i1)
Burns, T., Desire, J., Gordon, J., McDonald, P. and Sinfield, S. (eds.) (2022) 'Into the Woods...A Tale of a Team', Say it with a story. The #creativeHE Annual 2022. Creativity for Learning in Higher Education Community, #creativeHE, (Story created by Beth Loughran with Victoria Barbé, Dr James Issitt and Tristan Poyser) DOI: 10.25416/NTR.21806085
Loughran, B. (2021) 'Sharing my practice and research in higher education: 'universal soul', university soul, my university role and context', Movement, Dance and Drama: the magazine of the Laban Guild, (40:2), courtesy of www.labanguildinternational.org.uk
Book Reviews
Loughran, B. (2023) Inclusivity and Equality in Performance Training: Teaching and Learning for Neuro and Physical Diversity by Petronilla Whitfield (eds), National Drama: Drama Research, volume 14 (Available at https://www.nationaldrama.org.uk/drama-research-volume-14/)
Loughran, B. (2022) Embodied Performance: Ecologies of Skill by Kath Bicknell & John Sutton (eds), National Drama: Drama Research, volume 13 (Available at https://www.nationaldrama.org.uk/drama-research-volume-13/#Book_Reviews)
Recent external roles
External Examiner at Newcastle College University Centre for BA Hons Dance & BA Hons Musical Theatre
FRAME West Cumbria Cultural Educational Partnership, University of Cumbria Liason Representative