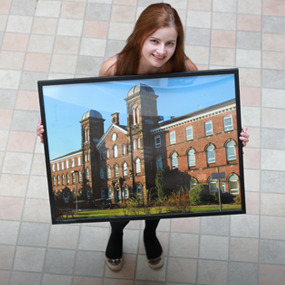 UCAS: North & West Cumbria Higher Education Exhibition Fair - Date to be announced soon!
The University of Cumbria will be hosting the annual North & West Cumbria UCAS Fair. Universities from across the country will be represented and a range of seminars will be available throughout the day covering topics such as:
Applying to University through UCAS
All you need to know about apprenticeships
Personal statements
Student finance
Applying to Oxford and Cambridge
Applying for medicine, dentistry and veterinary sciences
Unfortunately due to examinations on site we will be unable to offer guided campus tours on this day, however we will be able to provide a self guided campus tour booklet. This details all the facilities, services, historic background of buildings and course offerings on our Fusehill Street, Carlisle site.
Please note due to site restrictions there will be no parking for coaches on-site. Please ensure your coach company is aware of this, the drop off point is on the road outside campus, and we there fore ask you to try and stick to your pre-arranged arrival and pick-up slots.