Want to know more about Lancaster? We could tell you about the rich history of the city, going all the way back to Roman times. We could tell you about the tourist destinations like Lancaster Castle, Williamson Park and the many museums available to look around. But anyone can find out about those through a quick Google search. So we thought we'd give you some useful facts about Lancaster, the things that anyone considering studying here would really need to know. So here we go with 5 important facts about Lancaster.
There are more pubs per square mile than anywhere else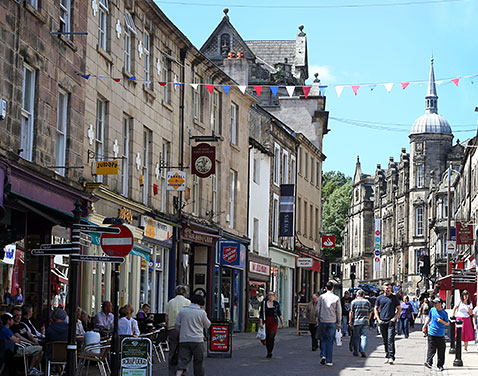 OK, that may not be a 100% accurate fact (we haven't gone around the world to check it), but walking through the streets of Lancaster, it certainly feels like it. Perhaps because it's so compact - you're never more than 5 minutes from the next pub when you're in the city centre. From the traditional pubs like John O'Gaunt and Three Mariners, to more trendy pubs like Penny Street Bridge and the Butcher and Tonic, to the more unique pubs like The Merchants (set in the side of a hill) and the canal-side pubs Water Witch and White Cross. Whatever type of person you are, you'll find a place that caters to your taste.
The bus services are amazing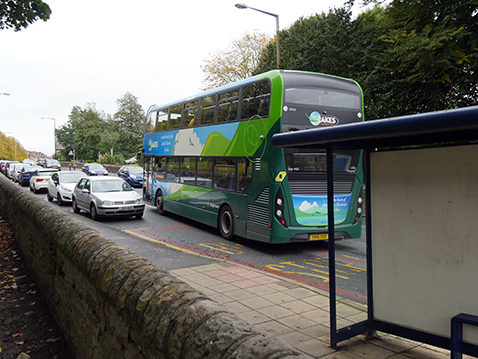 This might not be such an issue for most of our students, given that the city centre is just a 10 minute walk from campus, but you can't go wrong for buses in Lancaster. No waiting round for an hour at the bus stop – with so many services available, it won't be long until another comes along to take you on your journey. Fancy a trip to the seaside at Morecambe, or a day out in the Lake District? Just pop to the bus station and you'll soon be on your way! With bus stops outside Sainsburys, Aldi and Asda, it's not a hassle getting your shopping home either. We're lucky enough to have a bus stop right outside our campus, so if you want to get started on a day out, you can get started with ease.
It knows students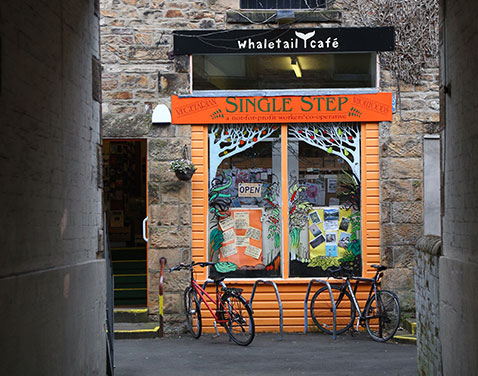 With two universities making up a significant portion of its population, Lancaster is a great example of a student city. What does this mean? It means you get used to some strange sights, but it also means that it's very in tune with the modern student. As well as the top high-street chains, you also have speciality shops that cater to a wide range of tastes. Comic book shops, tabletop gaming, vintage clothing…you'll find it all in Lancaster. And don't forget the student deals! 10% off food and drink at most restaurants and pubs, 10%-20% in lots of the shops and discounts on cinema tickets, bowling alleys and skate parks. Your money goes a long way in Lancaster if you're a savvy student and take advantage of the deals.
Events all year round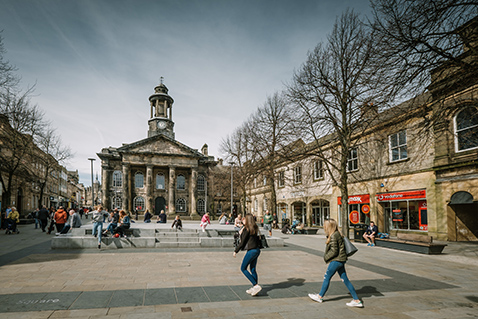 For a small city, Lancaster surprises you in how much there is to see and do. As well as the aforementioned tourist attractions, Lancaster also offers festivals and events frequently throughout the year. There's even a giant board near Market Square that tells you all about them. In the past few months we've had Dino-Day, an Italian festival and a literature festival, and coming up we'll have Light-up Lancaster, Lancaster Live music festival and a Festival of Mental Health held at our campus. Nearby Morecambe hosts annual comic conventions, steampunk festivals, vintage faires, comedy festivals and much more besides. It's safe to say you'll always have something to look forward to when you're here.
It's just the right size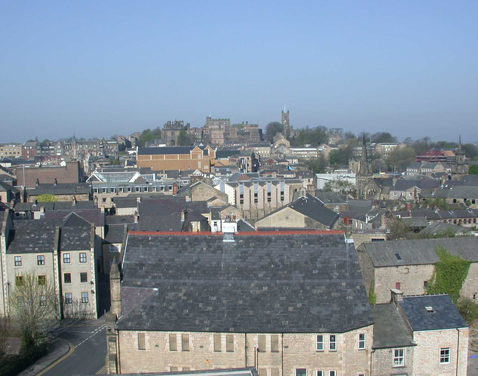 Lancaster strikes the right balance between city and town. It's big enough to offer you plenty of opportunities, yet small enough to get to know the community and feel that you belong here. You'll run into your friends in town more often by accident than by arranging things (which admittedly can be annoying when you're trying to avoid someone), and you'll always know somebody who knows somebody who can help you with your troubles. On the other hand, you'll have plenty of places and activities to explore and never be too bored. Catch a train to London, Manchester, Carlisle, Glasgow, Edinburgh or any other big city that catches your fancy, and once you've had your fill you can come back to a place that truly feels like home.
Of course, the only way to really get to know a place is to pay it a visit. And luckily for you, we're offering the perfect chance to do so. Come to our upcoming open days in Lancaster and make a day of it. Visit our campus, find out more about the course you're interested in, then spend a few hours exploring. It's your open day - make it what you want it to be.
Want to find out more?
You are ready to take that next step. Ready to make that life-changing decision and work towards your career goals. By downloading our prospectus you will have the world at your fingertips.

You can browse our 100+ unique course options and have access to finance and support information to get you started. Discover all of the courses available to you from Arts to Zoology – we're excited to see what you choose.