Today we're celebrating our Brampton Road campus, which is based in Carlisle. Since we already covered Carlisle in our Fusehill Street review, we've decided to broaden the field and look at the region of Cumbria as a whole. However, there's no reason we can't incorporate the fun and artistic personality of Brampton Road into this! Here are 5 somewhat offbeat facts about Cumbria that you may never have known.
The Happiest City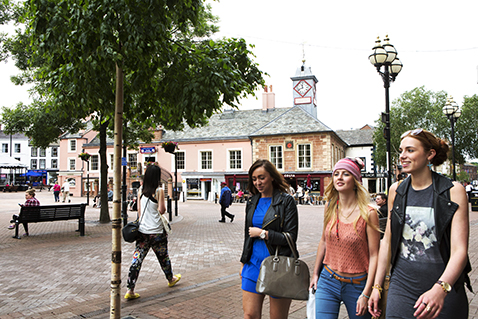 Did you know that Carlisle was the happiest city in the UK in 2012? It still ranks consistently high in terms of happiness. Maybe it's because of the community atmosphere, or the fact that Carlisle is surrounded by nature and wildlife. Perhaps it's because it's big enough to have something for everyone, yet small enough to feel you belong. Whatever the reason, Carlisle is consistently content.
A Legendary County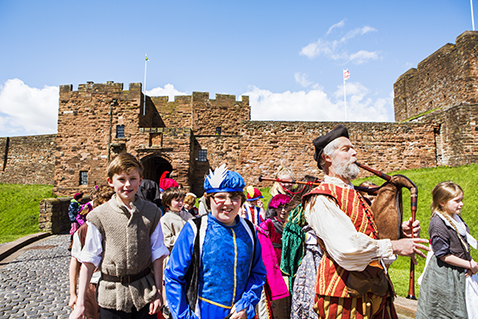 Where did King Arthur live? Many would say Camelot, but could it have been Carlisle? An early 15th century manuscript poem claims that Carlisle is where the legendary king held his court, although to be fair it was probably written in Carlisle, so there may be some bias. However, historian Michael Wood suggests that Carlisle was the most likely base for the king, and Arthur's last battle is thought to have been held at nearby Birdoswald, so there may be some truth to it. If Arthur did die there, then Arthuret Church in Longtown has a strong claim to be his burial place. Maybe when England needs him most, we'll find Arthur rises in Cumbria and not in Glastonbury.
Become a Modern Day Knight
Speaking of King Arthur, have you ever fancied being a knight yourself? You don't have to get on the Royal Honour list for the privilege. If you visit the Ship Inn on Piel Island, just off the coast of Barrow-in-Furness, then you can meet the king of the island – he's the landlord! Buy a round of drinks for everyone at the pub and he'll grant you a knighthood, in a special ceremony involving beer being poured over your head. Try and get there when there's not many people drinking for a quick and relatively cheap way to be made a knight.
The World's Biggest Liar
Could you be the World's Biggest Liar? This annual competition takes place every November at the Bridge Inn at Santon Bridge, in memory of a pub landlord who once claimed that turnips grow so big in the Lake District that people carve them into cow sheds. Contestants have 5 minutes to tell the most convincing lie they can imagine. Naturally politicians and lawyers are banned from the competition for having an unfair advantage. Comedian Sue Perkins won the competition in 2006, although the champion has to be John 'Johnny Liar' Graham who has won it seven times in his lying career.
The Witching Circle
Everyone's heard of Stonehenge, but have you heard about Long Meg and her Daughters? The second largest stone circle in Europe, legend has it that Long Meg was a witch in Eden Valley who was turned to stone for dancing wildly on the Sabbath. This apparently used to be quite the social faux pas. If you think it's unfair that Meg and her daughters have been large stones for many centuries, don't worry! You can break the curse if you go to the stone circle and count the stones. If you get the same number twice, then Long Meg will be free from her stony punishment. Not as easy as it sounds though – no one has ever managed to get the same number so far.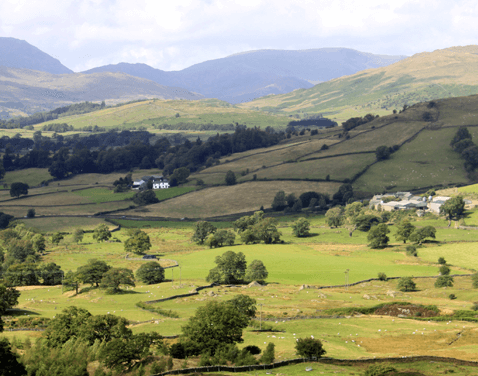 As we hope you'll agree, Cumbria has some pretty weird and wonderful features. What will you discover during your time with us? Join us at our upcoming open days and find out how you can be part of the odd world of Cumbria.
Want to find out more?
You are ready to take that next step. Ready to make that life-changing decision and work towards your career goals. By downloading our prospectus you will have the world at your fingertips.

You can browse our 100+ unique course options and have access to finance and support information to get you started. Discover all of the courses available to you from Arts to Zoology – we're excited to see what you choose.