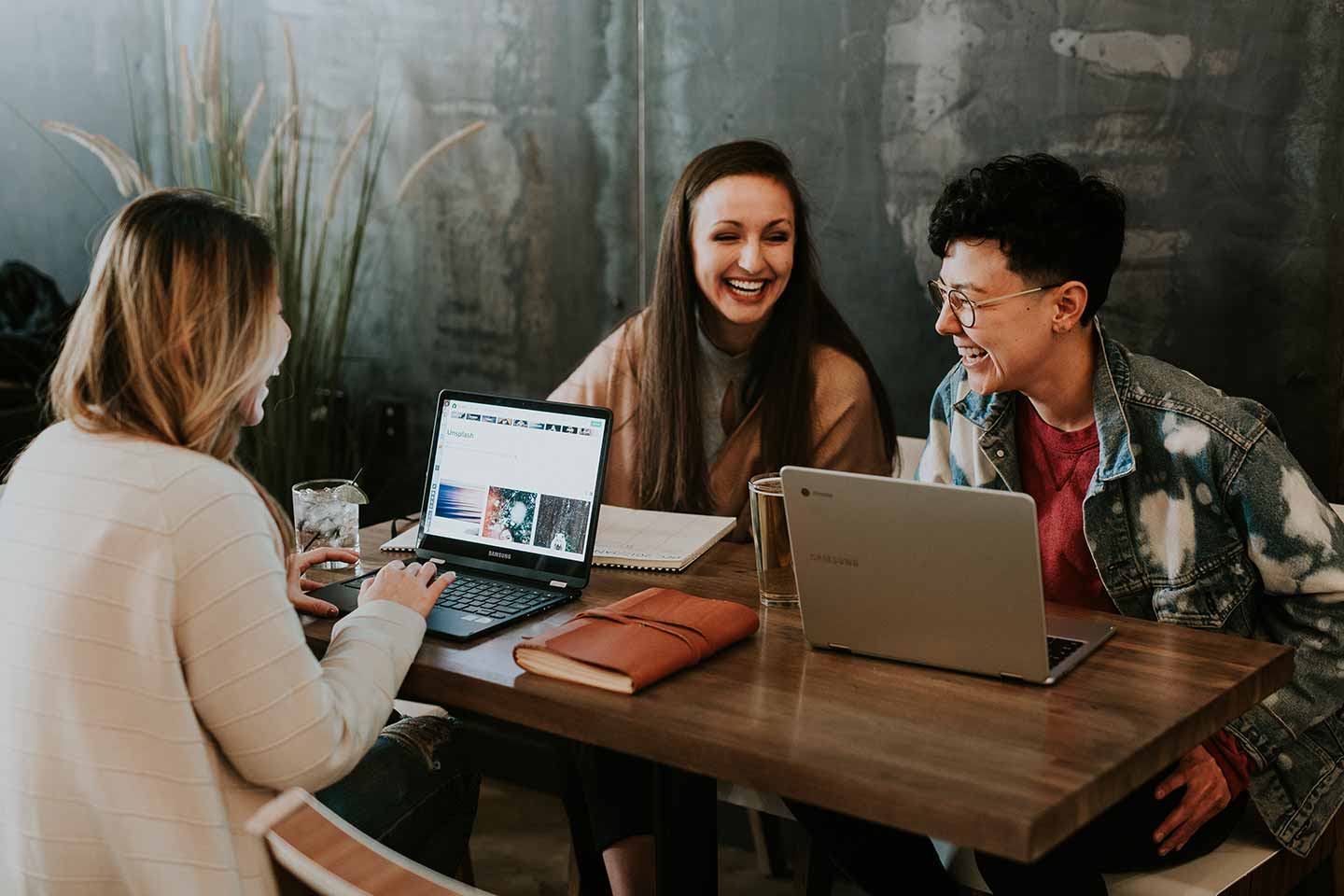 So, you've made that huge decision and applied to University. You've probably read everything you can about the course, looked up your future lecturers and may even have made it to an Open Day to take a look around your home for the next few years.
However, if you're anything like our other applicants you're probably keen to hear as much as possible about every aspect of University life.
So, as our Applicant Visit Days are upon us, we thought we'd pull together a guide to getting the most out of your visit. Claiming to be a game-changer is a big claim, but we really do believe that experiencing the atmosphere on campus will be a major factor in your decision-making.
Your new home
Our top recommendation is to take a detour from the campus. Get to know the surrounding area. Find your new go-to coffee shop, locate the best breakfast spot and discover the wonderful mix of boutique and high-street shops.
Connect with other students
Every student visiting is in the same boat. Chatting with others will not only help you decide if it's the right choice for you but give you a head-start in making friends. We always see students exchange numbers and create WhatsApp groups.
Delve into the detail
You've probably met a tutor or two and read up on the modules you'll take, but the Applicant Visit Day gives you a chance to go an extra step and cement information and really get excited about the next steps. There's nothing better than meeting a lecturer and talking about the course, the placements, the research and actually building that understanding of how things work before you begin.
Find support
There's plenty of googling you can do around accommodation and finance, however, it's always good to speak to someone face to face and gather all of the detail you possibly can. Go and meet our teams to ask them questions and gain their advice whether it's around your career pathway, a learning disability, or learning about your accommodation options.
Leave happy
Our final point is about leaving knowing that you've made the right decision and that you're happy and fully prepared to move your life to our campus. Ask questions, speak to students, question your future lectures, visit as many places as possible, and make sure that we're right for you. The entire day is designed to guide you to find the perfect fit for your future.
Want to find out more?
You are ready to take that next step. Ready to make that life-changing decision and work towards your career goals. By downloading our prospectus you will have the world at your fingertips.

You can browse our 100+ unique course options and have access to finance and support information to get you started. Discover all of the courses available to you from Arts to Zoology – we're excited to see what you choose.