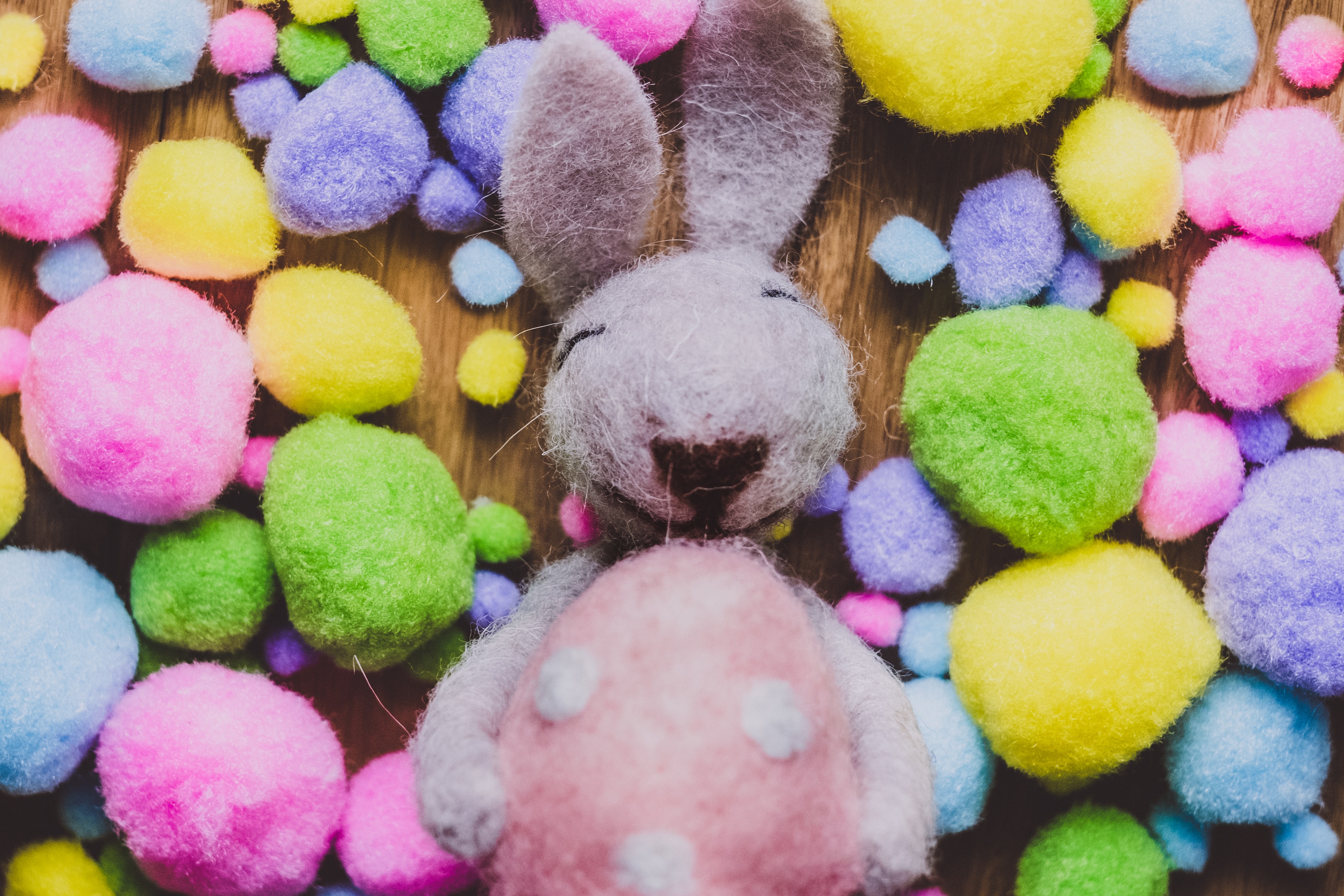 Easter is a big celebration in the UK and is very much part of UK culture. There are many traditional activities that take place across the UK over Easter, so we thought we would share a few with you. Whilst we cannot celebrate as we normally do due to the current COVID-19 pandemic, there are still ways to honour traditions and celebrate the wonders of Eastertime either virtually and online, or in your own homes.
Easter Eggs and The Easter Bunny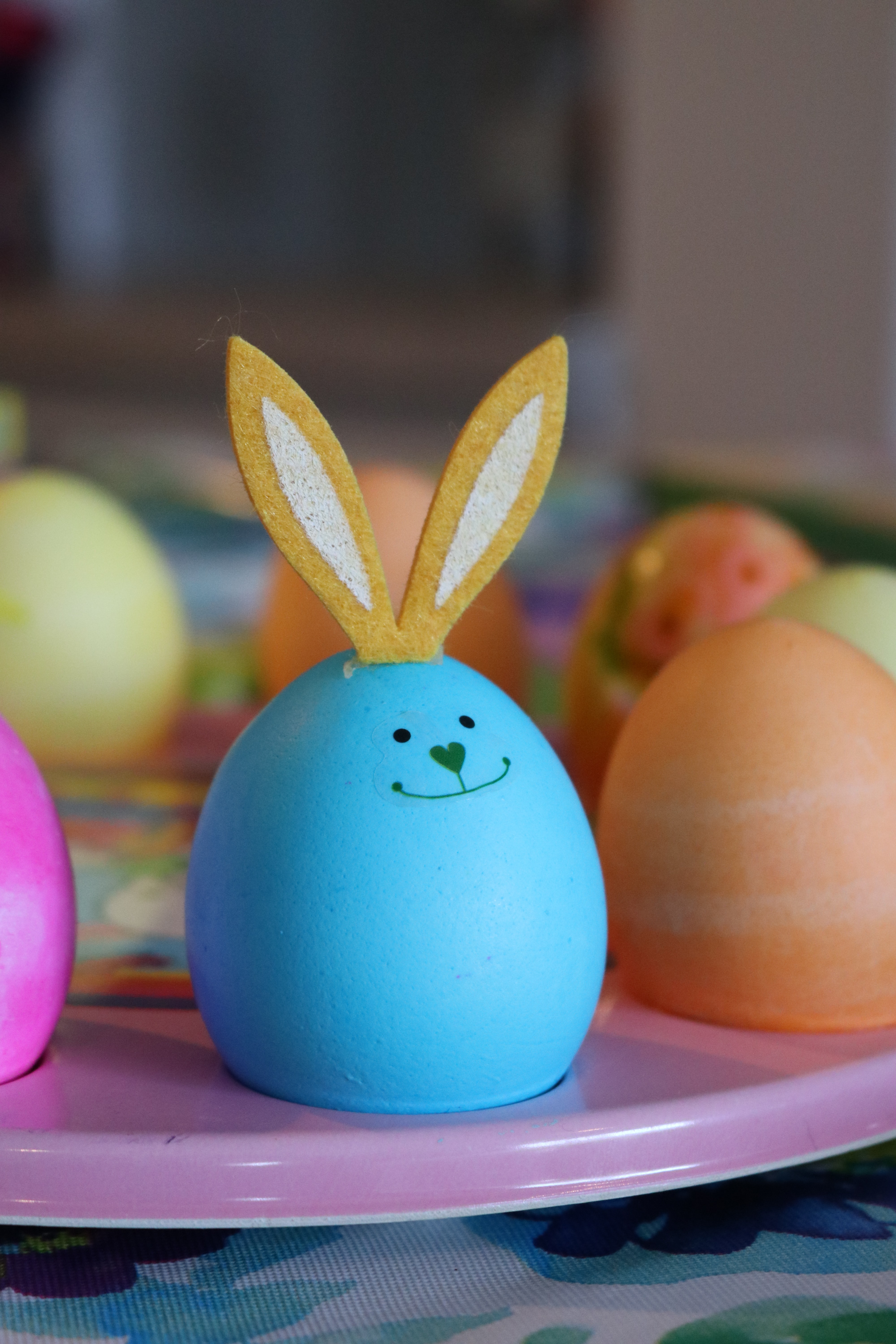 Easter eggs are a popular item during Easter, especially for children. These are chocolate eggs that are often given out and eaten. Some children in the UK believe that the Easter Bunny brings along chocolate eggs for them.
Whilst traditionally Easter egg hunts originated in Central Europe, they have become an adopted tradition within the UK. Their popularity is due in part to Queen Victoria, who, at the age of 14 on the 7th April 1833, wrote in her diary about her Mama, who had made some pretty painted and ornamented eggs that were hidden around the grounds of Kensington Palace for the children to hunt and find.
In modern times, the tradition has evolved and chocolate eggs are now hidden instead of (or as well as) painted or ornamental eggs, as part of a family celebration or a larger organised hunt that takes place in a public place, such as a park. Although our Easter Egg hunts have been cancelled this year (along with many other traditional Easter gatherings) we thought you might enjoy this online Easter Egg hunt, which is hosted by abcya.com and can be accessed here.
Alternatively, you might want to host your own virtual Easter Egg Hunt using the instructions provided by Country Life here.
Egg Dunking/ The Egg Dump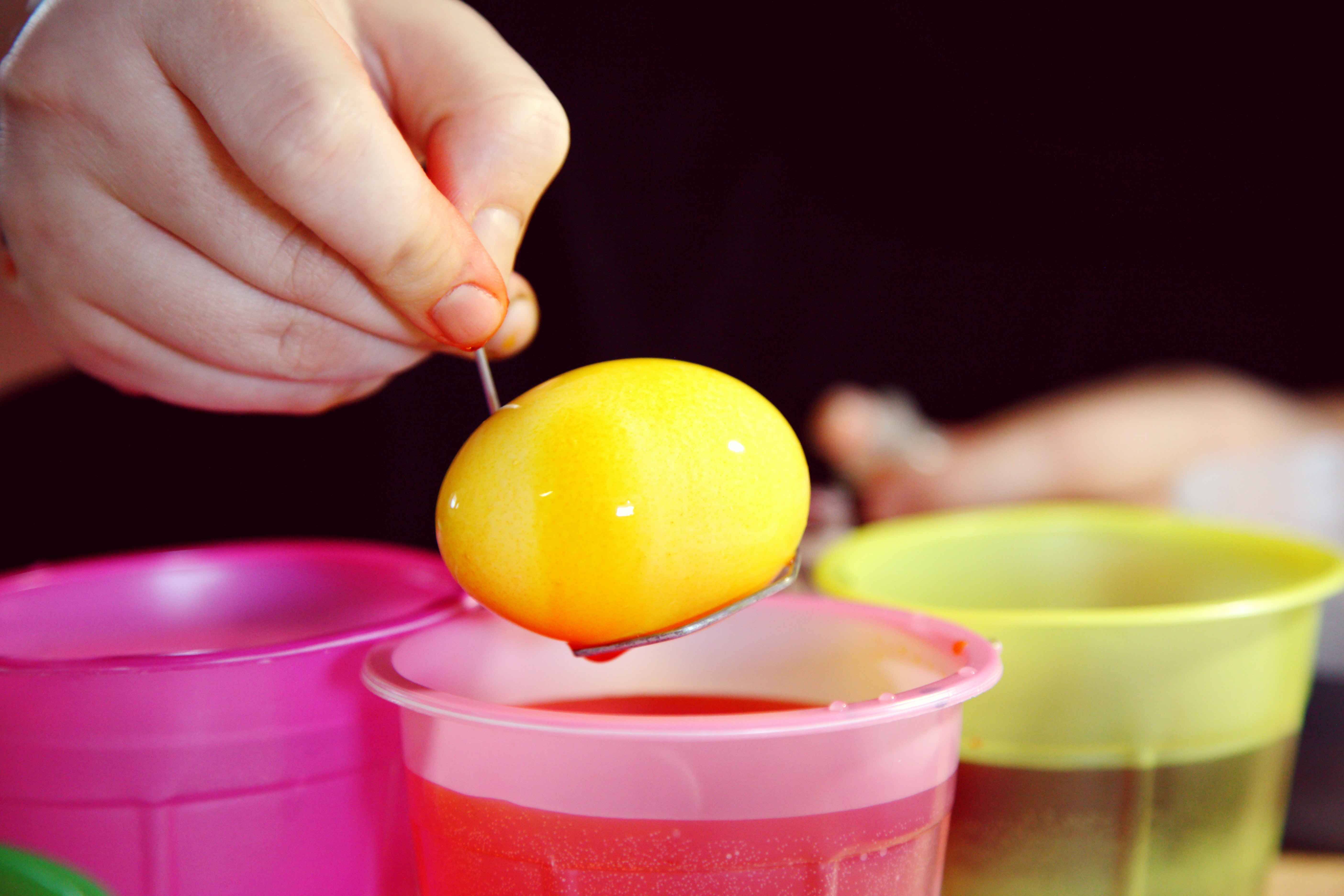 Egg Dunking, also known as the 'Egg Dump' is an old, traditional Easter game originating in the North-Western English County of Cumbria - home to the University of Cumbria. Preparation is quick and easy and the rules of the game are simple; the added bonus is that you don't need to go anywhere to participate.
You will need: Several hard-boiled eggs + willing family members to play with.
Instructions on how to prepare and play can be found here or here
Egg Rolling / Egg Pacing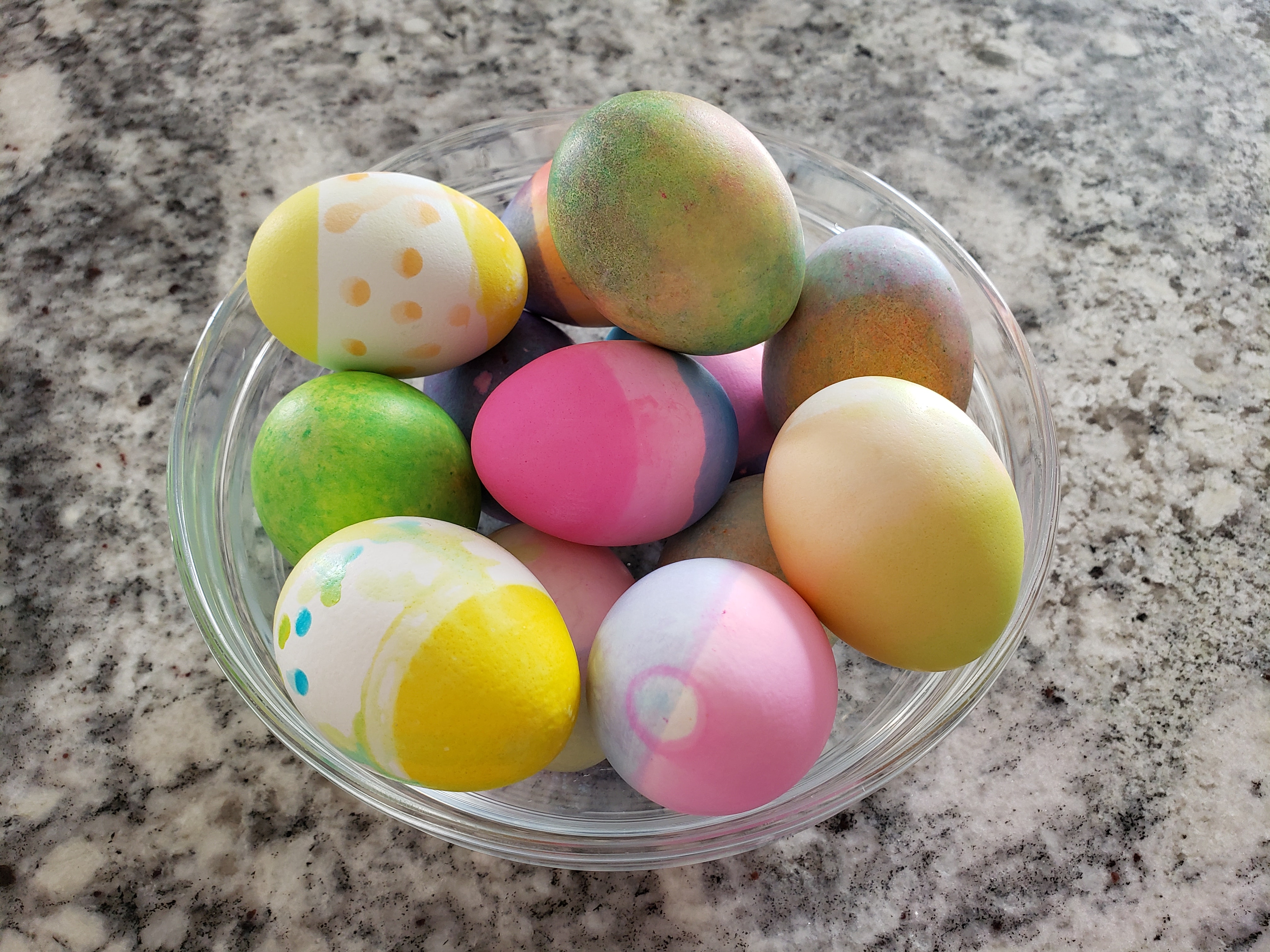 "Egg Rolling" (also known as 'Egg Pacing") is an ancient Lancashire custom dating back many centuries, for which eggs are specially decorated for an Egg Rolling festival.
The eggs are first wrapped in onion skins and boiled, giving the shells a golden, mottled effect. This is the traditional way of decorating the eggs, though today they are often painted.
Hundreds of festival-goers compete to see whose egg can roll the furthest without cracking.
A warning to all… the empty eggshells from the rolled eggs must be crushed afterwards, as legend has it that they are popular with Lancashire witches who use them as boats, but that's another story …
Hot cross buns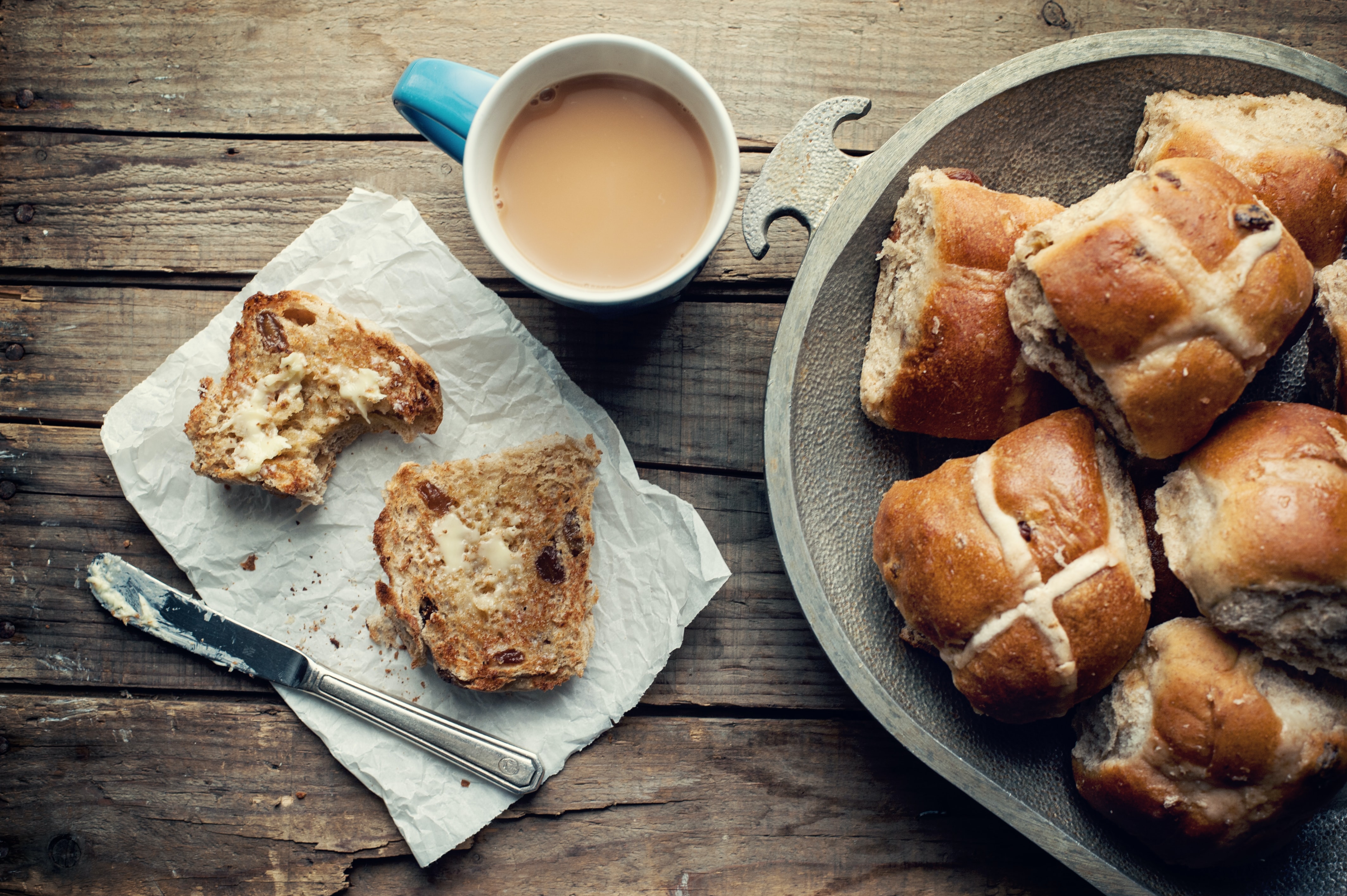 Hot cross buns are a traditional Easter favourite. A hot cross bun is a spiced bun containing raisins (or other dried fruit such as sultanas or even cranberries) and has a cross on the top of it. They are delicious served warm - with butter (or an alternative vegan spread) - or they can be toasted and then spread with butter / a butter alternative. Here's a video recipe that you might want to try at home: Hot cross buns recipe - BBC Food
Decorate an Easter Bonnet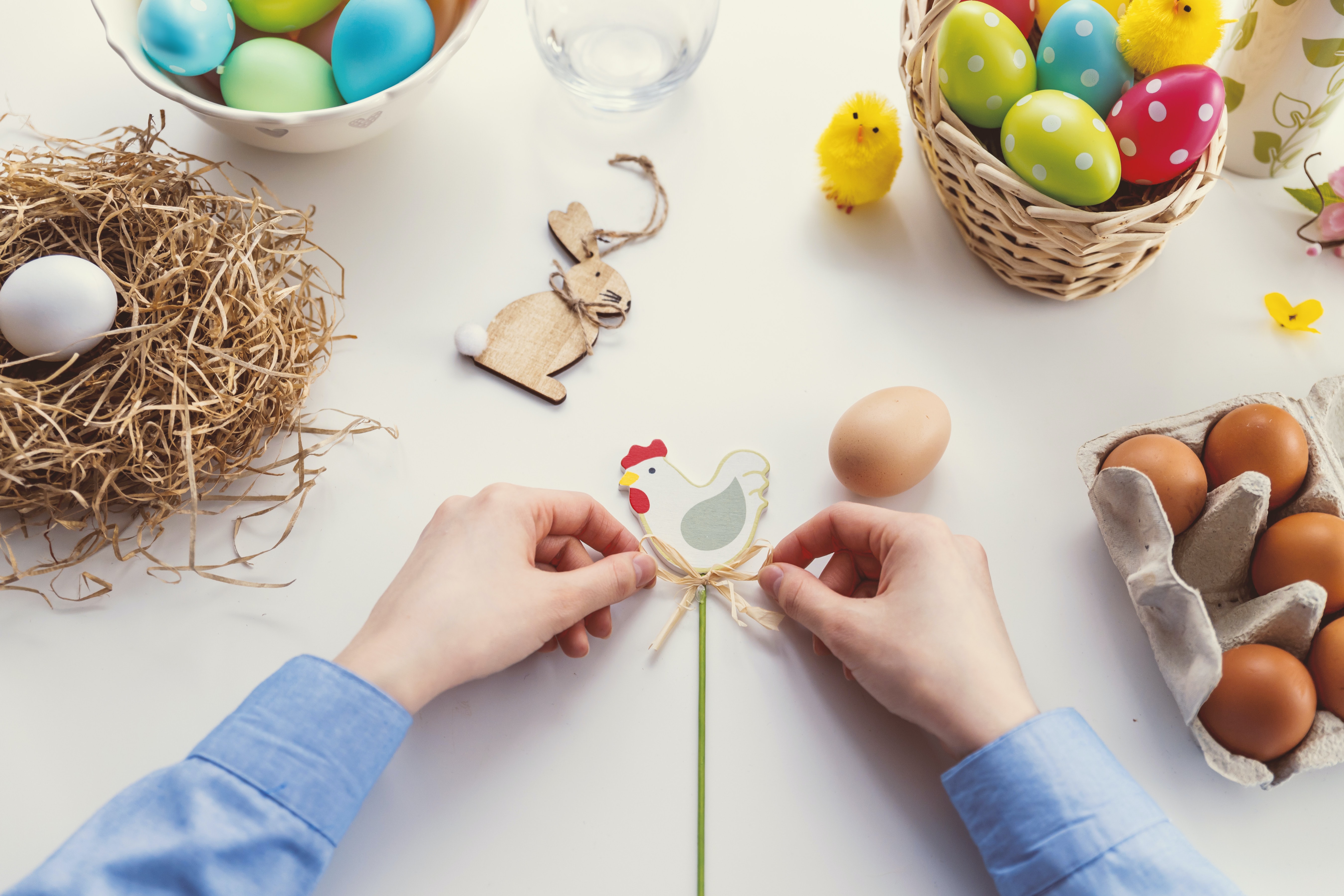 Traditionally in the UK, Easter was a time that couples chose to get married.
As clothes were expensive, the women would make themselves a new bonnet ready to attend the Easter weddings; in many villages, the women would parade through the village with their new clothes and their handmade bonnets and so this became a tradition.
In modern times, the tradition has evolved into annual competitions, usually held at Easter fairs, where children and adults still decorate Easter bonnets and parade them to win a prize for the best bonnet.
Although all the Easter Bonnet parades in the UK have been cancelled this year, individuals can still be inventive and submit their creations to participate online. Here's a link to a virtual Easter Bonnet parade being held in the south of England.
Egg Decorating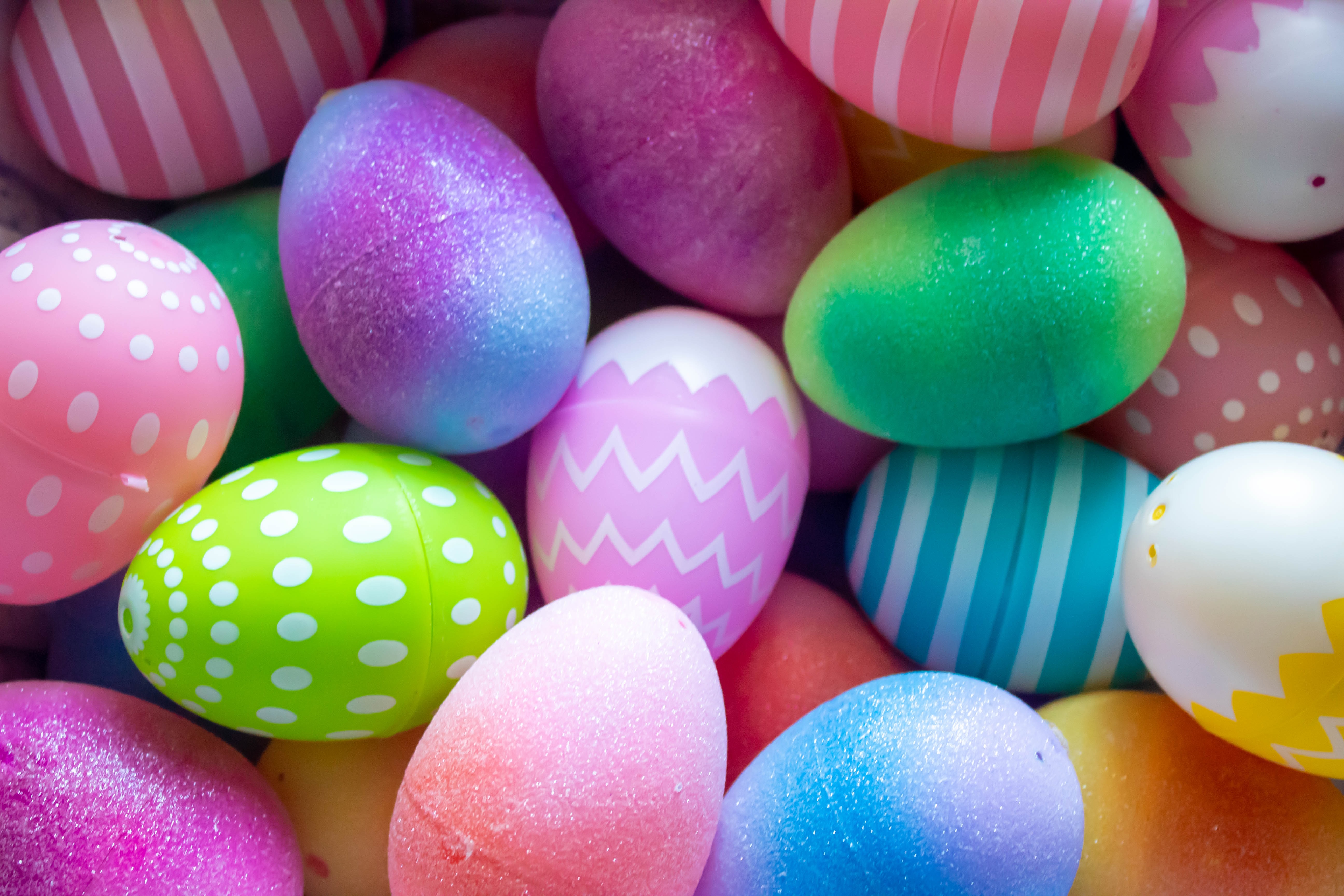 Egg Decorating is a fun and popular activity for people of all ages throughout the UK. Competitions for the best-decorated eggs are traditionally held at Easter fairs and at schools. You can either decorate a hardboiled egg (but beware they won't last forever), or you can poke small holes in the top and bottom of an egg, blow out the contents and decorate the empty shell for an egg that will last indefinitely, as long as you are careful with it.
The decorated eggs are often used in Easter egg hunts along with chocolate Easter eggs, adding a sense of fun to this springtime holiday.
Whilst we cannot indulge in actual Easter egg hunts at the moment, we thought you might enjoy participating in this (free) virtual Easter Egg Hunt.
Easter Flowers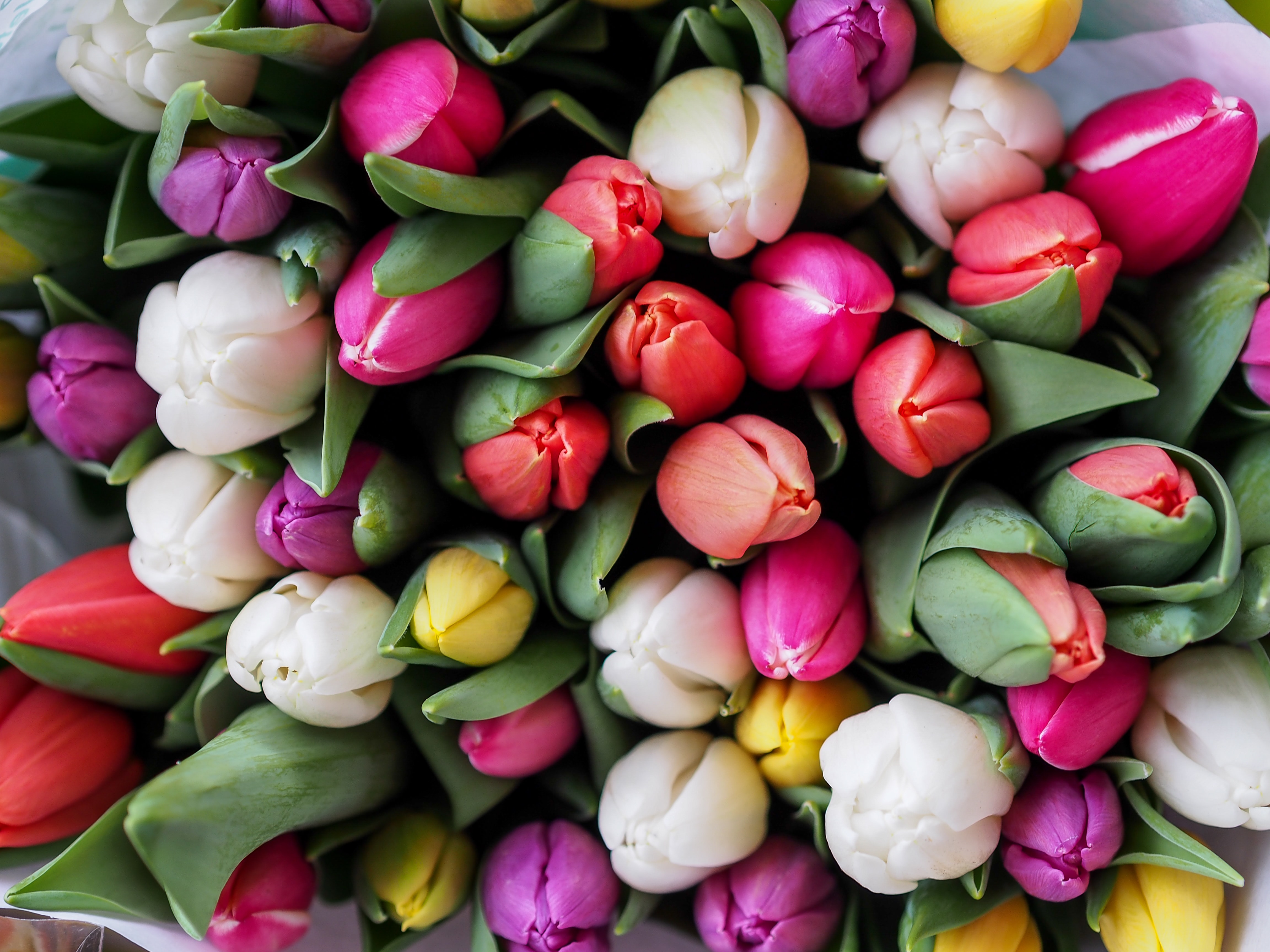 During Easter in the UK, some people buy very colourful flowers to decorate their homes. These flowers are considered 'Easter flowers'. Churches and organisations around the UK hold flower festivals where they display amazing arrangements of Spring flowers.
We hope you've enjoyed our walk-through of a typical British Easter.
Please contact international@cumbria.ac.uk if you have any questions at all about studying here, our September 2020 intake or life as a student in the UK.
HAPPY EASTER!!
From the International Team at the University of Cumbria, UK.
Want to find out more?
You are ready to take that next step. Ready to make that life-changing decision and work towards your career goals. By downloading our prospectus you will have the world at your fingertips.

You can browse our 100+ unique course options and have access to finance and support information to get you started. Discover all of the courses available to you from Arts to Zoology – we're excited to see what you choose.