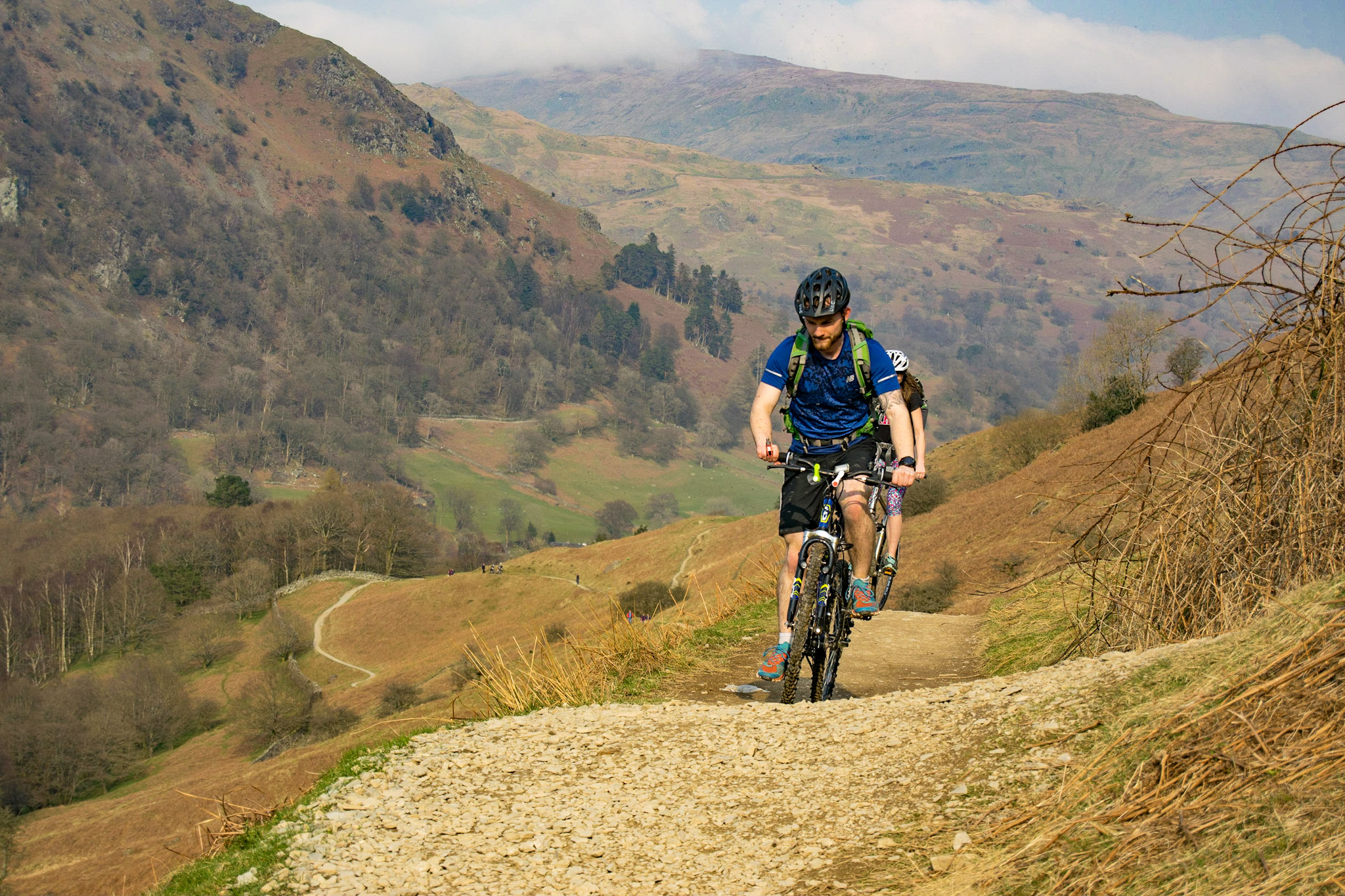 GET ACTIVE
Ambleside's stunning setting and active community makes this the perfect place for fitness-focused students. Whether you're exploring the town or venturing into the surrounding area, there's plenty to get your adrenaline pumping outside of the classroom.
Staying healthy
In addition to the range of local walks and hikes available to you - see our Get Out and About blog - you can take part in a range of activities to boost your mental health and wellbeing.
For cycling enthusiasts, the Lake District has it all. From the hills and fells of Lake Windermere to iconic trails and road cycling, cyclists of all ages ascend the mountainous Lakes year-round to take in the stunning scenery and challenge themselves with tough new trails.
The expansive countryside and parks are the perfect backdrop for a range of other outdoor activities. Be sure to visit Windermere Outdoor Adventure Centre, which is just a short drive away from campus, for an adrenaline-filled day of windsurfing and sailing. If you're an animal lover, take in the breathtaking Lake District views on horseback on Lakeland Pony Trek.
When you are craving a bit of peace and quiet, Ambleside is home to several incredible spas, offering massage therapies, indoor pools, and beauty treatments.
Gyms
Aside from all the outdoor exercise that being out in the countryside has to offer, there are several gyms that'll get your blood pumping. Popular amongst students is our on-campus gym, which offers a range of the latest gym equipment with affordable membership prices. We also offer an on-campus climbing wall and outdoor equipment for students to use, such as boating equipment available on the shore of Lake Windermere, along with training and class activities to get you confident and comfortable in using new equipment.
If you prefer to work out in town, the Worx Gym has a great variety of classes available, such as spinning, HIIT, and Core Crush.
Being in Ambleside, students also have the benefit of wild water swimming whenever they please. Swim the Lakes offers guided swims and open water swim courses, so everyone can dive in and explore even the deepest lakes.
However you choose to keep fit and stay healthy, find it in Ambleside. Begin your adventure by checking out our Ambleside-based courses.