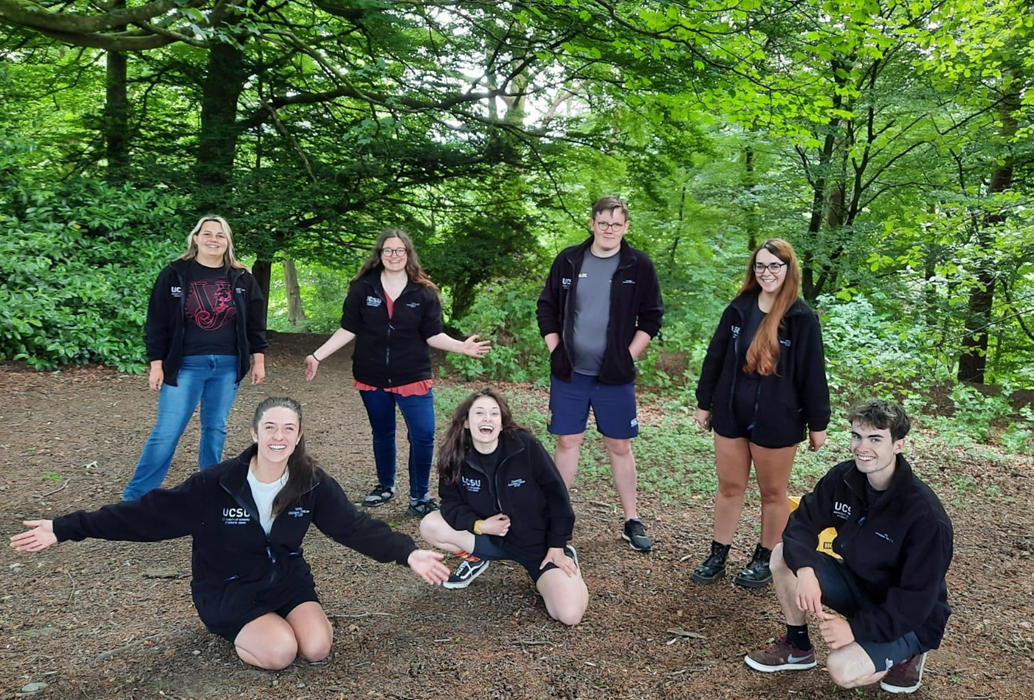 WHO WE ARE
The University of Cumbria Students' Union (UCSU) is an independent charity for the students of UoC. It is our mission to represent and support you in any way that we can, helping you to develop and achieve your dreams, and giving you the best possible student experience during your time at Cumbria.
UCSU is separate from the university and as a charity, we are headed up by an executive team, led by the three full-time elected Officers and the elected Campus Reps. It is the job of the Officer team to be your voice at the highest levels of the university and help to bring any changes that you want to see.
Working at a similar level, but with a slightly different focus is the UCSU Trustee Board. The Board is made up of the Officers, the CEO of UCSU, three Student Trustees, and three External Trustees who are respected and successful in their fields. The Board ensures that UCSU is running in the best and most efficient way, whilst maintaining our goal of representing and supporting you.
WHAT WE DO
Activities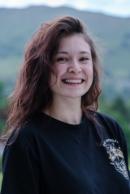 Hello! I'm Charlotte and I'm the Activities Officer – I'm involved in all things events, from groups & societies to volunteering, to other external opportunities, as well as being the Chair of the UCSU Board.
I studied Animal Conservation at the Ambleside campus, which is where I am now based in my current role. During my degree, I was Environmental Rep and later chaired The UCSU Panel (now called the Executive Committee); Social Secretary for the Vegan society; and actively involved in campaigns for the gym, Fairfield lounge, campus bar, and car parking. Obviously, I loved the campus and getting involved with anything and everything!
As mentioned earlier, a big part of my role is groups & societies and facilitating their plans; we have a wide range of societies but if something doesn't already exist, I will help you set it up. To see what we already have on offer check out our website, here. I also love to get involved in any of the events happening at the university and have been working on a central calendar for all students, so that you can always see what's on across UoC & UCSU – you can also find out more on our website. If you'd like to hear more about what I'm working on, you can keep up to date via my social media: Facebook, Instagram & Twitter.
Student Welfare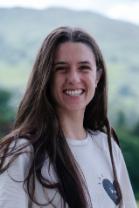 Hi there! I'm Molly, the Welfare Officer here at UCSU and I work to improve the welfare of all our members.
I studied Outdoor Adventure & Environment in Ambleside, where I was the Academic Rep for 3 years and Campus Rep in my final year. I also took on leadership roles in different societies. These roles really opened my eyes to how unique UOC is and inspired me to run for an Officer position!
In terms of improving welfare, this can take many different forms, but my particular passions are encouraging healthy behaviours and working to improve equality, diversity, and inclusion. So, I have worked very closely with our student networks, the university's EDIW committee, and wellbeing team. In a nutshell, my aims for the coming year are to increase the awareness of the support available to students, develop a holistic approach to wellbeing with the university, improve accessibility in the real & virtual worlds and continue to empower all our communities. But there's more, and you can find out by checking my social media accounts: Facebook, Instagram & Twitter.
Academic Support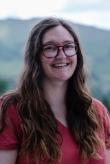 Hey there, I'm Lucy, your Academic Officer! I'm here to support your academic journey at university.
My journey started back in 2016 when I started the Zoology course at the Fusehill Street campus. During that time, I was the Academic Rep for the full 4 years and Department Rep in my second year. Being a voice for others was something I developed a real passion for and is a big part of my motivation as an Officer too.
Alongside ensuring voices were heard during the pandemic, this past year I have also improved the Academic Rep system, so they can better support you and introduced initiatives such as Career Month, which helps with practical skills like CV writing and applications.
In the coming year, I will continue to amplify your voices; but I also want to tackle hidden course fees, such as printing & specialist equipment, and look to improve essential university systems like timetabling and personal tutors. Of course, that's not all, so please check out everything else on social media: Facebook, Instagram & Twitter.
With Welcome Week, new societies, exciting events, and campaigns we cannot wait to welcome all the new students to the university this year!
Want to find out more?
You are ready to take that next step. Ready to make that life-changing decision and work towards your career goals. By downloading our prospectus you will have the world at your fingertips.

You can browse our 100+ unique course options and have access to finance and support information to get you started. Discover all of the courses available to you from Arts to Zoology – we're excited to see what you choose.