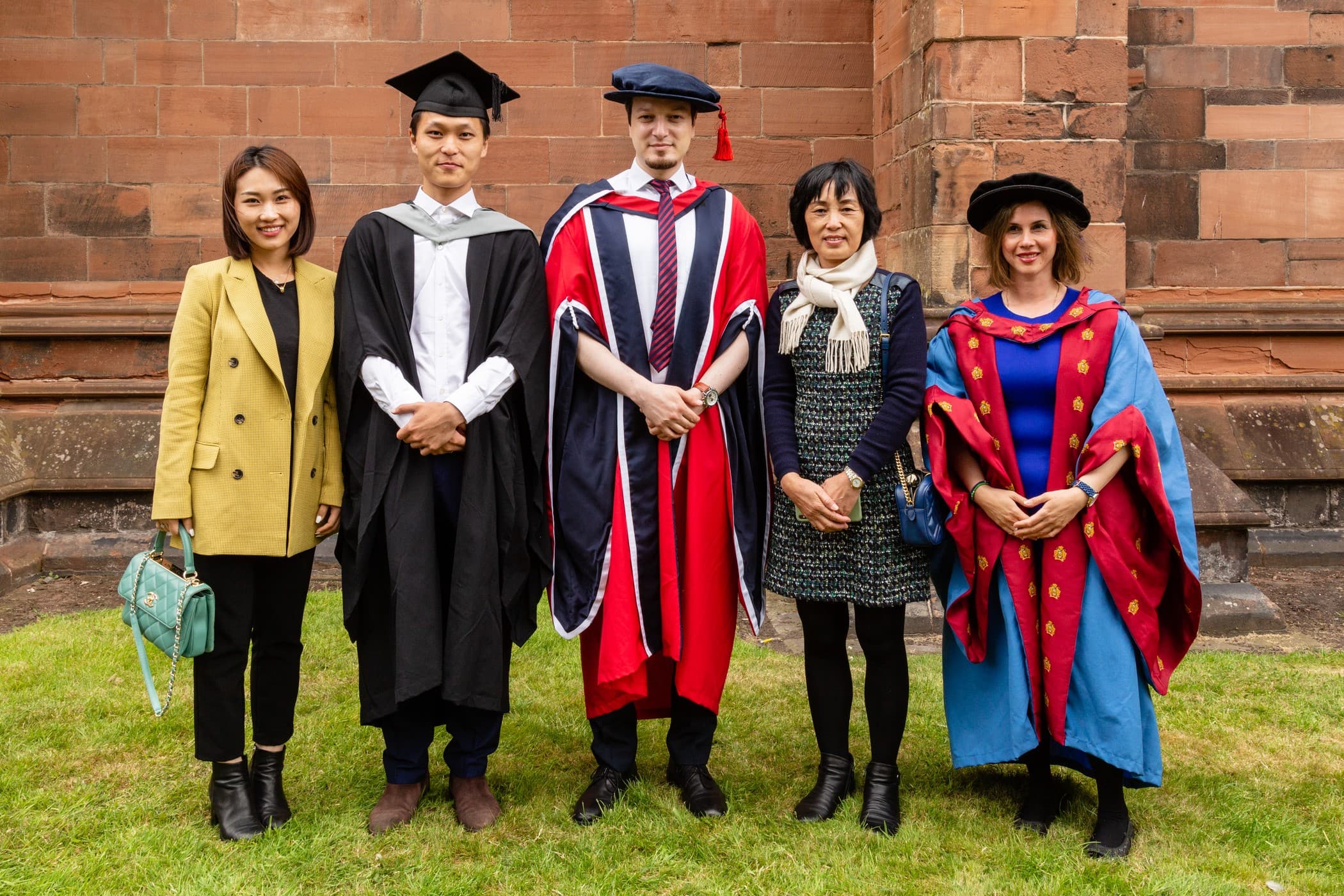 Li Zhen was amongst the successful graduates in 2019, having come all the way from China to complete a BA (Hons) Top Up in International Business and Communications.
Proudly supported by his mum, Li Ma Ma, and sister, Leslie Li, who had braved a 13 hours flight from China to Cumbria to see their son and brother graduate, he beamed as he posed for family photos in his graduating gown and holding the shirt of his favourite English football team outside Carlisle Cathedral.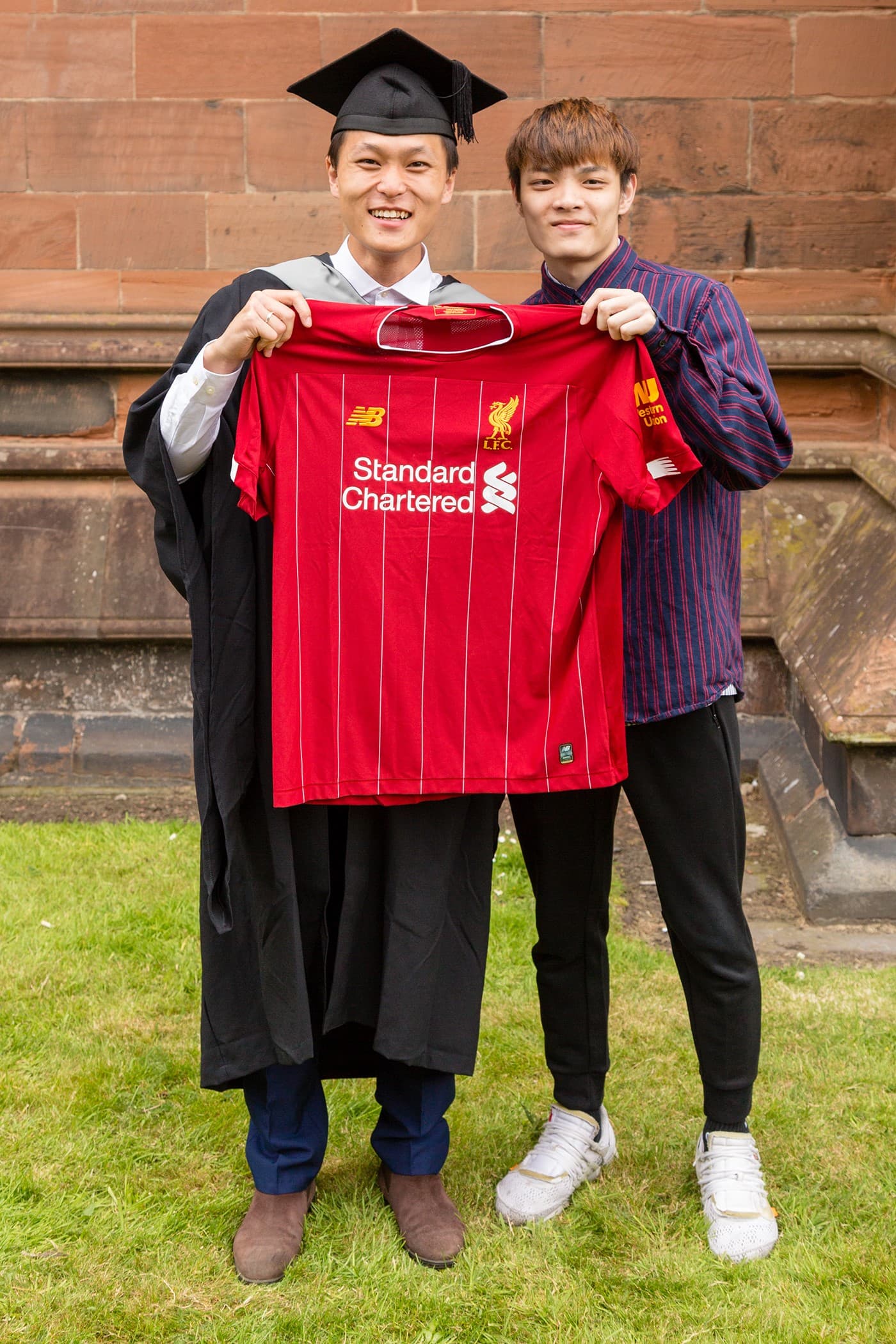 "I want to start my own business in September. The idea is that it will run in between China and the UK and I came to gain experience in the UK market as well as to convert my current degree into an International Business one."
When asked about his experience at the University of Cumbria, Li Zhen has fond memories, "I learned a lot. The course was truly international and most of my classmates were from Germany. So I came to learn about the UK, but I also gained insight into Germany. My best memories will be the friends I made and the university staff. Thank you Matthew Leedal! He was my business and communications lecturer. And Karam Al Mandil, who helped me a lot in my marketing module. I really enjoyed my course and being here. I'm sure I will stay in touch with the friends I made and the lecturers I worked closely with."
Despite only being in the UK for one year and being part of a very international class, Li Zhen says that making friends at the university and in surrounding areas was easy and that his love of football helped, "I'm an open guy and people here are really friendly. I not only made friends with people from the university but also with some of the locals. I even completed my Level 1 Football Coaching Course at Blackpool."
Having studied in America, Leslie, Li Zhen's sister, talked about the excitement of the day, "the ceremony was very different from a Chinese graduation and even the American version. It was nice to experience something so different. We are very proud of him because he has put a lot of effort into his studies and accomplishing his goal. Today is a very important day for him, so we are very proud of him."
The family travelled around the UK in the days before graduation and returned to Cumbria to relax for the last few days after the celebrations. When asked if she had tried the local food, Leslie Li quickly replied: "I love the all-day breakfast!"
To find out more about life at the University of Cumbria as an International student, visit our page: https://www.cumbria.ac.uk/study/international-students/
Want to find out more?
You are ready to take that next step. Ready to make that life-changing decision and work towards your career goals. By downloading our prospectus you will have the world at your fingertips.

You can browse our 100+ unique course options and have access to finance and support information to get you started. Discover all of the courses available to you from Arts to Zoology – we're excited to see what you choose.