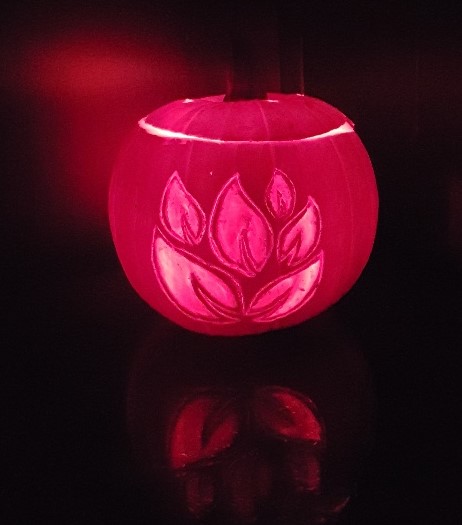 It's Halloween, a time when ghosts and goblins creep in the night and scary things are all around us. It's a night where shadows contain horrors and monsters become real. We here at the University of Cumbria know all about spooky things happening – we've experienced some of them right here. Being a relatively young university, you might think we're too modern to have any ghost stories, but you would be wrong! Each campus has a rich history to it, which means that each has their own scary tale to tell. So turn the lights off, grab some Halloween sweets and try not to be too terrified by our campus ghost stories.

The Roman Soldiers of Brampton Road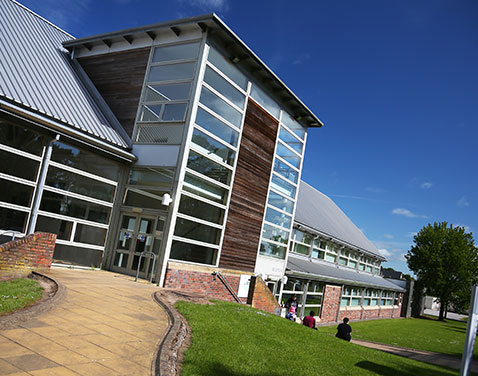 Our Brampton Road campus sits atop the site of the vallum for Hadrian's Wall. The vallum was a wide deep ditch flanked by large mounds of earth, providing an extra defence for the wall. It's the reason behind the name Vallum Gallery, our on-site exhibition space, and also why our campus is on a site of historical importance.
Legend has it that sometime early in the 2nd century AD, as the vallum was being constructed, a Roman legion was standing guard to protect against interference by Picts and Scots. It was a foggy night, so the legend goes, and a thick fog at that – hard to see more than a few feet ahead of you. As the soldiers stood guard and watched over the slaves digging the vallum, they heard a strange guttural noise coming out of the fog, described as being 'neither man nor beast, yet something of both'. It called out through the fog, quietly at first but getting louder and louder, and worse, it was soon joined by others. The slaves tried to leave but were stopped by the Decurion of the legion, who told them to wait while they investigated. Swords held high, they marched into the night and were swallowed up in the fog. The noises grew louder and louder, and then suddenly…silence.
What happened? We may never know – the legion that went off into the fog was never seen or heard from again. But some say that on a dark, misty night, you can hear the stomping of marching boots of a legion trying to get back to the vallum – though they've never found it yet.
The Midwife of Fusehill Street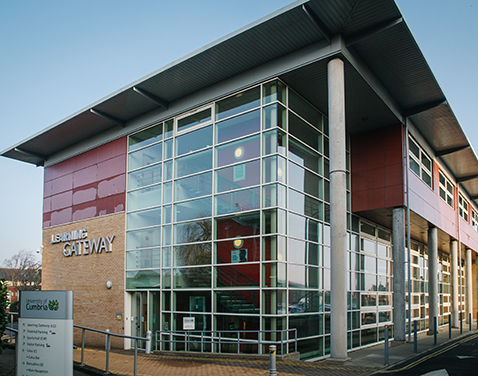 Fusehill Street was a maternity hospital for many years before it became part of our university. In fact, around 55,000 babies were born between 1968 and 200 at Fusehill Street, which is over half the population of Carlisle. Today the maternity ward is our Blencathra building, and it has maintained a rich tradition of improving health through our modern day midwifery and nursing programmes.
There are some that say they've seen a strange site in the Blencathra building. Reports vary on the time of day and year, but they all agree on one thing. They've seen a woman dressed in an old nursing uniform (think 'Call the Midwife') wandering through the corridors, carrying something wrapped in bandages. She calls out loud "Whose baby is this? Whose baby is this?" as she walks away from you (no one has ever seen her from the front). Those who've dared follow her always end up losing her as she turns a corridor, vanishing without a trace. Could she be a ghost of a midwife who worked in the maternity ward? Who can say?
The Beast of Ambleside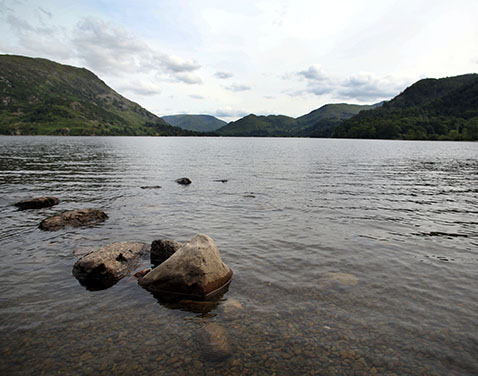 Our Ambleside campus is set in the heart of the Lake District, at the head of Lake Windermere. It's one of the most beautiful places in the UK, and offers an amazing variety of activities for outdoor explorers. Explore the forests, climb the mountains and swim or kayak across the lake. Just be careful if you go on Lake Windermere though – you may run into an Eachy.
Usually appearing on a moonless night, when the lake is at its darkest, an Eachy is a human-shaped monster spanning 13 feet in height, with a triple-humped back and the head of a python. Those who've seen it claim it's a scaly creature, with its legs dripping with mud from the bottom of the lake. You can tell when it's on land because of the distinctive noise it makes as it walks, a sort of 'shlump, shlump, shlump'. Of course, being a lake monster, it's more at home in the water, where it can swim faster than any fish. It's more stealthy in its home environment, often not being detectable right up to the point where it claims the lives of those on the lake.
So if you enjoy a good swim, make sure you take a light with you.
The Ghost Dog of Lancaster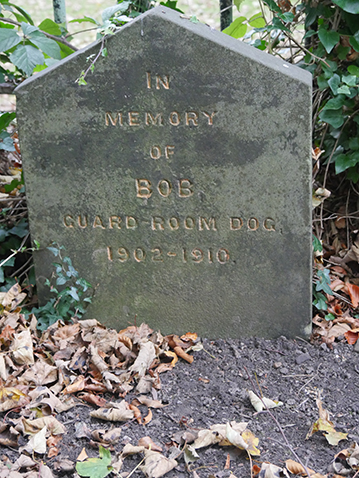 Years before it was the University of Cumbria, years before it was St. Martin's, our Lancaster campus was known as Bowerham Barracks. It served as the depot of the King's Own Royal Regiment (Lancaster), and it's why we have a castle on our campus (actually a keep). The older buildings still show signs of its military past, including a former Officer's Mess, Drill Shed and Guard Room. It's also a grave site – as the picture shows, regimental mascot Bob the dog was buried here in 1910.
Bob must have been a very loyal dog, as he still parades up and down the campus. At least, we think he does. People have reported seeing a dog (though no one can agree on exactly what breed) walking around the campus, following the same route each time, going all the way around the campus walls before disappearing near the Old Dining Hall. Of course, it could just be a stray dog wandering around campus. But then, how many dogs wear a bandana carrying a regimental seal on it?
The Phantom Hitchiker of Tower Hamlets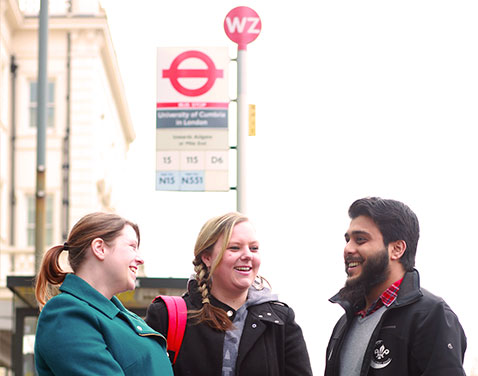 Our London campus is based in Tower Hamlets in East London, home of the Blackwall Tunnel. There are actually two Blackwall tunnels, each of which run under the Thames and connect Tower Hamlets to Greenwich. Back in 1972, a motorcyclist stopped to pick up a hitchhiker near the northern entrance to the tunnel, just south of East India Dock Road where our London campus is located.
According to the cyclist, the hitchhiker was wearing biker leathers and a motorcycle helmet. He asked where the man was heading, and was given an address in Greenwich. It wasn't too much out of the way of where the cyclist was going, so he offered the man a lift on the back of his bike. They sped off through the tunnel, silent save for the noise of the engine.
The motorcyclist stopped at the other side of the tunnel to check the directions with his passenger. But when he looked round the man was gone. Worried that he'd fallen off in the tunnel, the cyclist quickly went back in to check, but couldn't see anyone laying in the road. It was as if the man had vanished into thin air.
Worried, the motorcyclist got back on his bike and went to the address he'd been given. He knocked on the door, and it was answered by an old woman. He apologised for intruding on her and (not wishing to scare her) explained that he'd been given the address by a friend. The woman asked who had told him, and after getting a description, she said 'That sounds like my son, but it can't be. He died back in 1960. It was a traffic accident, over at the Blackwall Tunnel."
So if you're travelling from campus to Greenwich, and you see someone standing by the tunnel, perhaps you should give them a second look.
Have our spooky stories got you interested in learning more about our campuses? Then why not visit them for yourself? Join us at our upcoming open days and perhaps you can catch a glimpse of these campus ghosts.
Want to find out more?
You are ready to take that next step. Ready to make that life-changing decision and work towards your career goals. By downloading our prospectus you will have the world at your fingertips.

You can browse our 100+ unique course options and have access to finance and support information to get you started. Discover all of the courses available to you from Arts to Zoology – we're excited to see what you choose.