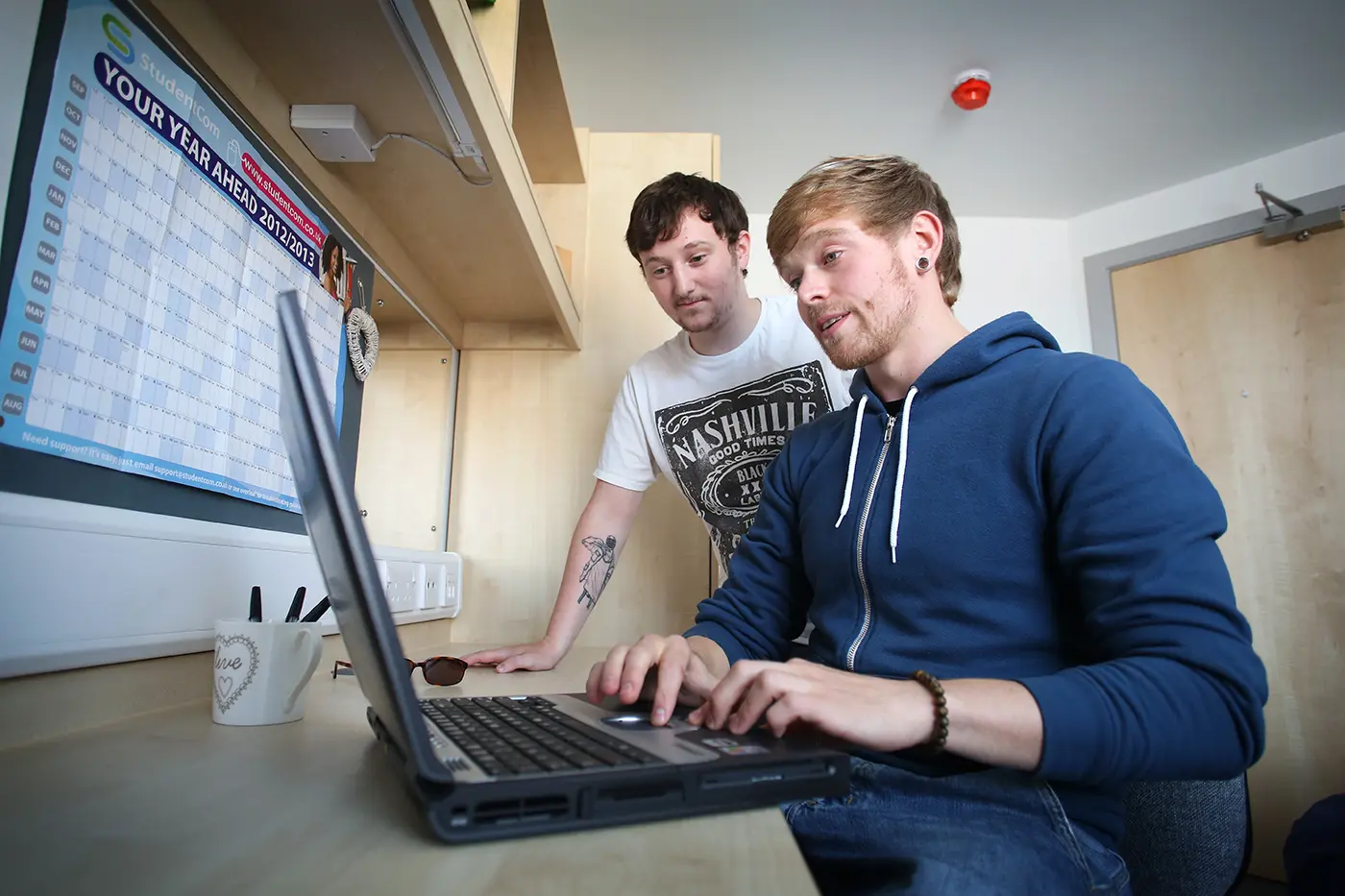 We all know the struggle of scouring job listings, writing and re-writing applications, and endlessly refreshing emails in the hope of good news. Barrow is a great place to start or advance your career, but it can be difficult to know where to begin your job hunt. From BAE jobs to healthcare and hospitality, these are our tips for all things Barrow jobs – to help guide you in your search!
Know where to look
One of the first things to consider is what kind of role you're looking for. Barrow offers the exciting opportunity to get involved in BAE Systems' work, designing and building some of the most advanced submarines in the world for the UK Royal Navy. As well as jobs in engineering, where you could be developing cutting-edge software, hardware or systems for submarines, BAE recruits in areas such as manufacturing and cyber security. Whatever the role, you can make a real difference, working to protect the UK's shores and navy personnel. As Barrow's biggest employer, it's well worth checking out BAE's job openings.
If you're not sure you have the right qualifications to apply, the University of Cumbria is partnering with BAE Systems to build a new campus in Barrow, offering a range of engineering degree courses designed to provide the skills and experience needed to land your dream job at BAE.
Learn more about how the University of Cumbria can help you kick-start your career.
If healthcare jobs are more your area of interest, Furness General Hospital is another key employer worth looking into. And, with new businesses such as Starbucks making their way to town, there's increasing demand within the hospitality sector for both full-time and part-time jobs in Barrow-in-Furness.
Grow your experience
Wherever you apply, nothing beats hands-on experience when it comes to increasing your chances of getting a job. If you're looking for an entry-level role, work experience placements, volunteering and internships are perfect for developing your experience.
Students at the University of Cumbria's brand new Barrow campus will have the opportunity to gain hands-on industry experience by taking a placement year within their degree – a great way of getting your foot in the door and boosting your employability.
If you'd like to accelerate your career, learn more about our exciting new university courses coming to Barrow.
Otherwise, reach out to organisations you're interested in, and consider whether any family or friends can help you secure work experience at their workplaces.
Make the most of your network
Don't be afraid to ask family and friends to help in other ways as well. We're sure you know how important it is to tailor your CV and cover letter to the job you're applying for, but often it's a fresh pair of eyes that can make all the difference. Once you feel you've done your best with your CV and application, ask someone else to check it over, and see if they'll help you practise your interview technique at the same time. Barrow's job centre also has advisors who are keen to help, and the National Careers Service offers plenty of online guidance.
If you know someone who works at the company you're applying to, make the most of this – employers want to see that you've researched their organisation, so reach out to anyone you know who could provide insider tips and information. Speaking to people – and keeping your ear to the ground – is a great way of finding out about new job openings too.
The University of Cumbria's new Barrow campus will offer you the opportunity to develop valuable connections in the field of engineering. As well as meeting like-minded students, you'll connect with our academics who bring their extensive engineering knowledge and experience to their teaching. As industry experts, our academics will provide valuable industry insights that give you a competitive edge when applying for BAE jobs in Barrow, or elsewhere in the engineering sector.
Learn more about how you can expand your network and broaden your horizons with the University of Cumbria.
Take your education to the next level
The benefits of a university education extend way beyond the lecture theatre. Our new university courses coming to Barrow are designed to help you grow professionally as well as personally, with opportunities to develop your knowledge and skills, gain practical experience in engineering, meet life-long friends, and make lasting memories.
And when it's time to apply for your first graduate job, you'll enjoy enhanced job opportunities and earning potential, with additional support from the University of Cumbria's specialist careers service. We help you every step of the way through employability events, workshops, careers advice, tailored CV and application feedback, and practice interviews.
Learn more about how the University of Cumbria's new engineering campus will help you unlock your potential.
Keep going!
Job searches can be long and frustrating, but it's a numbers game – keep persevering with your applications and the right opportunity will come along.
Looking to take the next step in your career?
Don't forget to check out how the University of Cumbria's new Barrow campus can help you land your dream job in Barrow-in-Furness.