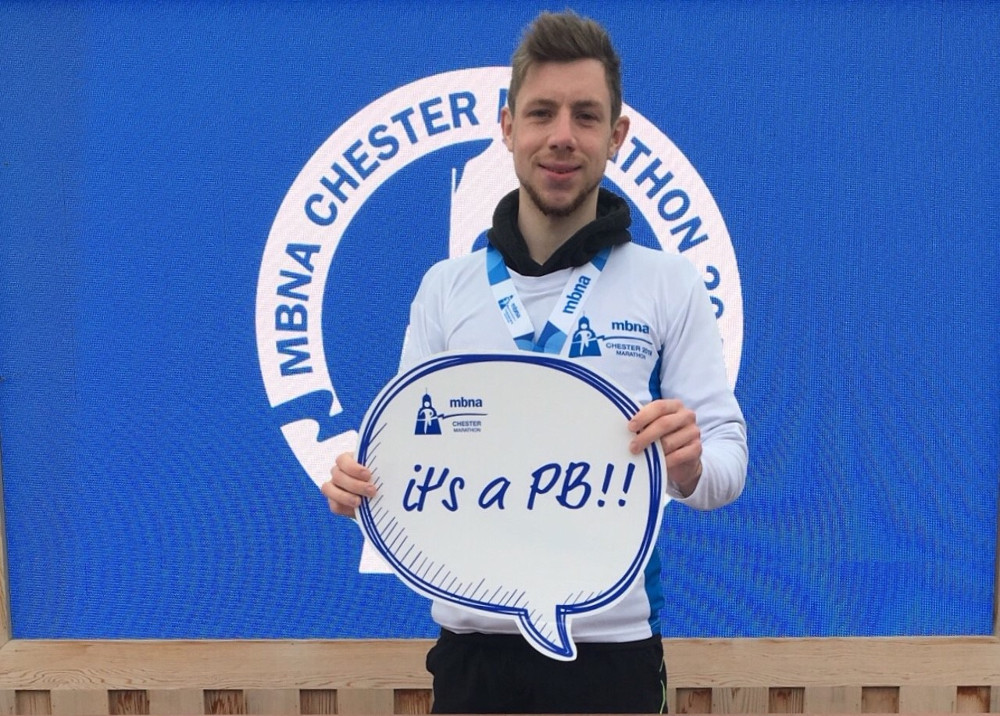 In a punishing test of endurance, stamina, and willpower, the final year student faces the ultimate trial of running 10 marathons in 10 days. That's 262 miles and around 60 hours of hard, unrelenting road for the Brathay 10 in 10, the definitive assessment of ability, staying power, and particularly courage.
For a 24-year-old who spent his school and life right up to joining University of Cumbria, overcoming the scars left by suffering a malignant brain tumour when he was four, the decision to enter wasn't easy.
Grueling, extensive training has to compete with fast-approaching final exams, assignments, and completing his dissertation. It's not easy, sometimes stressful, and always on his mind.
"I'm showered with advice and guidance from tutors, even though they appreciate it may affect my studies"
"The physical challenge is phenomenal," explains Joe. "To do one marathon is physically draining, but all the preparation in the world doesn't prepare the body for 10 in 10. It's quite possibly something bodies are not meant to do and the risks are huge. But this is 99.9% a head game.
"It's scary. For those people who have believed in you and supported you all the way, you can't let them down. Failure is not an option."
Last year, 20 of the university's sports and rehabilitation students completed the challenge. Joe said they were the most incredible people he'd met.
"They inspired me to run with them on the last day. I met the lovely Brathay staff, who badgered me to enter this year's event. After weeks of deliberation, I accepted and started training."
A sprinter for Leeds Athletic Club in his teens, he moved to road running and completed a half marathon for a children's cancer charity when he was 19. Since then, he has run five full marathons. He says that it's University of Cumbria that has opened his mind to what can be achieved with the right attitude and preparation.
"I now feel obliged to live out my life being the best that I can be. We only get one shot at this. The 10 in 10 allows me to prove to myself, and others, that anything is possible – and to run for all those who can't.
"And this isn't just a personal challenge, but one I'm doing for Brathay Trust, because it's so inspirational in helping young kids to do better things. I'm chuffed it allows me to raise funds for kids to live out their lives in a more positive way."
Joe admits running is now part of him. The community, friendship, freedom, and euphoria are second to none, but at such a critical time in his studies he's needed strong support from tutors.
"I can't fault them, they've been absolutely fantastic. Katie Small and Adam Smith have close associations with the event and understand its severity. I'm showered with advice and guidance, even though they appreciate it may affect my studies."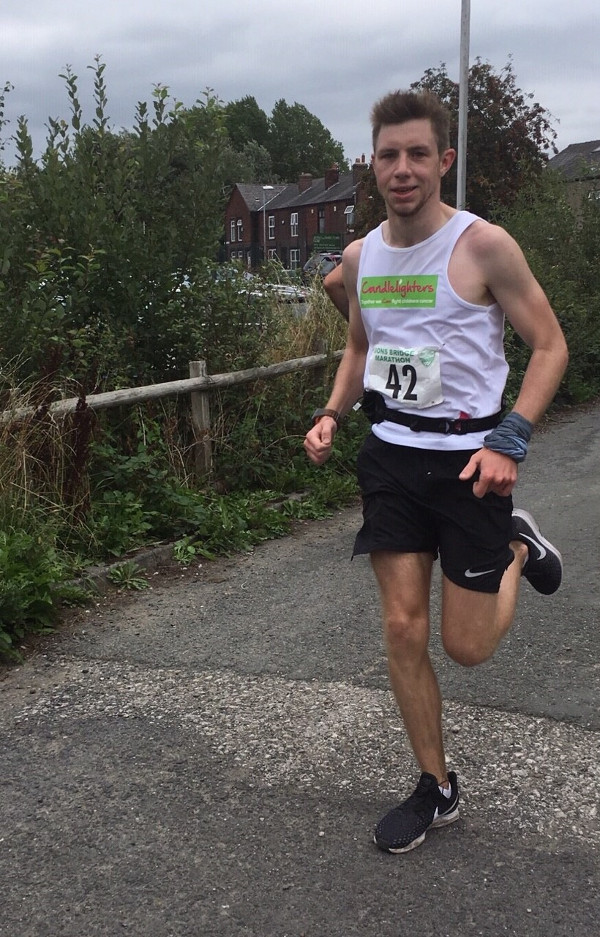 "This university is special and it's an absolute pleasure to be part of it. You feel completely valued as a student here"
Joe is currently running up to 30 miles a week, building up to 40 miles nearer to May. He rises and trains early, leaving the rest of the day for university commitments.
"Because of the incredible levels of backing I'm having, I feel in control. Even though I had offers to study elsewhere, I'm so glad I chose UoC. It's given me the confidence to say, 'yeah, I'll do it', and I find myself in positions I would never have considered before coming here.
"10 in 10 aside, I'm chairman of the men's badminton team, the student union's men representative, and student experience ambassador. This university is special and it's an absolute pleasure to be part of it. You feel completely valued as a student here and not just a number in a crowd of thousands."
A Yorkshireman born and bred, Joe says he'll always consider Huddersfield home, but feels Lancaster has become an important part of him because of the 'intimacy and friendliness of the campus'.
"At 22, I was a late starter to university and had tried other avenues before taking the plunge to apply to UoC. Now aged 24 and in my final year, I'm so grateful for all the opportunities and help I've had. Going forward, my long-term goal is to own a rehabilitation gym. Before that, I'd like to get more experience in the NHS and work in rehabilitation centres for ex-military.
"Perhaps I'll aim to help athletes heading towards the Olympics and Paralympics? Who knows, but it is a future made possible by the University of Cumbria and the commitment and dedication of its tutors."
For now, Joe's ambitions are clearly defined. He's got to continue the daily rituals of fitting in training, study, and all the demands of being in the final furlong of his degree course.
"There's no denying, it has been difficult to juggle the sometimes conflicting demands, but I'm getting great levels of support from everyone at UoC, which I'm so, so thankful for."
You can support Joe through his JustGiving page:
https://www.justgiving.com/fundraising/joseph-morrell
And find out more about the Brathay 10 in 10:
https://www.brathaychallenges.com/events/running/10in10
Want to find out more?
You are ready to take that next step. Ready to make that life-changing decision and work towards your career goals. By downloading our prospectus you will have the world at your fingertips.

You can browse our 100+ unique course options and have access to finance and support information to get you started. Discover all of the courses available to you from Arts to Zoology – we're excited to see what you choose.