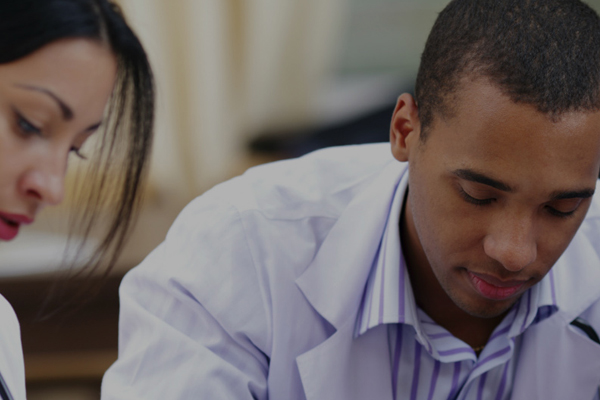 Types of occupational therapy
Occupational therapy is an exciting career choice due to the wide range of roles it covers. Your studies will focus on using occupation to help improve people's lives. Working in traditional and non-traditional settings such as hospitals, schools, voluntary organisations and within the community, you will be supporting people at any stage during their lives. There are a number of directions you could take upon obtaining your degree in occupational therapy. This may involve working with the elderly, those with learning disabilities, people in palliative care, or helping people to regain independence following illness or an accident. You could also go into health promotion or forensic work. Occupational therapy really is a vocation that offers the opportunity for great career progression. It is a career that is always in high demand, and our course equips you with highly marketable professional and personal skills.
What can I expect as an occupational therapy student?
Our degree in occupational therapy is fully accredited by the Royal College of Occupational Therapists and upon completion, you will be eligible to apply to the HCPC for professional registration. During your studies with us, you will experience a range of teaching techniques. Our programme is very practice-based, with around one-third of your time on the course spent on placement working alongside qualified occupational therapists. This equates to around 1,000 hours of work placements. The course is taught in small groups in order to allow you to get the most out of your lectures. Occupational therapists usually work as part of a wider multidisciplinary team and therefore, much of your study will be spent alongside students from other professional areas such as nursing, physiotherapy, radiotherapy and social work.
Where could I work in occupational therapy?
Upon completion of your degree in occupational therapy, there are a range of places you may choose to work. The qualification is highly sought after by a number of employers, and many occupational therapists choose to work within the NHS. However, you could also choose to work in the social care sector or, increasingly, occupational therapists are working within the private, voluntary and independent sector. Our course equips you with skills in leadership, management and research which are all skills that are welcomed by a wide range of employers.
Our occupational therapy undergraduate degree is recognised by the World Federation of Occupational Therapists. This gives you the opportunity to work abroad, as the qualification is internationally recognised. Upon completion of your studies, you are eligible to apply to the Health and Care Professions Council (HCPC) for registration. This is an essential requirement for working within the UK as an occupational therapist.
Why choose the University of Cumbria?
Our occupational therapy undergraduate degree is run by staff who aim to provide high-quality and vocationally relevant teaching. 86.4% of previous students report being satisfied with the teaching on their course. We have forged excellent links with NHS Trusts and health and social care organisations to be able to offer our students a wide range of placements to enhance their practice. 97% of our undergraduate occupational therapy students are successful in gaining a job after graduating from their course. Our lecturers have professional experience of working as occupational therapists, plus, we are excited to offer students access to a newly refurbished occupational therapy suite and mock clinical wards. Students from the university are highly regarded due to the high level of teaching and varied clinical placements they receive.
Whether you wish to work with the elderly, in stroke rehabilitation, in mental health services, with children who have learning disabilities or helping people to regain independence following illness or an accident, a career in occupational therapy could be for you. The varied role offers graduates the opportunity to work in a variety of areas within the UK, or even abroad. A degree in occupational therapy can open up a range of employment opportunities for you in a variety of sectors. No other career offers quite the same scope of practice or opportunities for progression as occupational therapy. Here at the University of Cumbria, we are committed to equipping you with excellent teaching and work placements to provide you with the skills and knowledge to work in a range of settings as a qualified occupational therapist.
Want to find out more?
You are ready to take that next step. Ready to make that life-changing decision and work towards your career goals. By downloading our prospectus you will have the world at your fingertips.

You can browse our 100+ unique course options and have access to finance and support information to get you started. Discover all of the courses available to you from Arts to Zoology – we're excited to see what you choose.