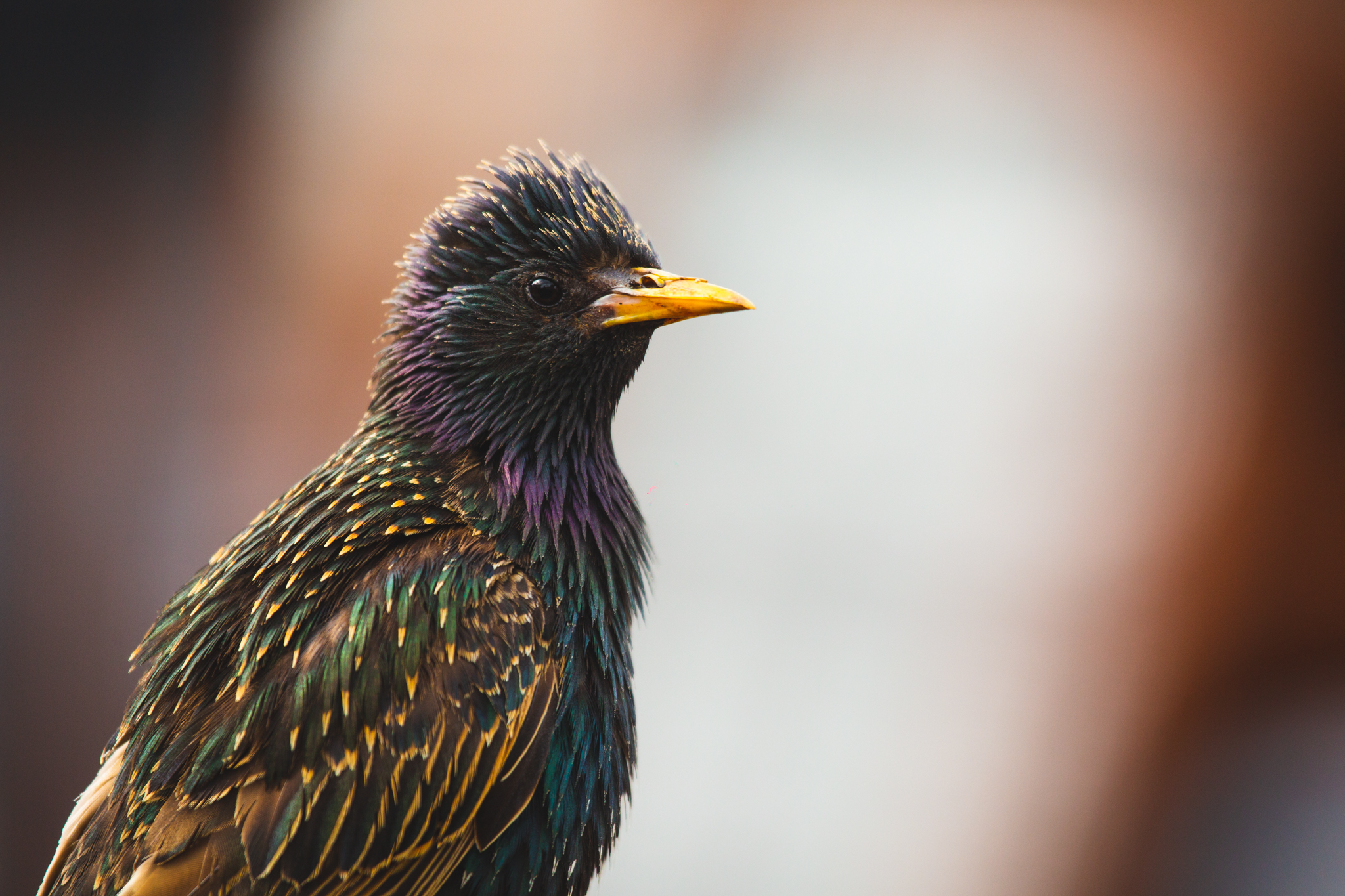 Image credits: Cain Scrimgeour
You might look outside at your garden, patio, or window and think 'how can I observe, photograph, film, or appreciate nature from here? There is nothing going on out there.' But wildlife is everywhere and if you take time to listen and observe, better still, if you find ways to encourage it, you will see it comes to visit very often and likes to take up residency in the nooks and crannies.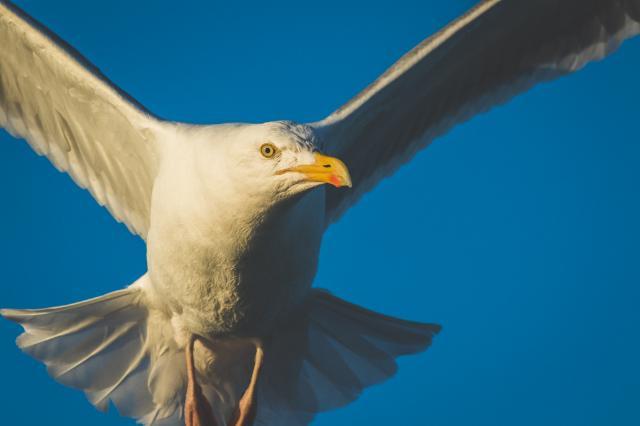 No matter where you live or how much space you have, there's always an opportunity to engage with nature. Without the need for encouragement, a variety of species can be observed, photographed, and recorded from our windows. My sister lives in urban Newcastle, without access to a garden she might not be able to see a Hedgehog or a variety of garden birds, but she has something even more exciting. A pair of Herring Gulls have taken up residency on the chimney pot opposite her kitchen window, I've been receiving daily updates on their progress, habits, and at what stage in the process of raising young they're at. A natural spectacle to rival Attenborough's blue-chip documentaries is unfolding just outside her window.
Gulls are a hugely underrated part of our urban wilds, in Carlisle during the summer months, the city rooftops are transformed into a breeding colony of Lesser Black-Backed Gulls. They spend their winters largely in Spain, Portugal, and Northern Africa, migrating back to Carlisle in the spring. With their slate grey back, white underparts, and contrasting yellow bill and legs, they're unmistakable, and their return is welcomed on our Brampton Road Campus (we even have a pair breeding on our roof!).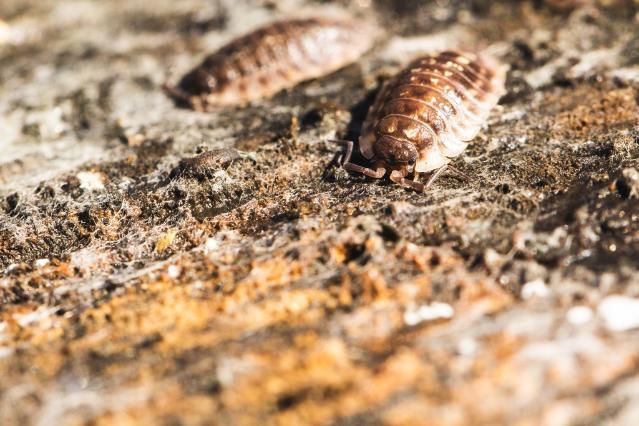 This is a time to focus on the under-appreciated cast of wild animals, did you know there are 30 species of woodlice in the UK? and 650 species of spiders? Species that can be found everywhere, but rarely command attention. If you head out in the evening with a torch you can discover some of these species. Lift a pot, a brick, or some logs and you're sure to find a plentiful supply of invertebrates to ID. You could help expand this habitat by building a bug hotel (a pile of logs, twigs, soil, anything you get a hold of!), which will provide shelter, a place for them to breed, and endless sources of macro wildlife for you to photograph and observe.
If insects aren't your thing, you can attract birds to your garden, yard, or even window in most places. Putting some seed out will attract a whole host of species, there's a wealth of different types of bird feeders available now, from feeders that you can hang on trees, to feeders with suction cups that will stick to your window, all of which you can buy online. Feeding birds will not only help our struggling bird populations but will also provide endless hours of entertainment.
Spring and summer see a lot of wildlife at their peak, so you have the chance to experience things that often go unnoticed. Get busy, get creative, and get supporting our beautiful wildlife. Here are some ideas that might help:
1. The RSPB has a handy online bird identifier. It's designed to be child-friendly, so it's really simple and easy to use - https://www.rspb.org.uk/birds-and-wildlife/wildlife-guides/identify-a-bird/
2. Wildlife Trust has a whole array of identifying sheets and activities for children and adults, from marine to minibeast to birds. As well as identifying sheets they also have handy guides to building bug hotels, hedgehog homes, bird feeds, etc. Again is made to be child-friendly so very easy to follow guides and you can find it all here: https://www.wildlifewatch.org.uk/activities
3. If you are around the Lake District or plan to visit, The Lake District National Park has a birdwatching list too. You can find it here: https://www.lakedistrict.gov.uk/visiting/places-to-go/explore-windermere-and-ambleside/things-to-do-around-windermere/birdspotting
Want to take your passion for wildlife further? We offer a Wildlife Media degree here at the University of Cumbria where you will learn how to film and photograph wildlife as well as the importance of conservation and understanding the natural world. Make your passion your career. Visit our course page today for more information on the course, call 0333 363 6868, or email enquirycentre@cumbria.ac.uk to speak to an expert and plan your career.
Want to find out more?
You are ready to take that next step. Ready to make that life-changing decision and work towards your career goals. By downloading our prospectus you will have the world at your fingertips.

You can browse our 100+ unique course options and have access to finance and support information to get you started. Discover all of the courses available to you from Arts to Zoology – we're excited to see what you choose.