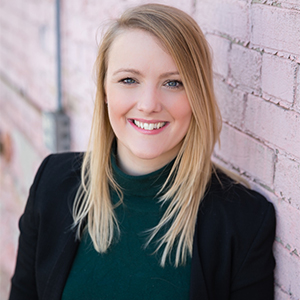 Michelle Perryman
Occupational Therapy (Pre-Registration)
Closeness was a big factor in Michelle's decision to go to university. "The University of Cumbria is a close-knit team, people know your first name and who you are as a person. I looked at one other university, but didn't apply after meeting the UoC team. I like the closeness, the individual learning opportunities and the support given."
She was surprised by "the level of research activity for a smaller university. The big impact and profession-changing actions of the faculty are not well-known to the general public. I love to educate others, I enjoy team work and science, so this was a big thing for me to take part in."
The best part is empowering people to do the things they need and want to do, as well as teaching and supporting student occupational therapists in the transition from student to practitioner. I do this as an adjunct lecturer.
Michelle's confidence has grown since starting the course. "My ambitions were to be an occupational therapist and researcher. The OT team were so passionate about supporting my journey. I want to finish my PhD with UoC, establish my researcher role and continue as a clinical occupational therapist. I want to ensure my research meets the needs of my profession. By adapting myself and the way I do things to overcome living with learning challenges, I can reach my aim to be successful as an occupational therapist and doctoral researcher."
Michelle is now stuying with us for her PHD in Occupational Therapy.
Occupational Therapy (Pre-Registration)
If you want a rewarding career as an occupational therapist, one who confidently enhances the lives and well-being of people facing physical, mental or social challenges, then our masters course is for you.
Find Out More
Book An Open Day