Dr Chris Loynes, PhD
Reader in Outdoor Studies
Department of Science, Natural Resources and Outdoor Studies
Centre for National Parks and Protected Areas (CNPPA)
Outdoor Studies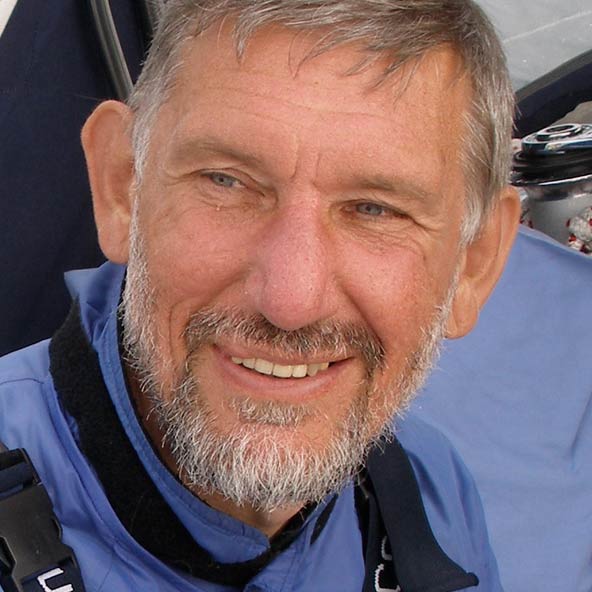 Biography
My own research interests include understanding the impact of Outdoor Education in schools, the outdoors as a vehicle for youth development, understanding strategies for encouraging nature connection and the role of local communities in enhancing the quality of the environment. I also led the Erasmus Mundus international MA Transcultural European Outdoor Studies. As well as my own research interests I am responsible for leading the research activity of the Outdoor Studies subject area. This includes the national Outdoor Learning research hub project in partnership with the Institute for Outdoor Learning. I also lead the Environmental Citizenship theme of the Centre for Research in National Parks and Protected Areas.
In my career I have been a teacher, youth worker, director of a social enterprise and political activist and so my interests are rooted in helping people with an interest in the environment understand and improve the quality of their activities. I am also a keen sailor, sea kayaker and mountaineer.
Qualifications and memberships
PhD
Fellow of the Royal Geographical Society
Academic and research interests
Youth transition and experiential education, Outdoor Education and Education for Sustainable Development
A critical historical and cultural analysis of UK outdoor education
Environmental Citizenship
Publications
Loynes, C. & Pedersen Gurholt, K. (2017) The journey as a transcultural experience for international students. Journal of Geography in Higher Education. DOI: 10.1080/03098265.2017.1337734
Loynes, C. (2017). Theorising of outdoor education: theory and practice. In T. Jeffs and J. Ord (eds), Outdoor, Experiential and Informal Education: beyond the confines. London, UK. Routledge.
Loynes, C. (2017) The Renaissance of Residential Experiences: Their contribution to outdoor learning Chpt 16 pg. 209-221: in, Waite S (Ed) Children Learning Outside the Classroom: From Birth to Eleven 2nd Ed. Los Angeles, Sage.
Prince, H.E. and Loynes, C. (2016) Adventure, nature and commodification. In Davis, P. & Convery, I. (eds) Shifting interpretations of natural heritage. Boydell & Brewer: Newcastle University 'Heritage Matters Series'. pp. 231-237.
Loynes, C. (2015) Residential Outdoor Learning in Schools: 'Next' Practices. The Learning Away Initiative; The Paul Hamlyn Foundation.
Loynes, C. (2015) Two views of experiential education. JAEOL; Vol. 15, No. 3, pp. 261-263. (Views 197: Score 2 – 27/3/16)
Backman, E., Humberstone, B. and Loynes, C. (Eds.) (2014). Urban nature: inclusive learning through youth work and school work. Stockholm, Sweden.
Loynes, C (2013) Globalization, The Market and Outdoor Adventure. In Beames, S and Pike, E. (Eds) (In press). Outdoor Adventure and Social Theory. Taylor and Francis.
Loynes, C. (2010) Journeys of Transition: 'The Role of Narrative within the Stoneleigh Project'. Journal of Adventure Education and Outdoor Learning; 10 (2), pp. 127-145.
Loynes, C. (2010) The Stoneleigh Project. Germany; VDM. Loynes, C. (2010) The British Youth Expedition: Cultural and Historical Perspectives. In Beames, S. (Ed.) Understanding Educational Expeditions. Rotterdam, Netherlands; Sense Publishers.
Link to full list of articles, conference papers and books
Recent external roles
Member of LINE Strategic Research Group, Natural England; 2015 – present.
Member of Nature Connections Research Network; 2015 – present.
Research Coordinator. Learning Away Consortium, Council for Learning Outside the Classroom
Chair of the European Institute for Experiential Learning and Outdoor Adventure Education