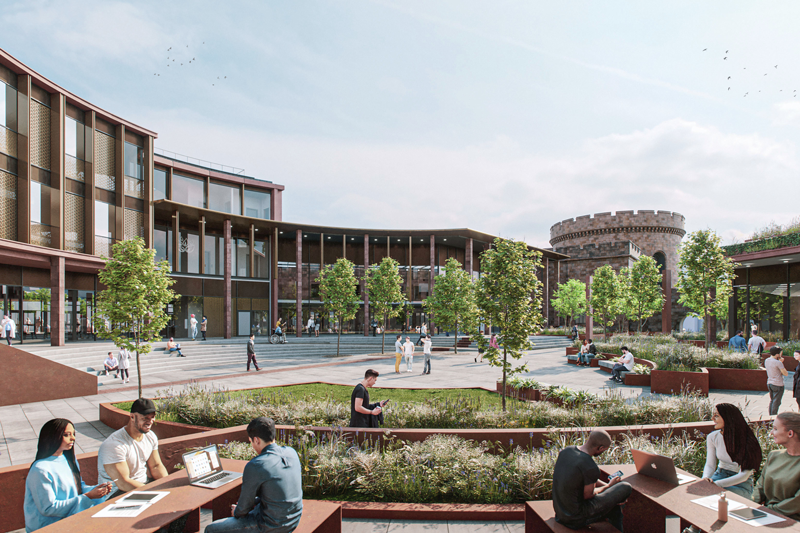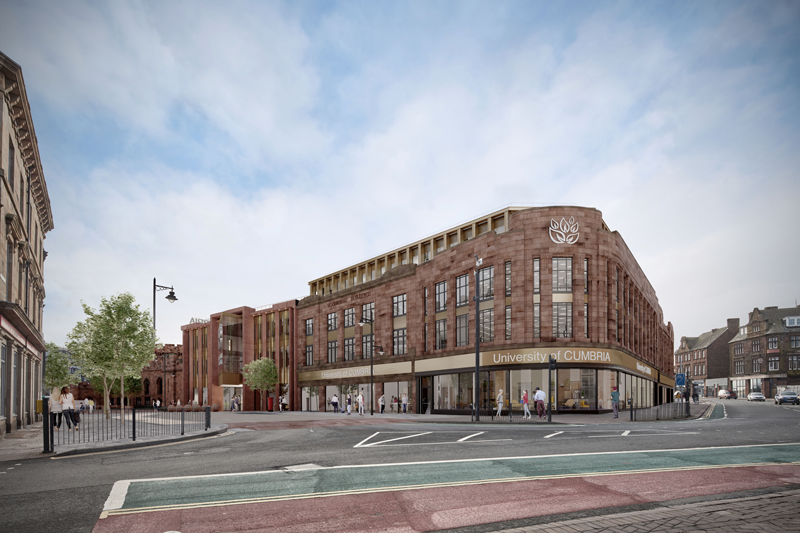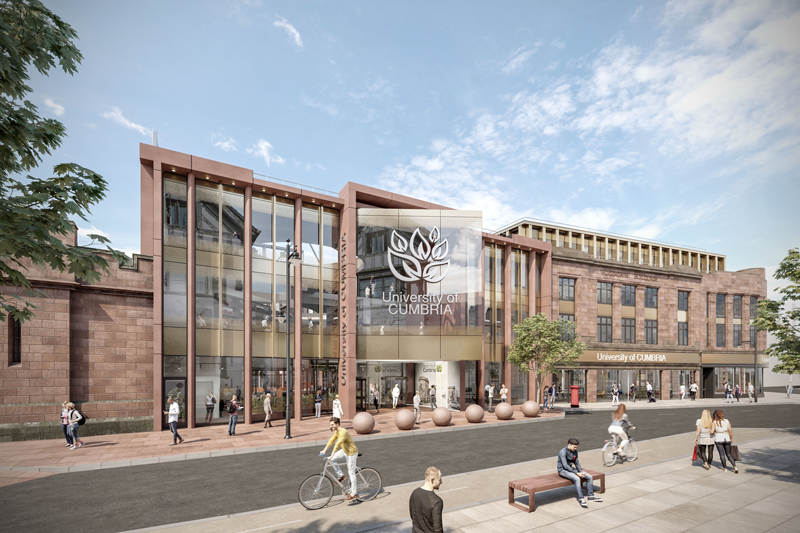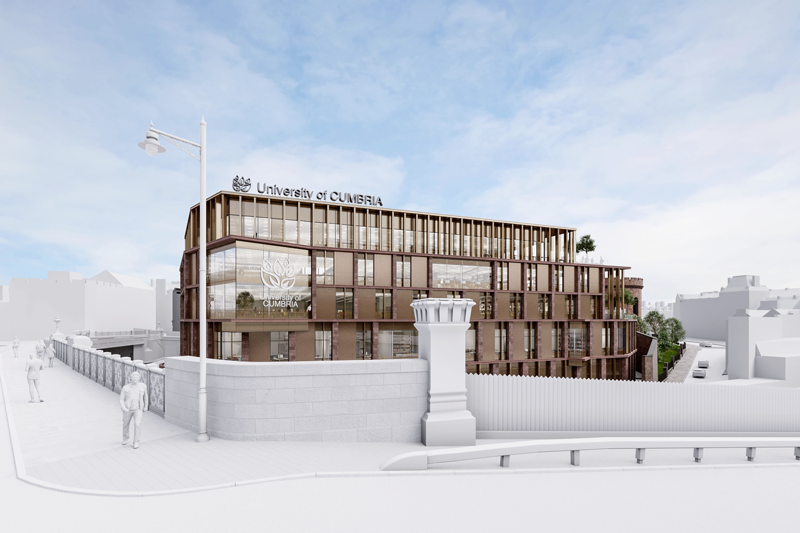 Overview
In north Cumbria, the Carlisle Citadels project will create an inspirational, inclusive and accessible landmark campus in the centre of the city by 2026, symbolising our university's commitment to those living, working and studying in Carlisle, the county and the wider Borderlands region now and for future generations.
Funding
The lion's share of the overall funding required, £50 million, is being provided by the Department for Levelling Up, Housing and Communities (DLUHC) through the Borderlands Inclusive Growth Deal with an additional £4 million from the Carlisle Town Deal Fund and the university expected to help meet the £77.5 million total cost.
Impact
Transforming the character and status of Carlisle, a new campus will boost the city's vibrancy and vitality to bring increased investment, activity, and footfall and enhance its standing as a University City. It will also improve skills and productivity in the local economy and Borderlands region. Plans for this exciting project have been developed in partnership with Cumberland Council and Cumbria Local Enterprise Partnership.
Design
With listed historical and much-loved heritage assets being incorporated into designs, the University of Cumbria will be opening the proposed campus to the public in a managed way, finding new ways of raising aspirations and inspiring those around it.
Up to 20,000 square metres of space will allow proposals to include new facilities such as a multi-use lecture theatre, café, exhibition space and The Carlisle Business Exchange.
The redevelopment of the 1.65-hectare Citadels site is part of the shared 'Vision for Carlisle in 2030', which aims to develop the area into a thriving centre for business, residents, education and culture. This wider investment plan will see over £100m being invested in the regeneration of Carlisle city centre over the next five years.
The Citadels project is complemented by developments at the neighbouring Carlisle Station and investment through the Carlisle Town Deal and Future High Street Funding. It will also provide a £118m boost for the Borderlands economy (GVA).
Public consultation page
Public consultation page for the new University of Cumbria Carlisle Campus at the Citadels and adjacent land at English Street.
Partners
Explore the topic