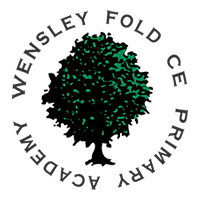 ABOUT OUR SCHOOL
TOGETHER EVERYONE ACHIEVES MORE
Wensley Fold CE Primary Academy and The Redeemer CE Primary school have formed a partnership alliance TEAM (Together Everyone Achieves More) with other high performing schools within the Borough to deliver excellent initial teacher training. Within the partnership we have extensive experience of delivering excellent initial teacher training with experienced, committed mentors as well as delivering high quality professional development opportunities to teachers at all stages of their career.
As a School Direct trainee teacher working with us you will have the opportunity to develop your professional skills, knowledge and understanding in diverse, supportive and innovative settings.
Both Wensley Fold The The Redeemer were judged as 'Outstanding' in their most recent Ofsted inspections and they are now awaiting the outcome of an application for Teaching Schools. Both schools are National Support schools and both Head Teachers are National Leaders in Education.
The University of Warwick provides accreditation for the QTS element of this University of Cumbria programme.
ALLIANCE PARTNERS
A sample of our Alliance partners