In this section, you'll find further information about what you need to do to complete the next phase of your admission to the University of Cumbria
If your course requires criminal background or medical checks, please await confirmation from Admissions to commence this element of your admissions as these elements are time constrained.
Please click on the 'Guidance for your course' button below to get started. If you have any questions, please don't hesitate to get in touch with our admissions team.
Accommodation
How to apply?
We will email a link to the accommodation application forms once you have accepted us as your firm choice from mid-March onwards (for September entry). Just make sure @cumbria.ac.uk email addresses are on your safe list and keep an eye out!
In the meantime, take a look at our facilities in the accommodation section.
Accommodation
Student finance
Find out all you need to know about financing your course - from applying for student loans to bursaries and scholarships.
Our money advice team is also on hand should you need additional help with budgeting or benefits.
Student finance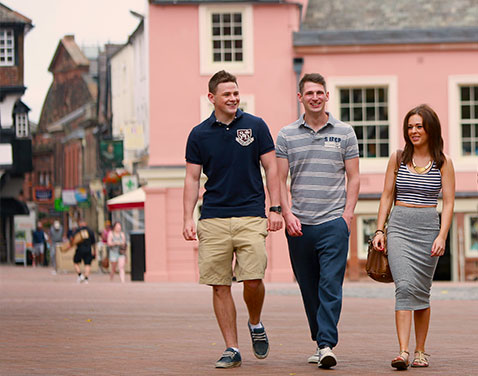 Timetables and welcome week
Early course welcome information for your course including term dates, provisional timetables, reading lists and any pre-course preparation will be available later in the summer. We will send you an email to let you know when this is available.