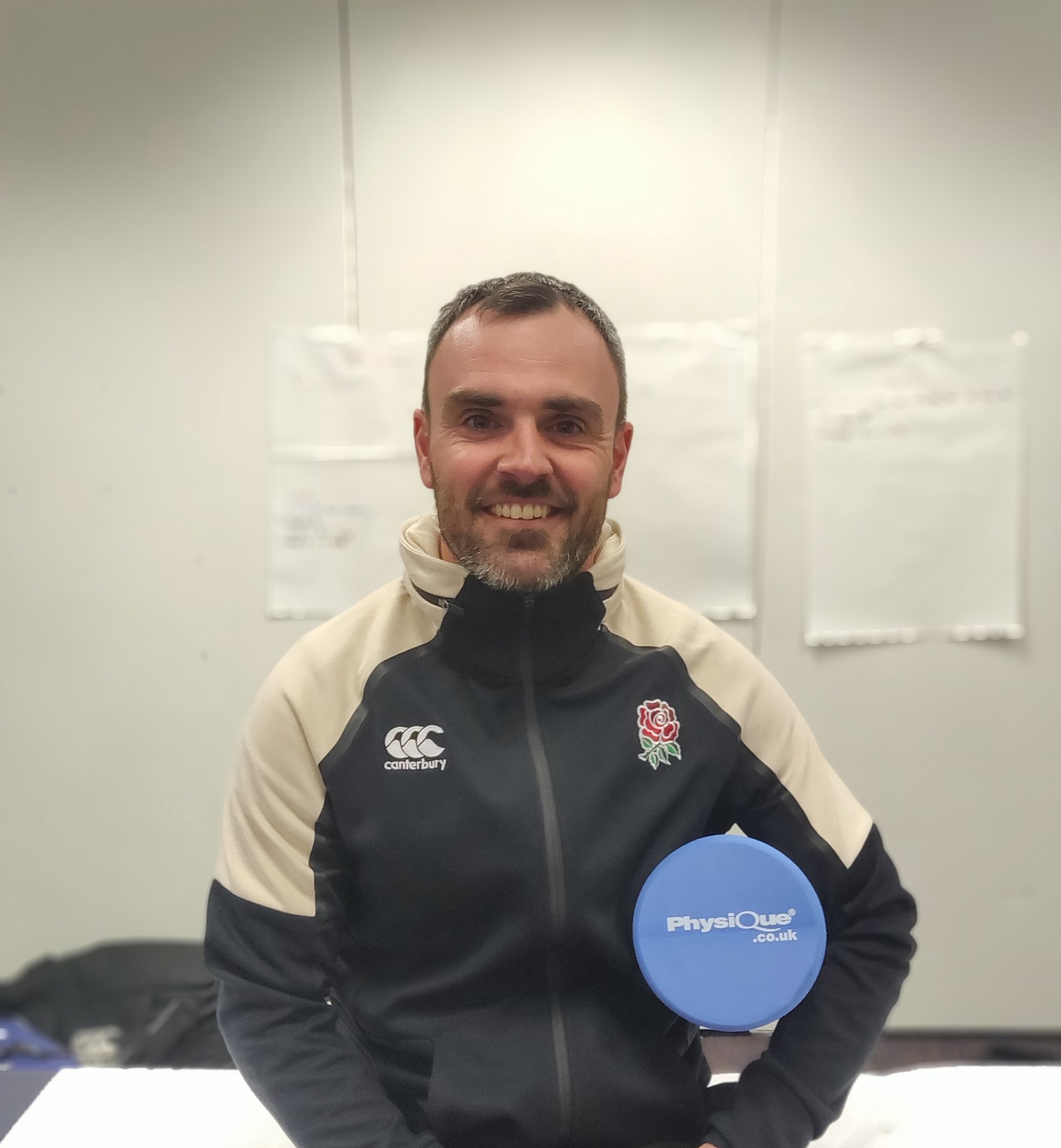 Before joining the University of Cumbria, I worked full-time as a Sports Physiotherapist in professional Rugby League and Union. I am now a Senior Lecturer in Physiotherapy at the University of Cumbria.
How my love of sports led to a new job
After three and a half years working in the NHS, I knew I needed a change and had always thought of a move into sport, particularly rugby as I used to play. I had started a Sports Physiotherapy postgraduate qualification and was doing a lot of voluntary work to try to build my experience before I was successful in getting a full-time role with Hull FC in the Super League. I did receive other offers but chose to go to Hull because I felt I could learn from the staff that worked there. Looking back I think this was important as I learnt so much from the people I was lucky enough to work with. One of the primary things my experience at Hull FC taught me was how my role at the club was completely different from what I had been doing in the NHS.
Making the move from the NHS to the Sports industry
Moving into the sports industry was a culture shock for me, within 4 weeks I had gone from an Outpatients department in my local hospital to standing pitch-side at the then Millennium Stadium in Cardiff. I loved working in rugby on a full-time basis. I know it wouldn't be for everyone but I enjoyed that you were in a positive environment (except perhaps after a bad loss), working with motivated athletes and other professionals. Also, getting to meet and spend time with other specialists such as surgeons and doctors who were at the top of their game. Another bonus to working in rugby is that the injuries you get to see and manage can be both weird and wonderful!
A day in the life of a Sports Physiotherapist
I would be lying if I said no two days were the same as there were some patterns of working (at Hull FC and my subsequent role at Newcastle Falcons) depending on what part of the season we were in, but it would be fair to say the challenges you faced could vary on a daily basis. These challenges might be managing players, ensuring they have the right scan or see the best specialist at the most appropriate time, and making sure all of the performance and medical teams are reading from the same page. The priority of these challenges could change through different times of the year or different times of the week depending on the fixture list. I think the role of a physiotherapist working in elite sport also brings a lot of pressure, both internally from yourself and externally from athletes and coaches to make the right decisions; but I found working under this pressure only made me better at my job.
I would encourage anyone with an interest in sport to pursue this area of Physiotherapy as a career and the opportunities to do so only seem to be growing.
Want to explore the campus and meet the Physiotherapy lecturers? Register for one of our upcoming Open Days and delve into life at the University of Cumbria.
Open Days
Want to find out more?
You are ready to take that next step. Ready to make that life-changing decision and work towards your career goals. By downloading our prospectus you will have the world at your fingertips.

You can browse our 100+ unique course options and have access to finance and support information to get you started. Discover all of the courses available to you from Arts to Zoology – we're excited to see what you choose.