Click here to edit using the old editor
BSc (Hons) - Physiotherapy
100% for academic support for Physiotherapy in the National Student Survey 2023
Are you wondering how to become a physiotherapist who provides effective physical, psychological and social care? Are you driven to help others and improve their quality of life? Would you like to use scientific knowledge to maximise people's ability to move and function?

Our physiotherapy degree is designed to equip you with the training, skills and professional qualifications required for you to become a practising physiotherapist accredited by the CSP and registered with the HCPC.
Apply
Book an Open Day
Course Overview
Working alongside qualified expert physiotherapists, you will learn profession-specific skills which meet the needs of your future employers. During your physiotherapy degree you'll complete 1,000 hours of work-based practice, taking advantage of our exceptional industry links. You will have the opportunity to take part in a flexible self-directed placement in Year 2 that allows you to explore areas of your specific interest.

Our industry-experienced tutors will provide you with theoretical backing and hands-on opportunities in our physiotherapy and simulation suites. This simulated learning will enhance your confidence and enable you to apply your learning in safe scenarios, before progressing to real-life cases. Whilst learning, you will be able to work with other Institute of Health students, as you would in a professional role.

On completion of this physiotherapy course, you will be eligible to apply for membership to the Chartered Society of Physiotherapy (CSP) and the Health and Care Professions Council (HCPC). This will open up a variety of employment opportunities in the NHS, private and sporting sectors.
On this course you will...
Train as a physiotherapist, developing your skills and preparing for clinical environments with practical sessions facilitated by experienced staff in a range of simulated clinical environments.
Learn the practical skills needed in the diagnosis and management of musculoskeletal, respiratory and neurological conditions.
Complete a range of practice placements within various settings allowing you to experience the nature of the profession and the different specialisms which it covers.
Get to know your classmates well and receive close tuition, support and guidance from our friendly lecturing team.
Be able to apply for membership to the Chartered Society of Physiotherapy and the Health and Care Professions Council upon graduation, allowing you to become an autonomous physiotherapist practitioner.
What our students say
Lecturers and tutors are always happy to give advice about a variety of topics and take the time to get to know you personally.

Liam Dervey, Physiotherapy

After an Injury stopped Liam from being able to go into full-time military service, the rehabilitation he received whilst recovering inspired him to become a Physiotherapist.
Experience Physiotherapy at Cumbria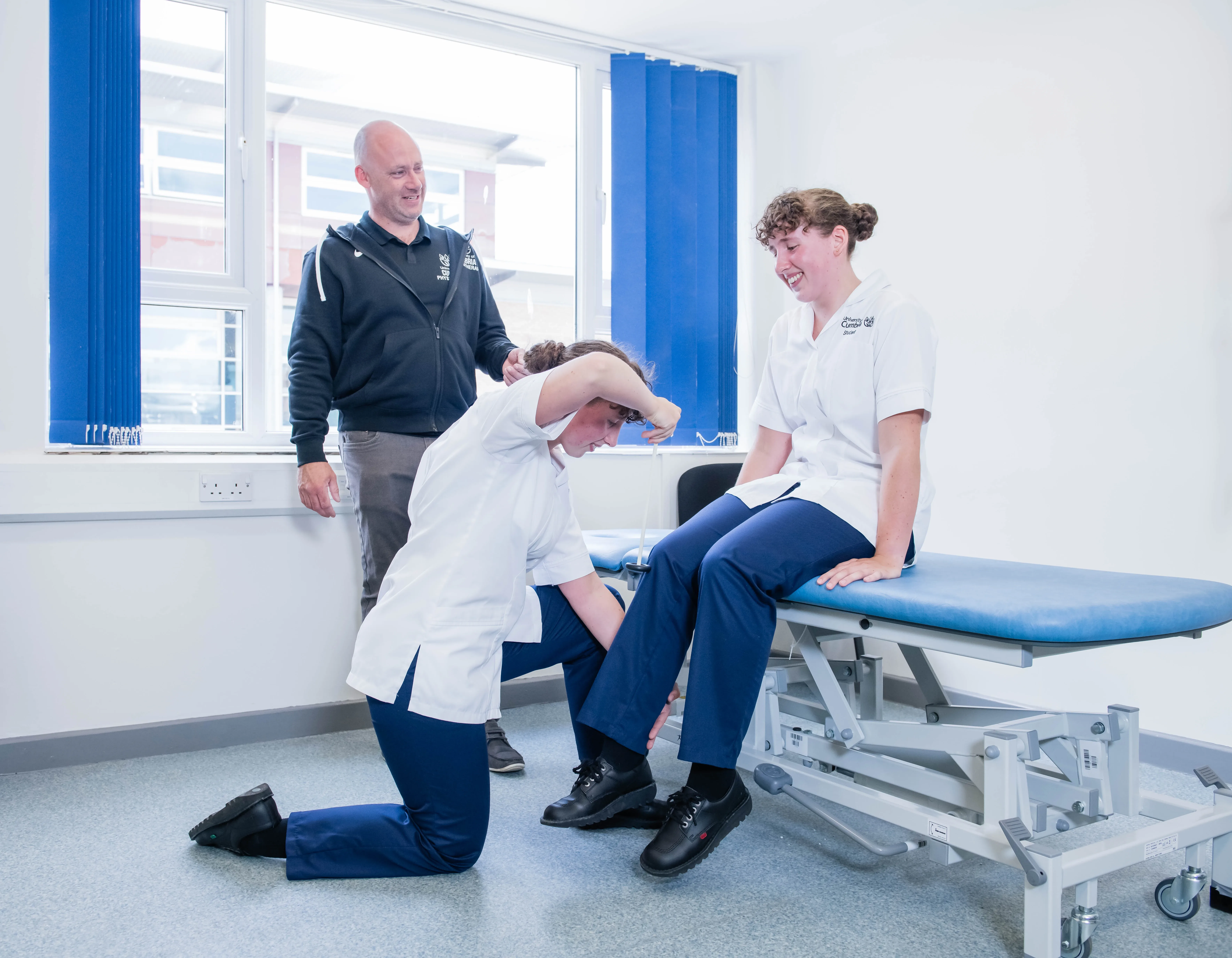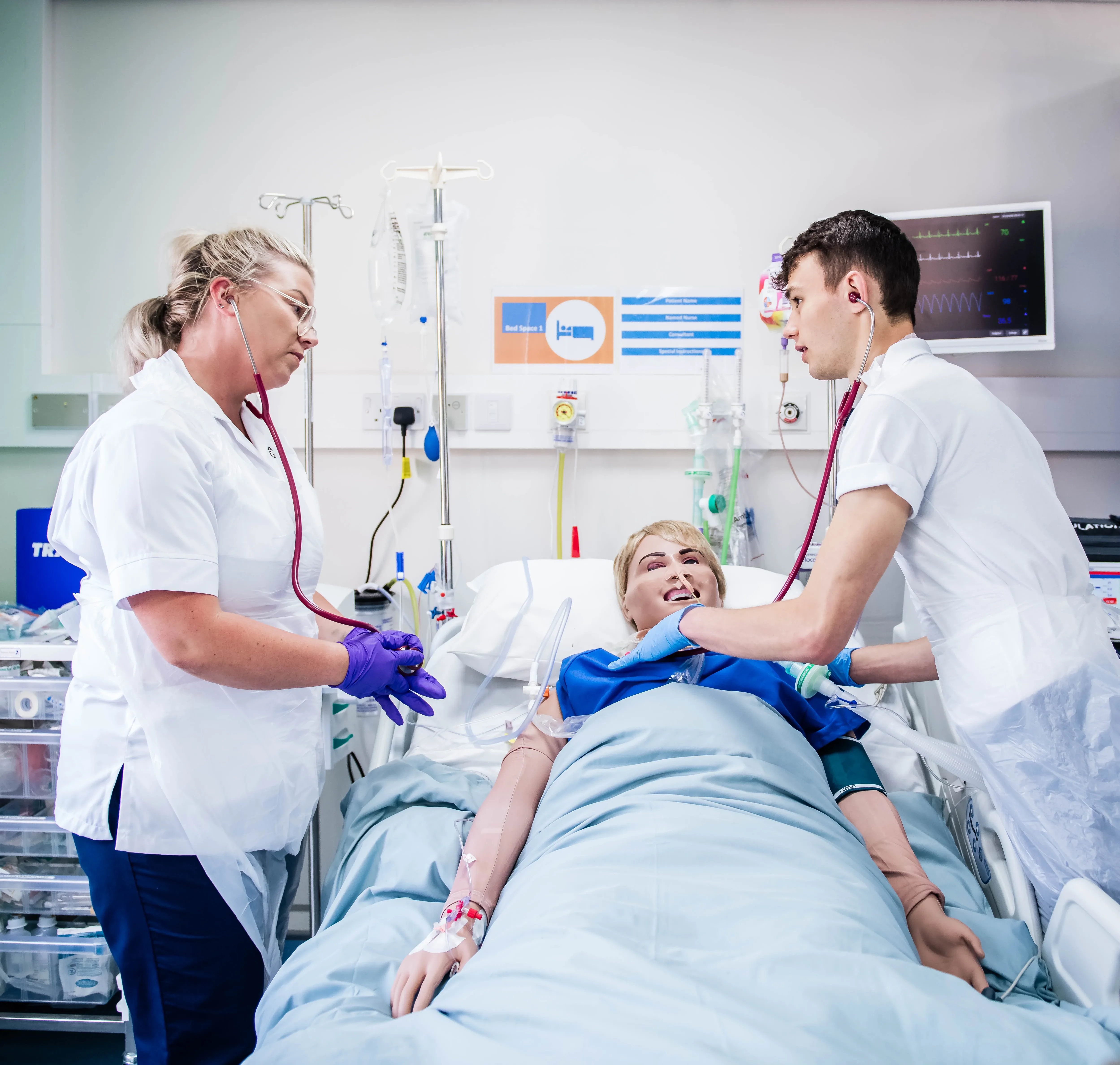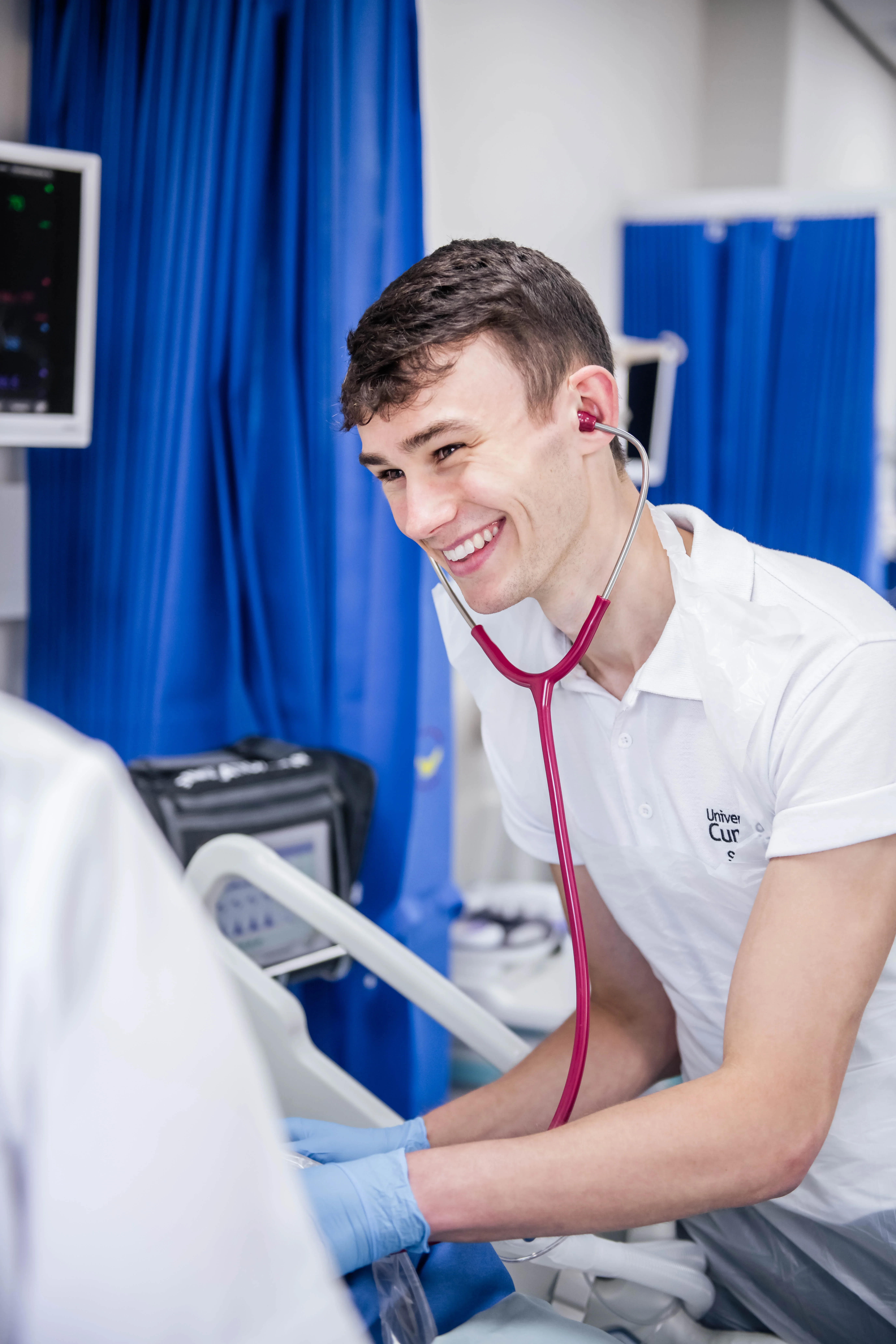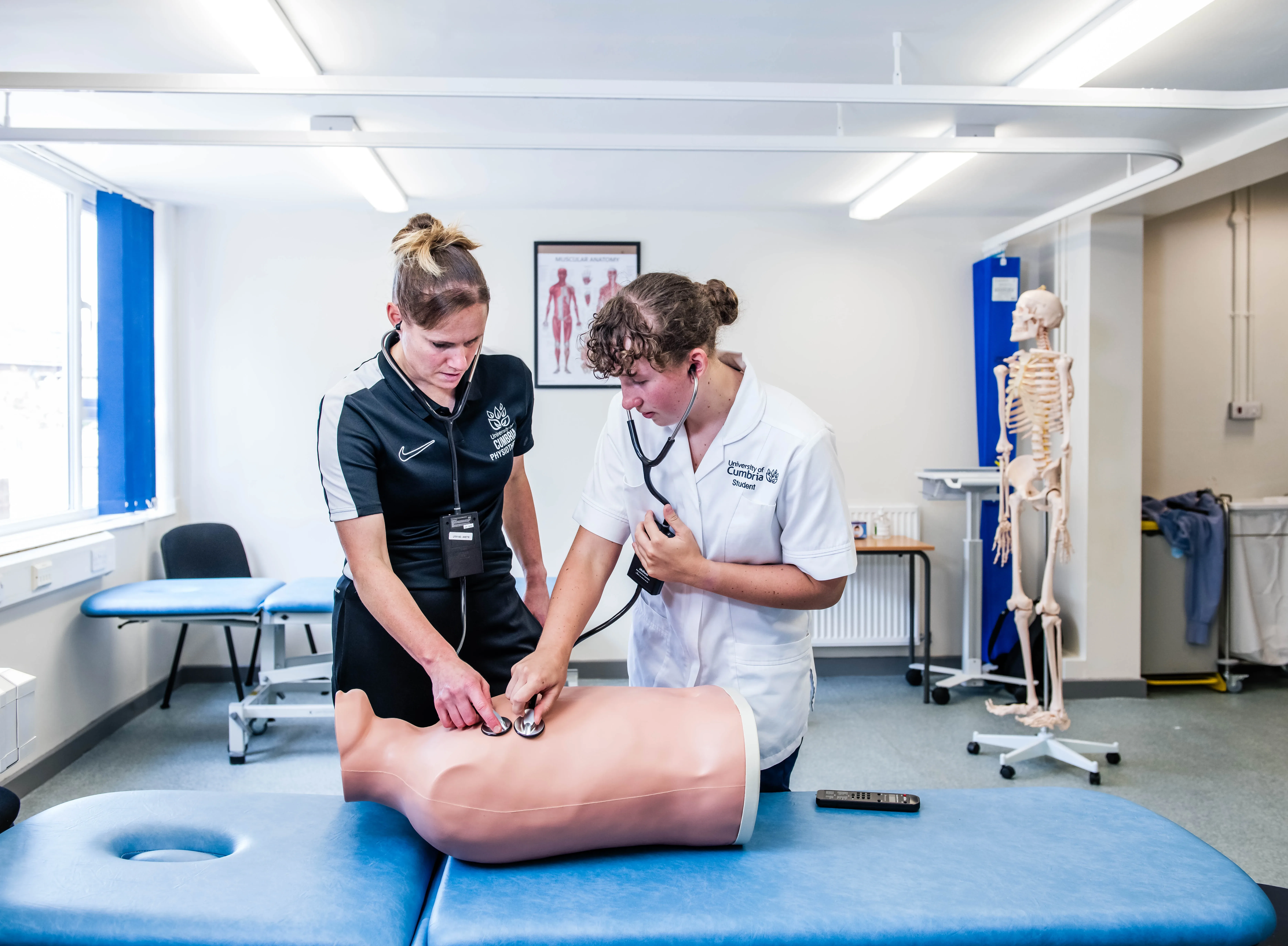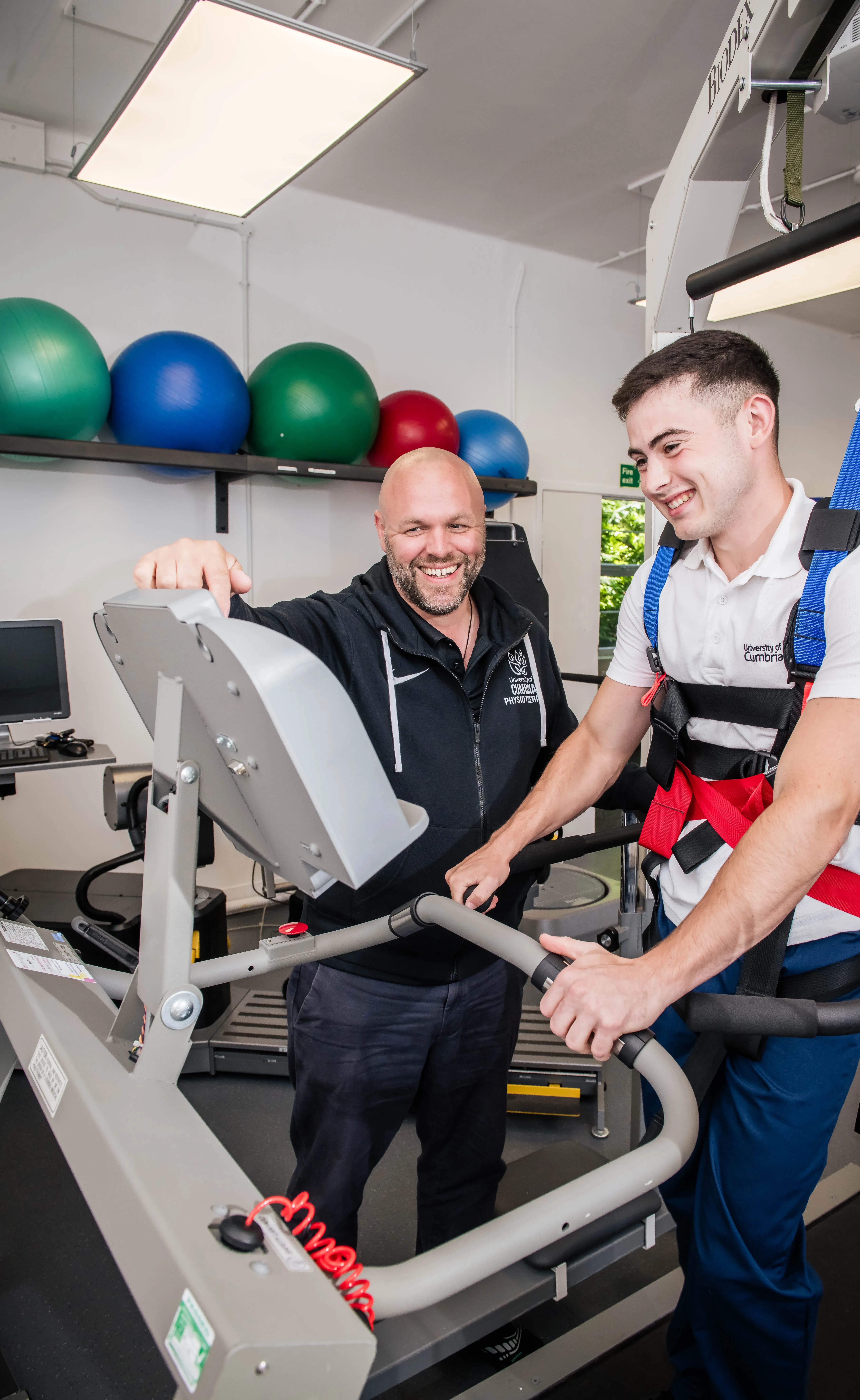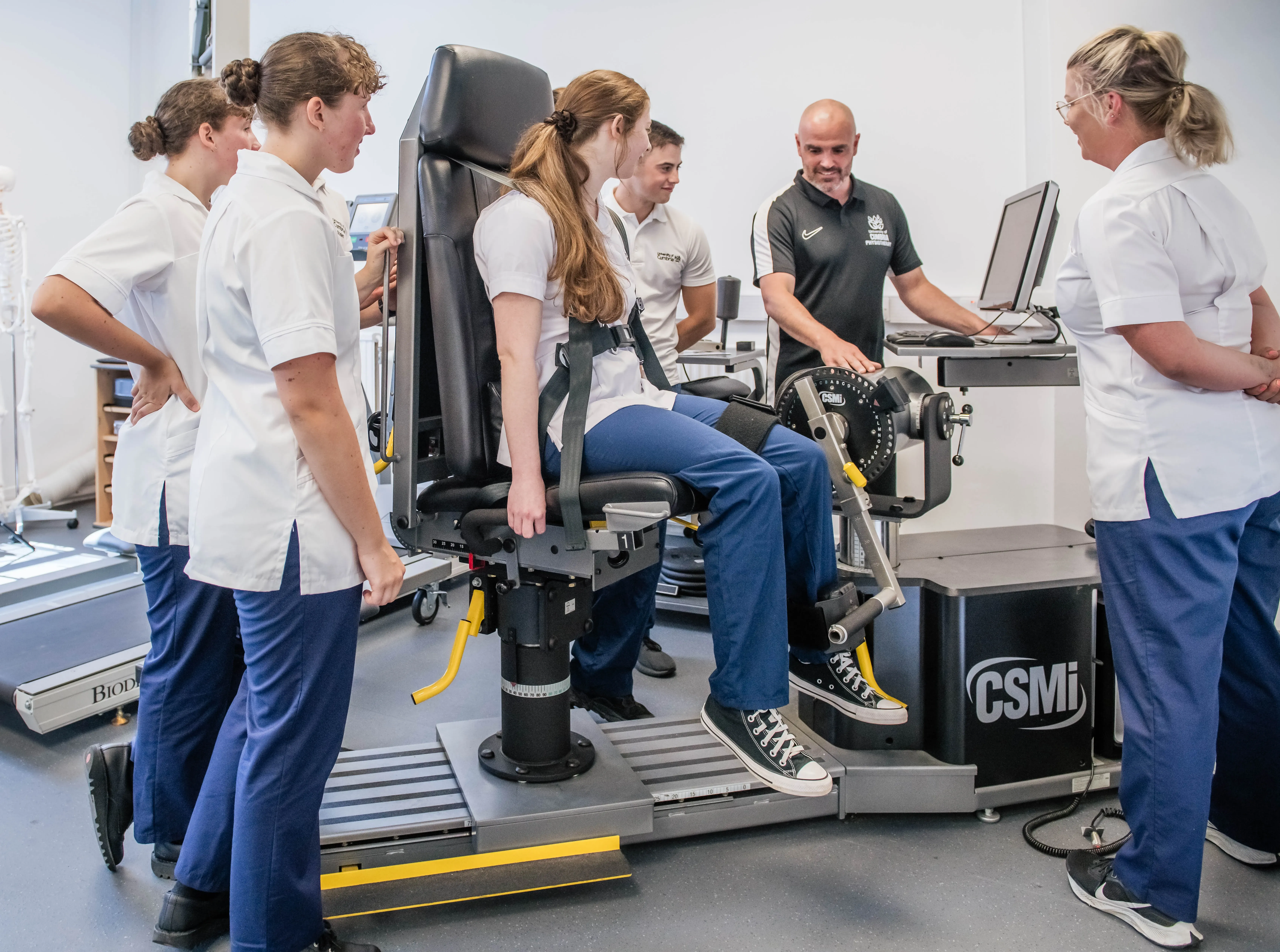 Location

Carlisle - Fusehill Street Campus

The Fusehill Street campus has been the setting of life-saving treatments since World War I. Now, it's home to world changers, life-savers, crime fighters, and entrepreneurs with access to high-quality facilities and innovative thinking.

Find out more
Carousel skipped
Find out more about studying with us
Attend an Open Day
at Cumbria
An Open Day is your opportunity to explore one of 5 campuses, meet your lecturers, and find out how the University of Cumbria could become your new home.
Take the next step towards achieving your dreams.