"I never wanted to be a nurse… My mum was a health care professional and the last thing I ever wanted to do was be her. I loved arts and buildings, I was fascinated by buildings when I was little so decided to do architecture. Got into University, withdrew my application and then I decided I wanted to change the world and that's because I did youth projects on raising awareness of homelessness and human trafficking in Birmingham. We were the voice for these people and we were trying to raise awareness to make people in our communities understand how vulnerable they are and what we can do to support them to improve their quality of life.
That's what led to my next degree in international development. I started it, Six months down the line I thought, no, it's just not for me. So I dropped out again. So that was kind of a cycle in our household with me. I ended up volunteering in Africa and growing up I was born in Tanzania.
My aunty, I think she is the main reason why I got into nursing, as she was a little different from me and you. But to us she was no different, she communicated in a different way and she was like my sister, my best friend.
Unfortunately, when my grandma passed away, my aunty closed off the world. She was very sad, she couldn't express emotions and that led to her having a very traumatic death and it was very hard to overcome that.
So, after volunteering and being there, I came back and decided I needed to do something. My brother helped me to research because I wanted to work with people with learning disabilities but I didn't want to be a teacher having worked in schools before.
First year was a challenge. I failed every assignment out there, but I persevered and that was mainly because of the people I cared for and how vulnerable they are, and what challenges they face; motivated me to get there. I thought I am not going to quit now, I want to help people, to be an advocate for them.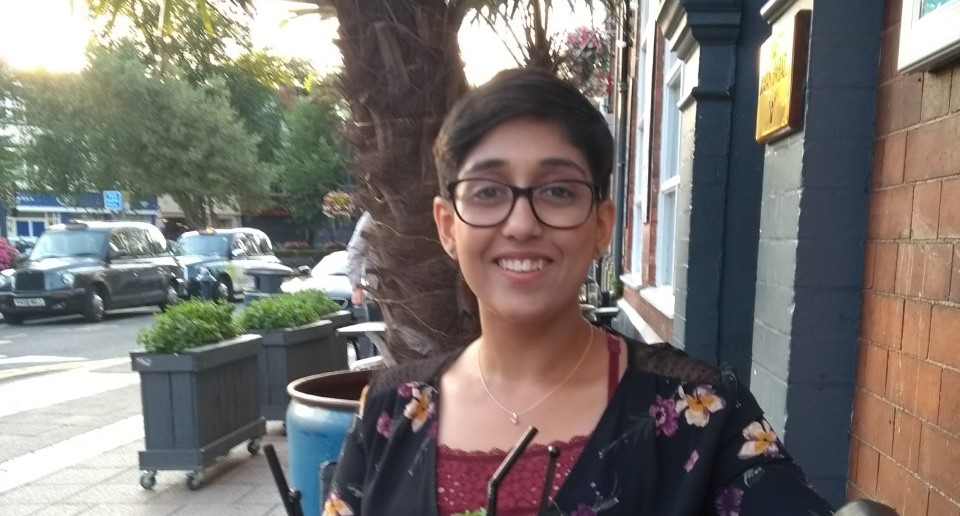 My most memorable experience was in my second placement, a lady unfortunately deteriorated and wanted to have some space in a side room so I spoke to a nurse and we managed to get a side room for her. She didn't cry and she didn't talk to anyone about her knowing she had less than two weeks to live. One day I was just talking to her and I gave her a hug and then she looked at me and said Shai, 'I'm going to die" it ended up with both of us in tears because I'm an emotional wreck as well. At that point, she started to talk to me and tell me about her most memorable experience in life, the silliest thing that she's done, the happiest she's been, and that's when she went home.
To reflect back to my Aunty I think that's what I wanted, someone to be there for her, someone to listen to her, someone to understand her needs, somebody to be her voice when she was in that vulnerable state.
Now, a couple of months to qualify, I am very terrified, but I am excited and I want to be that nurse that will listen to people, and that's why I chose Learning Disability nursing."
If you are looking for a rewarding career where you can support and empower others, learn more about starting a degree in Learning Disability Nursing at Cumbria.ac.uk See you there.
Want to find out more?
You are ready to take that next step. Ready to make that life-changing decision and work towards your career goals. By downloading our prospectus you will have the world at your fingertips.

You can browse our 100+ unique course options and have access to finance and support information to get you started. Discover all of the courses available to you from Arts to Zoology – we're excited to see what you choose.