"A delayed game is eventually good - a bad game is bad forever." - Shigeru Miyamoto

This can be seen in recent game releases like 'God of War', where accessible gameplay is supported by a heartfelt story. The father-son narrative is told through stunning visuals, outstanding sound-design, and amazing attention to detail from the creative team, taking away multiple 'Game of the Year' awards and selling over 5 million copies in the first month of release.
Other games like 'Gris' have received acclaim thanks to its gorgeous hand-drawn art style, allowing the developers to turn a profit within the space of a week, and receiving coverage from mainstream outlets such as the Guardian. Even the output of smaller teams shows the modern appetite for lovingly tailored work, with 'Celeste' selling over 500,000 copies, despite being an iteration on a Pico-8 game that was created over a four-day period.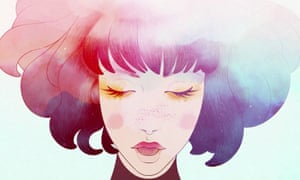 Simply put- good design from a capable team not only gets people talking, but it also makes companies money. And with the industry enjoying the attention of a global marketplace worth $138bn per annum, finding professionals that can not only ship on time but provide quality design experiences are actively sought out.
So, what more can we learn about employers operating in this marketplace?
Firstly, it's easy to see that companies know that the future is not only online, but it's also global. The popularity of online play sees market-leaders like Fortnite enjoy 78.3m monthly players, demonstrating a need for professionals that can produce robust, well-tested designs that are accessible to players of all stripes.
In addition, the rise of software platforms like Tencent means that in order to be financially viable, games increasingly need to appeal to an international audience, with regions like China offering a lucrative market for companies. The increased proliferation of VR technologies has also left an indelible mark on the sector, with the technology reaching sectors such as education, medicine, and more – making a game design qualification a passport to a wealth of exciting roles.

For those looking to capitalise on this expanded marketplace, a Games Design degree holds value for employers and employees alike. Many sectors in the creative industries enjoy a shared skill set, allowing you to move where the work is – with the training involved in animation and design proving equally useful in games, television, film and more. This diversity in training also allows graduates to understand the key elements of production, from initial design, ongoing development, product testing, and delivery; paving the way for leadership roles or branching out as an independent creative.
But perhaps the most invaluable asset for any graduate is the opportunity to cultivate practical skills that are backed up by real-world experience. Any degree worth its salt should allow attendees to leave with a varied portfolio that represents their unique voice, individual skillset, and demonstrates a capacity to deliver on time and within budget.



Choosing to study with Cumbria allows you to fulfill this goal and more.

Our Games Design course places focus on practical delivery and iterative learning, with 75% of the course focusing on developing a well-rounded portfolio. This involves building awareness of all elements of design, including drawing, texture work, 3D modeling, and animation. All learning is supported by tutors who are actively involved with the games industry and work to impart real-world learning alongside working closely with all students.

We also know that the current industry is rapidly changing and aim to prepare all students with the theoretical and practical knowledge for roles that simply do not exist yet. This includes the provision of entrepreneurial training to allow attendees to self-market or leverage their experience into their first professional job on a team – whether it is as a designer, art director, modeler, concept artist, or more.

We are also extremely proud of our now annual Game Jam, which allows for the cross-pollination of skillsets, giving attendees experience in realising their idea and working alongside their peers to achieve it. The course provides valuable real-world experience of iterative practice, one of the most sought after skills in the sector, letting you truly practice putting quality in everything you do.

To learn more about what Cumbria has to offer, check out our Games Design blog.
Or if you want to contact a member of our team directly, please get in touch.
Want to find out more?
You are ready to take that next step. Ready to make that life-changing decision and work towards your career goals. By downloading our prospectus you will have the world at your fingertips.

You can browse our 100+ unique course options and have access to finance and support information to get you started. Discover all of the courses available to you from Arts to Zoology – we're excited to see what you choose.