Healthcare Assistant Practitioner
The Healthcare Assistant Practitioner Apprenticeship is ideal for support workers in healthcare who are recognised as having the potential to progress in academic study.
This higher level apprenticeship programme has been mapped to National Occupational Standards, including the Care Certificate Framework. It has been developed to ensure that employers can choose profession specific pathways including nursing, occupational therapy, physiotherapy or radiography.
Areas of study
Health and wellbeing and factors that affect this
Applied anatomy and physiology
Assessing, planning and being able to deliver and manage high quality care
Applied clinical skills
Public health including health agendas, inequalities, government policies and clinical guidelines
Personal and professional development – incorporating study skills and lifelong learning
About the apprentice
This course would suit support workers in healthcare who are recognised as having the potential to progress in academic study. Apprentices will have a professional attitude and value base, and will have shown the potential for managing themselves and other staff within challenging situations.
The ideal candidate will be working at least 30 hours a week, and committed to studying above their contracted hours at levels 4 and 5. They will be able to attend university one day per week, or alternatively for weekly blocks of study, supported with extensive work-based learning.
Individuals who successfully complete the Assistant Practitioner Programme will be guaranteed an interview for nursing or allied professions if they wish to progress to BSc (Hons) degree.
Employer and Apprentice of Hillcroft Nursing Home discuss their experiences of the Assistant Practitioner Apprenticeship in Health and Social Care
Further information
How to apply
To apply for the apprenticeship, the employer and the individual must submit a joint application form. Please contact us at apprenticeships@cumbria.ac.uk for the application form and further guidance.
Entry requirements
Government funding rules require that an apprentice must have the right to live and work in the UK, must be in employment, paid at least the legal minimum wage and have a written and signed agreement for the apprenticeship with their employer. The minimum duration periods for an apprenticeship set in each Apprenticeship Standard, is based on an apprentice working a minimum of 30 hours per week.
Funding for the apprenticeship is provided through the Education and Skills Funding Agency (ESFA) and is paid in the following way:
Levy paying employers with sufficient funds in their digital account – 100% funding
Non Levy payers – 95% ESFA funding, 5% Employer co-funding.
Individual apprenticeships may have specific entry requirements (qualifications and/or experience): please contact us for more details.
Where will the training be delivered?
At least 20% of the apprentice's time will be spent undertaking off the job training. The majority of this will be via attendance at the University but some of this time will be via work-based education e.g. instruction on equipment within their work environment or visiting other clinical departments in order to fulfil the professional body curriculum requirements. The number and frequency of the sessions attended at the University will reduce as the programme progresses.
Teaching and assessment
Work-based learning will be combined with taught university sessions. This will typically be one day a week at the University and four days in clinical placement, or this can be adapted to weekly teaching blocks dependent on the needs of the employer.
Assessment types
Work-based competencies
Written assignments
Presentations
Multiple Choice Exams
OSCE's
Apprentices will gain:
120 credits at level 4
120 credits at level 5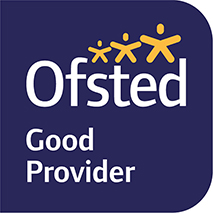 <![endif]-->