Healthcare Assistant Practitioner (Radiology Route)
This Higher Level Apprenticeship allows you to gain a Foundation Degree, as well as an Assistant Practitioner qualification (through skills gained from placement competencies).
The programme has been mapped to National Occupational Standards, the Care Certificate Framework and the Standards of Proficiency for Radiography.
Areas of study
Gain an understanding of health and wellbeing and factors that affect this
Applied anatomy and physiology
Assessing, planning and being able to deliver and manage high quality care
Applied clinical skills
Public health including health agendas, inequalities, government policies and clinical guidelines
Personal and professional development – incorporating study skills and lifelong learning
Further information
How to apply
To apply for the apprenticeship, the employer and the individual must submit a joint application form. Please contact us at apprenticeships@cumbria.ac.uk for the application form and further guidance.
Entry Requirements
You need to be working in a medical imaging setting, with the full support of your employer/line manager.
GCSE English Language and Maths at C/4 or above (Functional Skills Level 2 also accepted).
NVQ Level 3 or equivalent. Where applicants do not have a Level 3 qualification, work-based experience and qualifications will be assessed via a portfolio.
Where will the training be delivered?
The work-based competencies will be met within your current area of work. The university sessions can be delivered from our campuses in Carlisle or Lancaster.
Teaching and Assessment
The programme is studied over 2 years.
Work-based learning will be combined with taught university sessions. This will normally be one day a week in university and 4 days in clinical placement, or
this can be adapted to weekly teaching blocks dependent on the needs of the employer.
Assessment types
• Work-based competencies
• Written assignments
• Presentations
• Multiple Choice Exams
• OSCE's
You will gain
• 120 credits at level 4
• 120 credits at level 5
What are the opportunities for progression?
Apprentices, with support and opportunities in the workplace, can progress onto a range of management and other professional qualifications at level 6 and above, including:
Degree Apprenticeship
Degrees or Masters in Management & Leadership, Business, and Business Management
Further employment opportunities within current or alternative job roles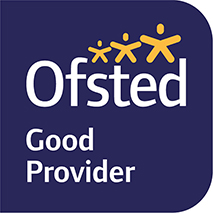 <![endif]-->