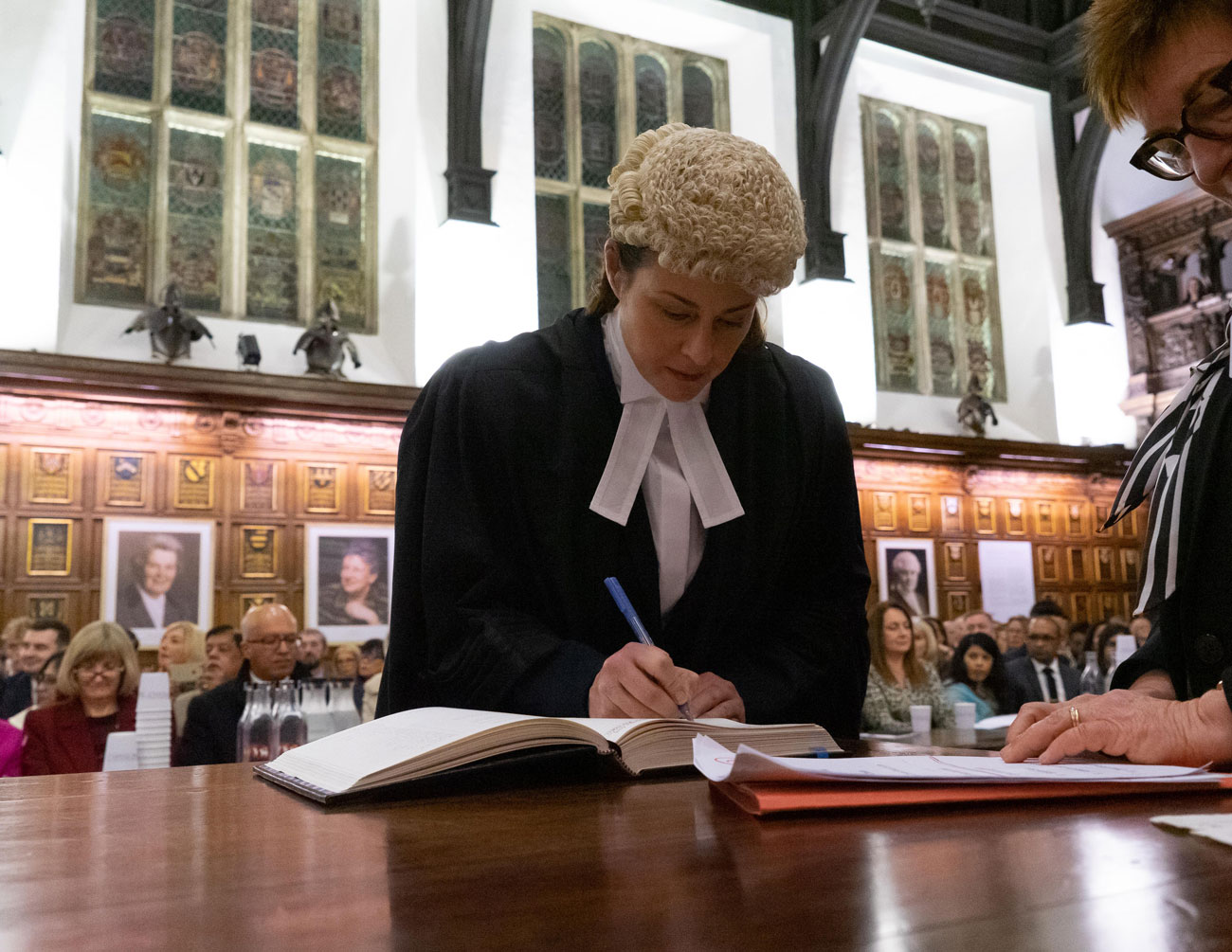 Chloe's Story
Class of 2018
Hello, I'm Chloe and this is my story.
I grew up in Garstang and became interested in studying Law in my late thirties after a corporate career. I chose to study LLB (Hons) Law because it was the pathway to becoming a barrister.
I choose the University of Cumbria because I'm passionate about supporting local institutions for a start. Secondly, I looked at the background of the teaching staff and it was clear that they were local, committed and passionate about law. Lastly, I looked at how the course was set up. The lectures and seminars are small, meaning you get a lot of one to one attention from lecturers - which is missing from some 'redbrick' institutions.
I loved my time at UoC as in Carlisle you get the big city feel, whilst being able to get out into the countryside and take advantage of all the beautiful Lake District has to offer. The things I will never forget about my time at UoC is my friends on my cohort, my lecturers and how close and connected the Law School is to the local court.
After leaving university with a First Class Honours Degree, I went on to complete my LLM Legal Practice (Barristers) and achieved a Distinction.
I am proud to say, I now have my dream job and work as a County Court Advocate representing claimants or defendants in county courts throughout the North West.
Working as a County Court Advocate is exciting and rewarding. I have to think on my feet in pressured situations, know the law, and apply it to the matter in issue.
My advice to anyone wanting to study LLB (Hons) Law at the University of Cumbria is - do it! Expect to work hard - good grades won't just come. Listen in your lectures, and take good notes. Always ask questions if you aren't sure about anything. Always prepare for seminars - it's a complete waste of your investment not to. Show up and be present in lectures and seminars. You'll reap the rewards with serious hard work and determination.