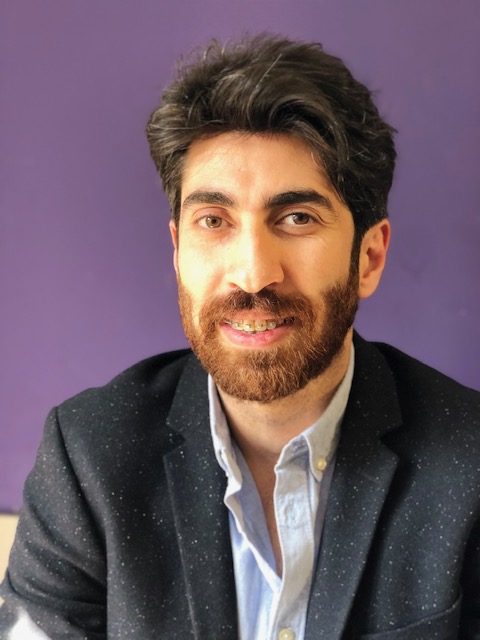 Ramin Farhadi
MBA Lancaster
Ramin Farhadi talks about his journey from Iran to Lancaster and the many things he loves about being an MBA student at Cumbria – his new home away from home.
What brought you to the University of Cumbria?
I studied a degree in Mechanical Engineering in Iran, and worked for seven years in the industry. I wanted to open doors to many new opportunities, so I decided to pursue a post graduate course.
I spent a long time researching Universities across the UK, Canada and Norway, before I applied for several, but the University of Cumbria was the first to respond to me. They were fast at answering enquiries, and providing me with all of the information I needed.
Once I received my offer, I took to researching the University. I watched Youtube Videos, and looked into the area. I loved the small city, with all of its history. I love being surrounded by nature too, so Lancaster seemed like the best place.
I loved that there were several campuses and whichever one I chose would provide an intimate learning experience.
What made you pursue an MBA?
After working an Engineer for 7 years, I was looking for a promotion, but I was told I needed further qualifications. I thought about doing a degree in Project Management, but I knew that an MBA would give me endless opportunities, so I decided to do this.
My plan was to finish the MBA and move to United Arab Emirates. However, after speaking to a career advisor at the University of Cumbria, I have decided that I will look for opportunities in the UK. They provided me with a lot of help with things like improving my CV and my LinkedIn profile.
What has been the most difficult obstacle you have overcome so far?
Coming from Iran, there have been little hurdles at every step. From applying for my Visa, to learning about the UK educational system. In Iran, most of the work was done on paper, but here it is all on the Internet! My friends and tutors were happy to help me through this.
There were things like language barriers, and learning cultural difference, but I have enjoyed making friends and now have a network of people from all over the world.
Coming to a new city was interesting, but I quickly learnt my way around and found how easy it was to travel to places like Windermere and Ambleside – these places are so beautiful, it is nice to be so close!
When did you feel like everything was starting to fall into place?
Each step in my journey was a step closer to studying in the UK.
When my visa came through. When I arrived at the airport in London. When I got key for my accommodation.
Then once I settled in, I started submitting work and getting good feedback, I realised "I can do this!".
How have you found studying at the University of Cumbria?
My time here has been both challenging and enjoyable. As an international student, I came over and learned something new every day, about how to interact with people from different cultures, and how to study in the UK.
I got a taste of success, I feel the toughness of what is happening and then I look back on my achievements. I have built very good experiences throughout the process.
I have a good support network, there is always someone to ask for help and tell you whatever you need to know.
The library is a great tool that I have used a lot!
What skills are you learning on your educational journey?
I am learning essay writing and referencing skills (this is the most important!). I've learnt typing and computer skills, how to use apps to analyse data.
I've learnt about leadership, marketing, how to conduct research – these things will help me open many career paths.
As well as classroom skills, I am learning how to interact with people from diverse backgrounds, which will also help me in the workplace.
How is University life beyond your studies?
Great! I am very sociable so I found it easy to make friends, I have friends from India, Pakistan, Poland, UK… everywhere! I have loved learning about different cultures and experiencing new things.
I love going to the cinema, the theatre, we have gatherings with our friends.
There is also an international students group, where we meet up and do things like cooking and baking, this has been great!
I have loved travelling around the UK too, its very easy to travel to places like the Lake District from Lancaster. It is well connected to lots of other cities!
What would be your top tips for people looking to do the same as you?
Make sure you understand the Visa process. This can take a long time, so make sure you do it right to avoid delays.
Learn about the educational system here, the way that classes are taught, how you learn things and the way things are done here.
Prepare to immerse yourself into a world of many different ideas, and view points. You should accept and appreciate the differences in people.
Make connections to experience extraordinary things.
If you're interested in joining our MBA programme, click here Master of Business Administration

<![endif]-->