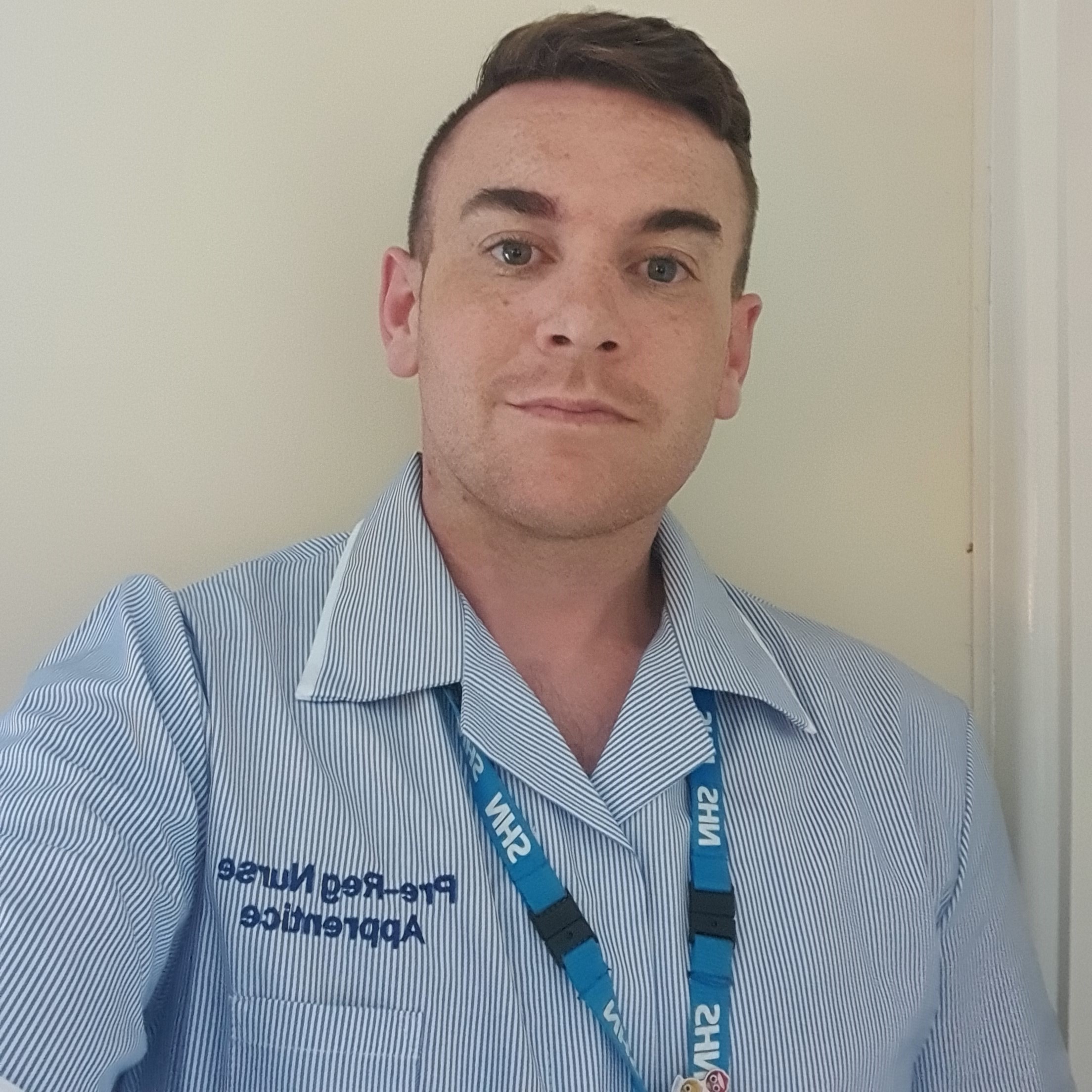 Dominic Kenyon
BSc Learning Disability Nursing (Registered Nurse Degree Apprenticeship)
Dominic chose to take up the offer of completing a Learning Disability Nursing apprenticeship as he wants to advocate and improve services for people with Learning Disabilities.
Why did you decide to start your studies in this area?
Prior to starting my learning disability nursing apprenticeship, I was working as a nursing associate on mental health assessment ward. I often felt our service was unable to meet the needs of those with a learning disability and/or autism. My main focus is to advocate and improve services for people. I also worked in the community supporting individuals with learning disabilities and from a young age volunteered in a special needs school.
Why did you choose Cumbria?
Our trust was providing an apprenticeship route with the University of Cumbria, however, compared to my foundation degree which was completed elsewhere I feel the organisation and support had been fantastic.
What was the most difficult thing you've overcome in your education journey so far?
I've found it difficult to adjust from a very busy and chaotic ward environment to a community placement. At times I have felt I am not learning or getting involved enough, however, the university and our practice education facilitators have been a great source of support.
Did you always want to attend university?
I always wanted to become a nurse but never had a concrete plan to achieve this, I then completed the nursing associate role and continued to develop my skills. As soon as this opportunity arose I was completely invested, not only that I could see the potential of how I can contribute to making positive changes.
The lecturers are fantastic and willing to support you in difficult times.
How has the university helped you during your studies?
At first, it was a big adjustment however I had previous experience supporting people with learning disabilities and find it very rewarding. I want to help people to improve their life. The university has been a great source of support, I had a traumatic upbringing and a couple of years ago had a difficult time and was told I had PTSD. There are still times when I become overwhelmed although when this has happened university has supported me and allowed me to keep my focus.
What are your top tips for anyone else thinking of going to university?
To understand it can be tough and to be kind when to yourself when your struggling. Get involved in whatever you can, I have joined the student quality ambassadors and often put myself forward for projects.
How have you found studying your course so far?
My marks and experience up to the present has been fantastic and I have truly enjoyed learning and improving my skills. The lecturers are fantastic and willing to support you in difficult times. I have found I am growing as a person and I am willing to take on more challenges. My favourite part of the course is the learning and skills development, this course makes you see people on a much deeper level.

Find out more about apprenticeships here.

<![endif]-->