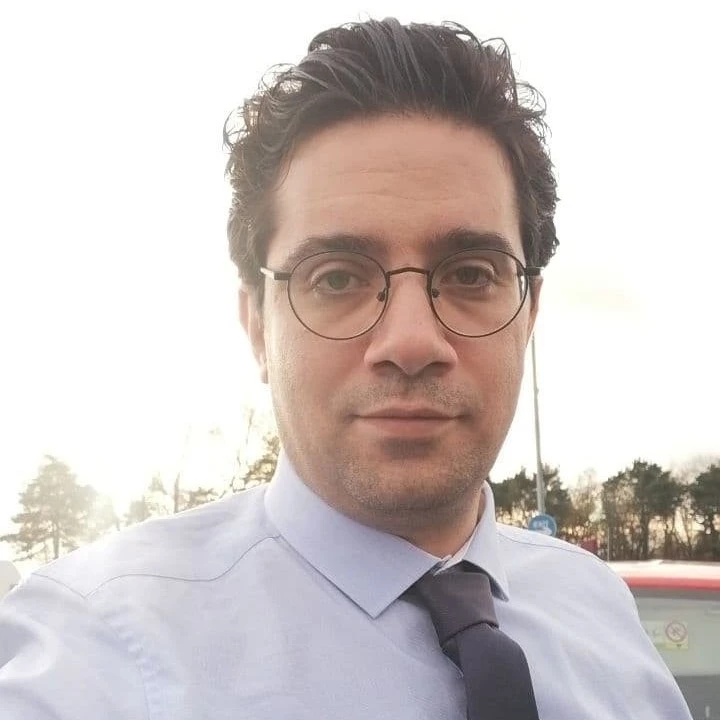 Ehsan Kazemi
BSc (Hons) Diagnostic Radiography
Ehsan chose to study Diagnostic Radiography as a route to work within the UK as a Health Care Professions Council (HCPC) registered Diagnostic Radiographer. Read more to hear how they are being supported whilst studying.
What brought you to think about studying at university?
The story of mine may seem a bit odd, unique, and also interesting to readers since I graduated with the same degree in my home country that I am studying now in the UK. Unfortunately, I could not use my previous degree (Radiology Science) and register myself with the Health Care Professions Council (HCPC) when I arrived in the UK. Nevertheless, I could not give up my passion and wishes to become a Radiographer again. I committed myself to study the Diagnostic Radiography course once again at the University of Cumbria.
What have you had to overcome in your educational journey so far?
I know from my personal experiences studying and living far from your home and loved ones can be quite challenging for everyone, especially for international students. However, most of these difficulties have faded away in this supporting and proactive education environment.
How did the university support you?
I have received plenty of help as a student in different areas such as finance, accommodation, health and wellbeing, education from staff, tutors, student hubs, and international support teams. Besides, Cumbria University provides a lot of facilities such as 24 hours Library, a Sports Centre, Skill Labs, and training programs to develop students' experiences at the campus. During the Covid-19 pandemic and its restriction, we received a variety of online training for each module and were well supported by our tutors to prepare ourselves for the assessments and assignments.
I feel very satisfied with Cumbria University, it has delivered high-quality standards of academic and practical opportunities and I strongly recommend it to anyone who is looking for an up and coming, supportive university.
When did things fall into place and become easier?
I have had the chance to have hands on experience in several NHS trusts and communities for over a thousand hours. This enabled me to employ my academic radiography knowledge in the real world and build up my confidence by working alongside professional health practitioners. I feel very fortunate to choose my focused Radiography pathway in year two and work in the area that I am interested in. In addition to this, I was assigned in many health departments and observed various Radiographic procedures by my Clinical tutor.
How have you found studying at Cumbria?
I feel very satisfied with Cumbria University, it has delivered high-quality standards of academic and practical opportunities and I strongly recommend it to anyone looking for an up and coming, supportive university.

<![endif]-->