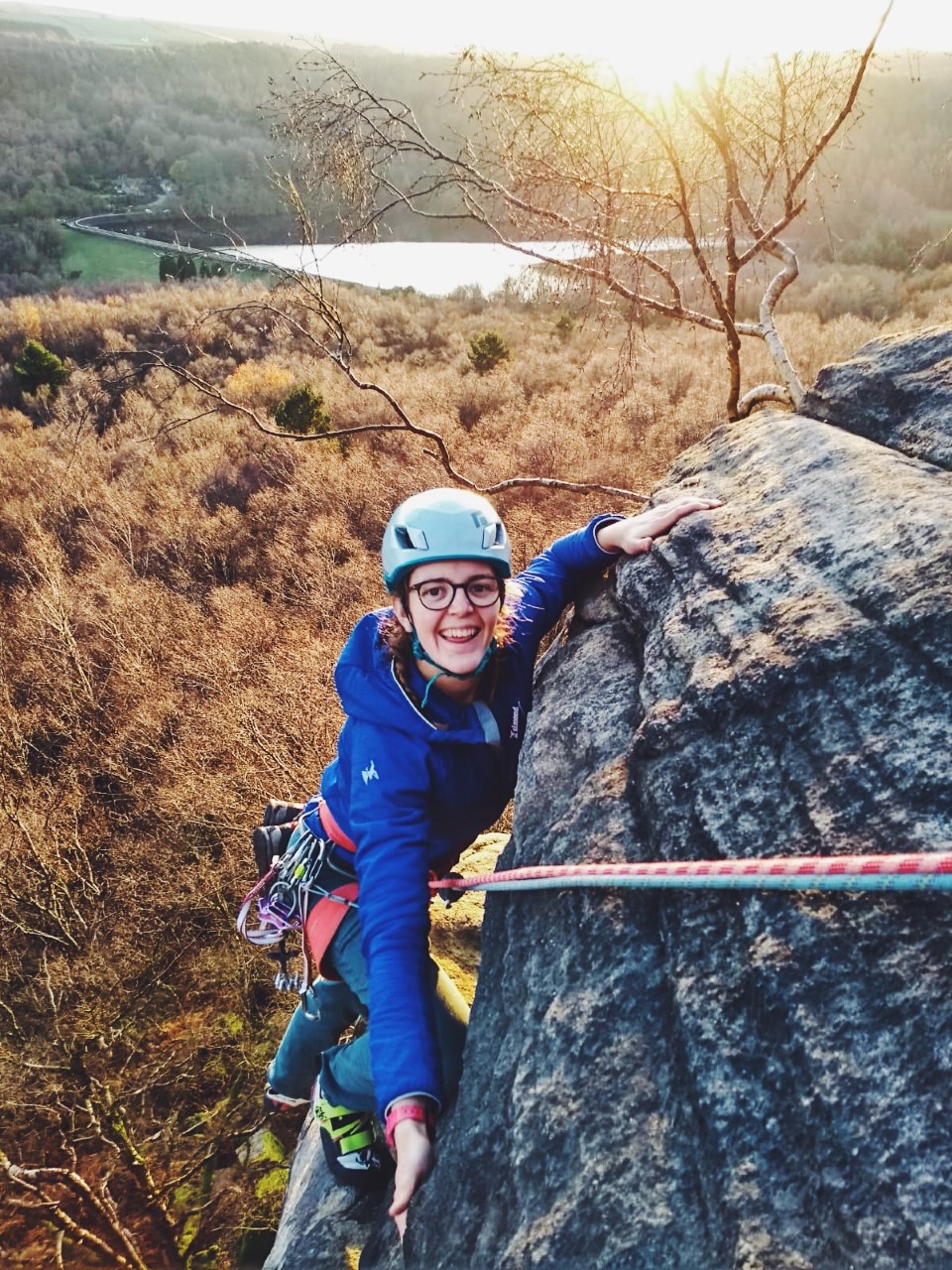 Emily Wormald
BA (Hons) Outdoor Leadership
Hello, I am Emily and this is my story. I grew up in Norwich, but fell in love with the Lake District and want to persue a career sharing my passion for the ourdoors and doing something a bit different from the average 9-5.
Why the University of Cumbria?
I chose to study Outdoor Leadership because Ambleside is the most amazing location. Situated in the heart of the Lake District National Park, where the mountains and lakes are a walk away, why would I want to study Outdoor Leadership somewhere I would have to drive to get into the mountains? It's enabled me to gain outdoor qualifications while completing my degree. Also the staff seemed lovely and I loved the compact campus. It was also a great way to leave the flat lands of Norwich, and work on gaining more instructing qualifications.
Living in Ambleside was amazing!
During my time at the university I spent a lot of my time hill walking, climbing and mountain biking. I made great friends on my course and in halls that loved getting out in the mountains too. The location and ease for getting out and about meant I could gain quality mountain days, to build a logbook for my Mountain Leader qualification without a car, in between lectures!
Favourite memories of the course
I loved studying Outdoor Leadership, especially the modules on curricular applications, sports coaching and my dissertation, which looked into the career longevity and progression of women in outdoor instructing. At UoC, the campus and class sizes are small, so you get to know everyone on campus really well including the lecturers, who are super friendly (in particular my lecturer, Rich Ensoll - he was amazing). Richard is incredibly passionate, knowledgeable and inspiring. He was always happy to help out, offer suggestions of good adventures as well as sit down and really help with assignments. His input on my dissertation was invaluable, and it's how I still bump into him around the Lake District now!
During my time here at UoC, I began to develop aspirations of becoming an Outdoor Instructor at Outward Bound. I saw Outward Bound as a charity that delivered incredible outdoor learning that was really underpinned by research. I was motivated to put the theories and models I found out about in my degree to use with young people.
Graduating and finding a job
And after 7 months after graduating, I got my dream job! It was an amazing learning opportunity, and I was the youngest staff member there. My degree, coupled with my previous outdoor instructing work, and my summer job working as an instructor up in the NW of Scotland after graduating, and NGB qualifications was the perfect experience I needed to get a job instructing with Outward Bound.
I instructed for two years and absolutely loved my time in this role. I now continue to work for Outward Bound, but have transferred my love for getting young people learning and adventuring in the outdoors, into working in the education sales team. My experience of the industry, knowledge of outdoor learning and passion for showing young people what they are truly capable of has set me up perfectly in this role. I may not be the person taking the young people on adventures, but I am still playing a vital part in the process and know I am changing young peoples lives with every email and phone call I make! I didn't dream of an office job while I was studying at university, but it gives me lots of time to have my own adventures outside of work, while also playing a part in an amazing charity that offers learning and adventure to young people who need it most.
Advice?
My advice for anyone wanting to study Outdoor Leadership at the University of Cumbria is get as much work experience as possible. Have lots of your own adventures and expeditions first, work or volunteer for places that are at the top end of the industry. Come to university ready to do more than just your degree and get every drop of information as possible out of the course and lecturers, as they are some of the most knowledgeable people in the industry. The degree is hard work, not just splashing in puddles and climbing up hills, but the more work you put in before and during the course the better position you will come out the other side in, ready for your dream job.
I loved my three years in Ambleside, I now live just outside the national park and cannot recommend a degree in Outdoor Leadership enough for someone that is really invested in a career in the industry.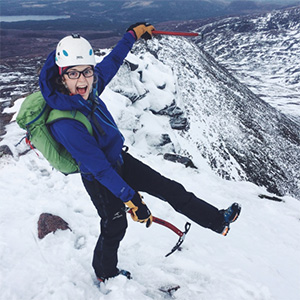 Emily in the snow

<![endif]-->