Class of 2020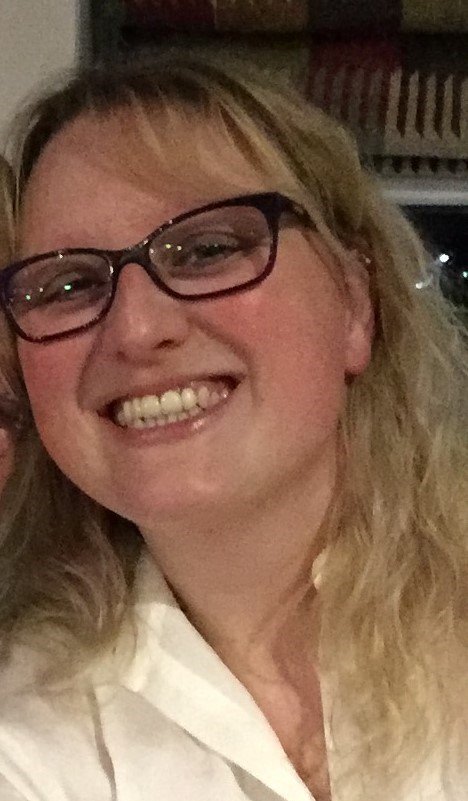 Chantel du Randt
- My Story Retraining as a Teacher
PGCE Primary Education with QTS
Chantel du Randt took the leap and embarked on a PGCE to change careers. In this quick interview, she tells us her story and how she managed to balance family life and study to achieve her ultimate goal of becoming a teacher.
1. Why did you choose to go into teaching?
Teaching has always been a career I have wanted to get into for a very long time. The time for me to start the training was right and so I decided to apply for the PGCE course without telling anyone.
I have always wanted to work with young children and after having been turned down for a number of teaching assistant positions over the years I thought I would grab the bull by the horns and go for my PGCE, and I am really glad I have. It is the best thing I have done, it has been hard and challenging but really worthwhile and hopefully, I will be able to get a job straight away and start my teaching career this September.
2. Why did you decide to retrain?
I had worked in a variety of sectors since finishing university in 2007, all of which have been invaluable and have added to my life experience. I worked as an assistant manager for Clarks shoes, was a manager of a small independent shoe shop in Lancaster, worked as an administrative assistant at a Family Court and as an administrative assistant at a letting's agency. My last position was in a SEMH school in Blackburn as a teaching assistant, which was for children aged between 8-16 years old and it really opened my eyes. To be honest, I was glad I was offered the job because it made me realise that being a teaching assistant was not the role for me but being a teacher was, and this is what inspired me to apply for my PGCE. I gave up full-time work to do this course, but it was well worth it.
3. As a career changer, how did you manage to balance study and family life?
I have two children, a boy aged 9 and a girl aged 7. I'm not going to lie, it wasn't easy having children and doing a full-time course. On the plus side though, they come in useful for ideas and as guinea pigs to test out my lesson ideas on.
The decision to start on my PGCE journey was one which we discussed as a family and the children knew that I was going to be very busy and not able to pick them up after school or go to school assemblies like I used to be able to do. We all had to make sacrifices as a family, but luckily for me, I have a husband who was able and willing to provide for us and who is very supportive of me. Without him as a soundboard and support I'm not sure where I would be now (probably a nervous wreck in the corner). My parents are also very supportive and look after the children when they finish school whilst I am at university and my husband is working. I am very lucky to have the love and support of my family.
4. Why did you choose the University of Cumbria?
I completed my first degree at the former St Martin's College in Lancaster, which is now the University of Cumbria's Lancaster campus. I knew that the campus was close enough to home for me to travel to every day and that the staff are very supportive and cohort sizes are not huge, therefore tutors can get to know their students on a personal level. I love how passionate they are and how you are encouraged to try different ways of learning and to be creative not only inside the classroom, but also outside. Their knowledge and experience really does show when they teach you and that's why I chose Cumbria.
"I have always wanted to work with young children and after having been turned down for a number of teaching assistant positions over the years I thought I would grab the bull by the horns and go for my PGCE, and I am really glad I have."
5. What did you love the most about your course?
I have to be honest; it has taken me a while to get back into education and to enjoy what I am doing. But once I was on placement and stood in front of a class who were responding to the lesson I had planned, that was what I loved the most. That is what made me realise I made the right choice in deciding to study for a PGCE.
6. What top tips would you give to career changers looking to do the same course as you?
Don't try to read everything at once otherwise, you will overwhelm yourself. You are only human, read what you can, when you can.
Take every day as it comes, you can't do everything, and you won't know everything just because you are the teacher. Deal with one thing at a time.
You think you have enough stationary but trust me, you don't. Buy more, you can never have enough highlighters, pens, post-it notes, files and poly pockets!
Try not to panic about placements, you will ease into it and get to know the staff and children.
Don't look too far ahead, take one little step at a time.
Be prepared to feel very overwhelmed, especially at the start. There might be a few tough moments but think of that end goal and YOU WILL SUCCEED!
7. What are your plans after graduation?
To have a job in the pipeline and be ready to have a class of my own so I can start my teaching career as soon as possible.
I'm really looking forward to having a class of my own, but this is also scary because you are in charge of 30+ little people who rely on you to teach them and give them the knowledge they need to succeed. Having said that, this career has been a long time coming for me and I can't wait to start.
Want to change career and become a teacher?
We've got you. Contact us today by calling 0808 178 7373 or emailing enquirycentre@cumbria.ac.uk.

You can also visit our Teacher Training page and explore our courses here:

<![endif]-->