Class of 2014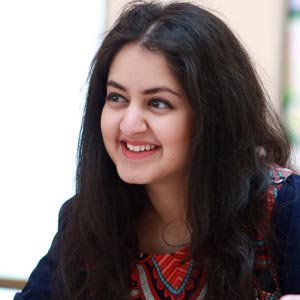 Rabeha Malik
BA (Hons) Primary and Early Years Education (3-11) with QTS
Rabeha studied with us at our London campus.
She had previously volunteered at a private day nursery, helped out at an after-school cookery club in a local primary school and volunteered for a week at a local primary school. She chose the University of Cumbria because it had the course that she wanted, the right locality with great transport links, and was a multicultural London campus specialising in teaching/education.
She says, "My sixth form placed a big emphasis on higher education. From a young age I wanted to become a primary teacher, and to become a qualified teacher I had to complete a teaching degree."
My favourite part of the course was an alternative 2 week placement – me and my friends chose to stay at an orphanage in Nepal where we taught 4 – 16 year old girls in a rural school. Amazing trip!
Rabeha adds, "We learn about theory and go out on placements to practise what we've learnt. The QTS at the end of the degree means you don't need to do a masters to qualify, and you can specialise in a subject."
Rabeha has most enjoyed her 2-week placement in Nepal. "Me and my friends chose to go Nepal. Amazing trip! We stayed at a girl's orphanage and taught 4-16 year olds in a rural school. We brought the school their first every whiteboard (they had limited resources desks, chairs and a blackboard), and we raised enough money for every single class in the school to have a whiteboard."
She adds, "Coming to university has changed my life. I have developed social skills, met lots of people who were different ages and backgrounds, am now more mature/professional, independent with work, and more organised."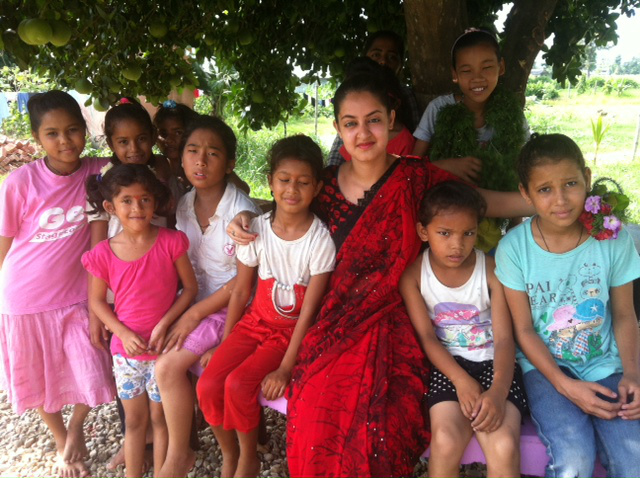 <![endif]-->