Jason Roscoe
Lecturer in Cognitive Behaviour Therapy
Institute of Health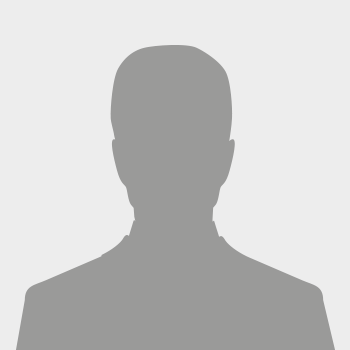 Biography
Jason initially trained in person centred counselling however he found that whilst the core conditions were a necessary ingredient of effective therapy he did not think there were sufficient in and of themselves and was therefore draw to more directive and structured therapies such as CBT.
Jason began working in Primary Care Mental Health in 2009 when he trained as a Primary Care Graduate Mental Health Worker, a role that has now been superseded by the introduction of Psychological Wellbeing Practioners.
From here Jason trained as a high intensity CBT Therapist at the University of Cumbria and worked in an IAPT Service at Step 3 from 2011 until 2016.
Jason began working in private practice in 2013 and decided to leave the NHS in 2016 to expand his clinics and began to work as a Lecturer in CBT at University of Cumbria.
During training as a higher education teacher, Jason developed an interest in atttitudes towards supervision which inspired him to persue Doctoral research on this topic.
Jason is involved in teaching trainee high intensity therapists working within IAPT Services and also provides group clinical supervision to students.
Jason has since returned to the NHS on a part time basis working as a CBT Therapist in CAMHS.
Jason has also presented at a number of BABCP workshops on Acceptance and Commitment Therapy and the effective use of supervision.
Qualifications and memberships
BA (Hons) Counselling & Psychology - University of Bradford - 2002
Post Graduate Certificate - Primary Care Mental Health Practice - University of Central Lancashire - 2009
Post Graduate Diploma - Advanced Practice in Cognitive Behavioural Therapy - University of Cumbria - 2012
Post Graduate Certificate - Learning and Teaching for Higher Education - University of Cumbria - 2017
Fellow of the Higher Education Academy
Accredited Member of the British Association for Behavioural and Cognitive Psychotherapies (BABCP) 2014 - Present
Academic and research interests
Interpersonal Processes in therapy
Self-reflection within CBT Supervision
Self practice of CBT amongst therapists
Therapist schemas and schema change across training and supervision
Resilience and protective factors against the development of common mental health problems
Adapting Acceptance and Commitment Therapy and Schema Therapy to Primary Care
Publications
Roscoe, J (2017) Driving Yourself Mad: Overcome Your Car Travel Anxiety with 1-2-3 CBT; Createspace Independent Publishing: Amazon