What are you up to now?
Have you got an exciting new job, working on a new project, want everyone to know about your own business, had something published or exhibited? Perhaps you are getting married or had a baby? Whatever your news, we would love to hear about it and share it with your fellow alumni. Drop us an email alumni@cumbria.ac.uk to share your story.
Barry Lees, class of 2013 English and Creative Writing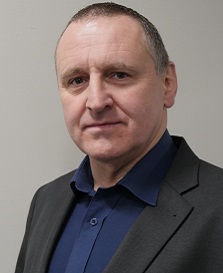 In 2013, Barry graduated in English and Creative Writing at our Lancaster Campus and, after a spell of teaching in secondary schools in Lancashire and Cumbria, he is now a Lecturer in Policing and Criminology at the Fusehill Street Campus. So far, he has produced four detective/crime thrillers. The first three are generating an online readership in the UK, America and Australia. The latest is Exiles from a Torn Province.
The story is an interpretation of the beginnings of the Northern Ireland peace process, the results of which the world can clearly see, but it is how it was begun which remains a mystery. This book marks a significant change in Barry's writing style, he adopts a new narrative voice and calls upon events from recent history to bring a sharp reality to the stories of the fictional participants.
Exiles from a Torn Province is available on Kindle Books here.
Ian Murphy, class of 1996, English Literature, Social Ethics with Drama
Ian graduated from the Lancaster campus back in 1996, it was then St. Martin's College. "I am grateful that St. Martin's was the safe space I needed to help me find my identity, as well as a terrific educational establishment. I was able to express myself for the first time and I took full advantage of it. I was probably too outspoken for my own good at times (sorry)."
Now a music journalist, Ian alongside his colleague Helen, established the 'Women in Music Awards' in 2000. He chaired the US awards for five years before it got too big and the show was sold to Billboard. "Had we continued and messed it all up as the event grew bigger and bigger, it would have been a disservice to the women we were supporting".
In 2016 Ian was recognised with a lifetime achievement award for his role in setting up the show and he was presented with his award by none other than Dolly Parton. "I've met so many legends over the years and somehow Dolly has eluded me, to meet her under these circumstances was amazing, the award even has her picture on it."
Daniel Bennett, class of 2013, Secondary Education and Mathematics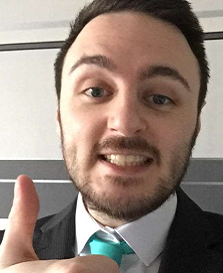 Daniel chose the Lancaster campus for his studies as it was close to home so that he could commute. With a clear ambition to be a teacher, Daniel was career focused even as a student where he hoped after completing his course he would be in a position of responsibility within five years and a head of department 10 years after graduation.
Daniel started his current role at Rose Bridge Academy in Wigan in September 2016 and he is the Assistant Leader in Mathematics there.
In addition to his work in maths teaching Daniel has his own website www.bennettmaths.com and a twitter page to go with it @BennettMaths the aim of the website, says Daniel, "is to support students and teachers with their GCSE revision".
Rick Banks, class of 2007, Graphic Design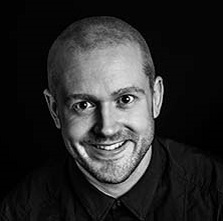 Originally from Manchester, Rick grew up in Bolton. On graduating from the University of Cumbria in 2007 he worked at London studio SEA Design for two and a half years.
Now, director of Face37 and celebrated London-based designer, art director and typographer, focusing in the fields of branding, typography and graphic design, he recalls his time in Cumbria, 'The graphic design course was essential for getting my foot in the door. The course provided me with all the skills I needed to pursue my career'.
Rick is thrilled to be one of the judges for the prestigious D&AD Professional Award in April 2017.
Rhiannon Robinson, senior lecturer at the University of Cumbria remembers Rick as one of her students: 'Rick was an amazingly committed, enthusiastic student. I could see even in those early days that he was going to go somewhere. He was so driven – a pleasure to teach'.
Type Trumps (no US connection) was a project originally conceived and created when Rick was still a third year student, which he then went on to produce commercially after he graduated and is sold in museums and galleries around the world.