What are you up to now?
Have you got an exciting new job, working on a new project, want everyone to know about your own business, had something published or exhibited? Perhaps you are getting married or had a baby? Whatever your news, we would love to hear about it and share it with your fellow alumni. Drop us an email alumni@cumbria.ac.uk to share your story.
Helen Gorrill, class of 2007 Access to Higher Education – Art & Design, 2009 FDA Drawing and 2011 Fine Art/Contemporary Applied Arts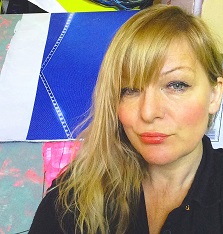 Helen attended the University of Cumbria from 2006 to 2011. On graduating, she won funded scholarships to study her prize-winning MRes in Arts and Gender Studies at Northumbria University and a PhD in Fine Art research at Coventry University, co-supervised by the Royal College of Art. Helen is a proud northerner and mostly lives and works in Cumbria. She came to Cumbria as a mature student and single parent and hopes her achievements will inspire those who were also 'rubbish at school' (her words!) to never give up.
Now Postdoctoral Researcher, Writer and Artist, Helen's work is archived by New York's Brooklyn Museum (Elizabeth Sackler Center). She recalls her time at Cumbria University: 'The art degrees were essential to building up my confidence and gave me a strength to fight for what I believed in.' This is what Helen says led her to establish a groundbreaking method in visual art research through the use of statistics and applied mathematics, and the discovery of a new theory of aesthetics in contemporary painting. Her book publications include Drawing Conversations: Collective and Collaborative Drawing in Contemporary Practice (Cambridge Scholars Publishing 2017) and Women Can't Paint: Gender, the Glass Ceiling and Values in Contemporary Art (I.B. Tauris 2018).
Helen has been invited to present her work as guest lecturer at the Royal Academy, she is a member of the Tate's Register of Expertise and is currently initiating a postdoctoral research project. This new work explores patterns of creativity in transnational aesthetics and cultural identities in national gallery collections, collaborating with international galleries and institutions in northern Europe.
Keep up to date with Helen's work on her websites here: helengorrill.com drhelengorrill.com
Charlotte Pearce, class of 2014, Mental Health Nursing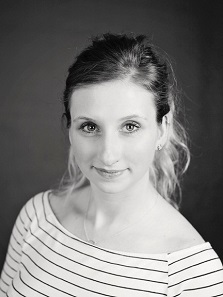 I joined the university of Cumbria in 2011! I was 20 years old then. I knew I wanted to become a nurse but if I'm honest I was thrown when asked to join a branch of nursing, E.g learning disabilities or mental health. Torn between mental health and child nursing, I went with mental health because I felt this was where my interest and knowledge stemmed from. The course was a journey and took me from a student with an interest to a realisation that I was going to become a professional in this field! By year two I was excited and nervous, wondering if I could really pull this off! Sure enough the final year flew by and in September 2014 I became a qualified Mental health nurse working with young people, families and their well-being.
I love what I have chosen to do for a career, but I wanted to continue learning. Just because you graduate – it doesn't mean your career ends there! If anything it's only beginning. When you graduate you are still connected to the university through the Alumni so I got in touch and looked for more opportunities to learn and develop myself. This January (2017) I became a lecturer in Mental health here at The University of Cumbria. I still work as a nurse with the young people and families network. Who knows maybe my future research will go towards creating better futures for them! I am 26 years old now, who knows what's ahead?! The advice I'd give myself is the same now as it was then; 'no-one and nothing should stand in your way of becoming who you want to be. The most important attribute is a positive personality as everything else can be learnt!'
Ben Coleman, class of 1998, Christian Ministry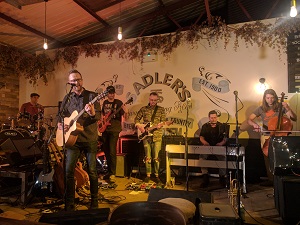 St. Martin's, Lancaster campus graduate Ben, chose the college because he liked the 'friendly, family feel to the place'. The course offered the freedom to study a wide range of things from Hinduism and Youth culture. Following graduation Ben had the 'vague plan to go into the ministry' however he ended up in sales.
Ben is now the Business Development Director for SAS Global Communications, a job he says he enjoys and could quite happily continue in for a couple of decades. However, his true passion is music and writing his own songs. 'By night I transform into the Duke of Wollaston… and who knows where that might lead'
Ben has fond memories of his time in Lancaster, playing with his band Phud and meeting his now wife Jen! They have two sons together Dan and Will. Whilst at St. Martin's Ben also wrote the theme tune to a TV show called The Diceman. He is still in touch with old friends from college, Simon Phillips was his best man, and Ben was his too. 'College definitely made me more confident and provided the platform to really get into writing and performing music' Ben explained.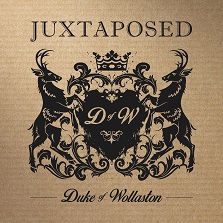 The Duke of Wollaston's music is described as 'everything from upbeat cheesy tunes to deep, melancholy moments. Something for everyone!' 'I love the fact that the songs I write draw on the real experiences of me and people I know and because of this, people seem to relate to them. I don't shy away from the negative stuff but equally don't dwell on it either – hence 'Juxtaposed' being the name of the album. It sets the positive directly against the negative, I find life is like that sometimes' Ben says.
Ben's top tips for anybody who wishes to make it in music or pursue their passions… 'Keep doing it! Keep working at it, spend as much time as you can doing it. Let the ideas flow and find like minded people to work with, people who bring out your positive side and for whom you do the same'
Juxtaposed, the new album by the Duke of Wollaston is out now, you can request a copy here http://www.dukeofwollaston.co.uk/ or find out more on Facebook https://www.facebook.com/dukeofwollaston/
Matthew Aitchison, class of 2014, Drama Performance and Technical Theatre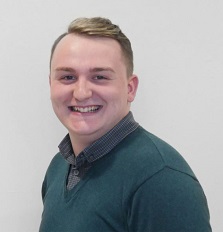 Matthew grew up in Carlisle and chose to study at the University of Cumbria mainly because it was close to home. 'It was my local university and the thought of moving away was a really daunting experience, so I wanted to stay local.'
The Drama Performance and Technical Theatre degree was the right course for Matthew, giving him a more practical element to gain the right experiences. During the course he enjoyed working with external directors, choreographers and musical directors.
Whilst studying Matthew was a student ambassador and following completion of his course he started an internship as a Widening Participation Officer. 'I am really proud that I managed to secure the intern job before I completed my degree then 4 months into the role I secured my current School and College Liaison Officer permanent full time role at the university' explains Matthew.
When he first started his course Matthew had ambitions to be a teacher, but along the way he decided that a job in recruitment and marketing was the right path for him. 'Helping to raise the aspirations of young people and opening doors to their future is very satisfying aspect of the job' says Matthew. 'I speak with prospective students about the opportunities a higher education degree can offer them'.
Mathew would 'absolutely not' be where he is today without his degree from UoC. He learnt a lot about himself as a student, gained lifelong friends, particularly Katie Slavin, and is now pursuing a job he loves. Matthew's advice for current students is to 'take every opportunity you can and embrace the experience'.
Photo Credit: Matthew Aitchison by Nanna Jensen
Rhian James, class of 2014 Social Work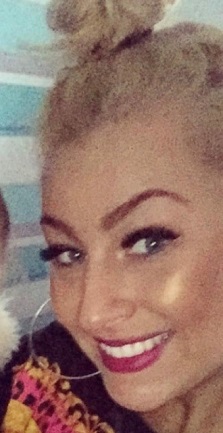 Rhian was clear right from the start of her course that she wanted to be a social worker and is very proud now to have achieved that ambition. 'Coming to university opened up windows of opportunity for me, matured me as a person and gave me lifelong friends' says Rhian. 'Without my degree I would likely still be working in retail'.
'I am most proud of sticking with my degree when times were particularly difficult in my own personal life and then graduating. Seeing my parent's faces when I graduated was definitely the proudest moment of my life'.
Now a Band 6 Mental Health Youth Practitioner for Mersey Care NHS Trust Rhian works with young people with mental health issues and tries to improve their outlook on life. She uses her own personal experience of mental health to empathise and encourage them into believing there if life outside of the illness. Rhian's ambition for the future is to work her way up to a Band 7 Manager.
'It is easy to take advantage of student life but once you graduate it becomes clear that lecturers play a huge role in encouraging you to be where you want to be in your career' explains Rhian. Her top advice is to 'listen to your lecturers and take on board everything that is taught, it will become how clear and you will realise how relevant the information is when you are practicing as a social worker. 'I cannot thank the university lecturers enough for the support they have me, particularly during tragic circumstances when we lost a member of our cohort. The UoC staff were incredible.'
Ross Murray, class of 2017, Radiation Protection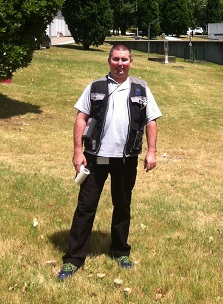 Ross started his degree in 2012 studying part time at Energus, our campus on the west coast of Cumbria. The course leader, and Ross's good friend Alan Marsh, had persuaded him of the many benefits of the course. This fitted with Ross's ambitions to secure a full time stable job and the possibility of promotion and more responsibility.
Starting the course later in life as a mature student whilst also working at the same time was an aspect that Ross had in common with many of his course mates and something that bonded them. Ross hopes to stay in touch with classmates and that they will visit him now that he lives and works in France.
Now the Senior Radiation Protection Technician at ESRF European Synchrotron Radiation Facility, Ross enjoys working in a world leading scientific research facility where he gets to meet and make friends with people from all over the world.
Ross's current ambition is to continue his learning to become more effective in his role. 'The learning never stops here so it most definitely keeps you hungry to develop and continue learning every day' he explains. He would also like to improve his French to enable him to communicate better with colleagues and settle into his new life. 'Hopefully then promotion will be on the horizon as my knowledge and experience grows' says Ross.
Ross's words of wisdom for today's current students… 'hard work and perseverance will pay off in the end. Try to remain positive during moments of self-doubt and do not be afraid to ask for help when you need it.'
Katrina Moffat, class of 2017 MSc Professional Development
Katrina was predicted 2 GCSEs in 1997 and now 20 years later she is due to qualify for her MSc. Katrina is very proud of her achievement and rightly so. 'I wanted to be as qualified as I could in my area of practice', she explains, 'and now I have achieved that'.
Katrina is a Senior Anaesthetic Nurse and the West Cumberland Hospital now and she loves the 'technical and pharmaceutical aspects of theatre nursing and anaesthetics' the most. Her dream is to go onto more advance nursing roles, 'Nurse anaesthetist would be an amazing role' Katrina reveals.
Initially choosing UoC due to location, it was important for Katrina that uni wasn't too far away and offered distance learning too. When reflecting on the best bits of her course she explains 'I found all the tutors and lecturers to be so friendly, helpful, committed and understanding that 'real life' can get in the way of studying!' Katrina came out of her course a much better practitioner 'I now have the knowledge and skills to back up my practice and I am able to share that knowledge with others too'.
Katrina's advice to prospective students… 'Get the studying ticking away…..even if it's a module a year, it's a good idea to keep your hand in at essay writing. Get a good work place mentor, I was very lucky with mine. And take up running! Some of my best essay ideas came from the Brigham to Cockermouth loop!'
Melissa Gunn, class of 2004 Journalism
Melissa studied Journalism at what was then the Cumbria Institute of the Arts, our Brampton Road campus now.
Currently a lecturer with the University of the West of Scotland based in Dumfries, she teaches across the Business degree. Melissa has also recently become the Chair of the Board for The Stove Network, an artist-led organisation which is located on the Dumfries High Street.
1 day a week Melissa is seconded to work on the Midsteeple Quarter/Living on the High Street project which aims to regenerate Dumfries High Street through a range of methods including the introduction of enterprise education.

Furthermore, the very busy Melissa also promotes Dumfries and Galloway music through her website, Small Town Sounds (http://smalltownsounds.co.uk) which is the only 'hub' for local music in the region.