Centre for Regional Economic Development (CRED)
Established in 1996, the Centre for Regional Economic Development is recognised regionally, nationally and internationally for its high-quality research and consultancy on regional economic change, local governance and regeneration.
CRED conducts applied research on behalf of external organisations including local government, national government departments, development agencies and enterprise support agencies. CRED members also sit on European expert panels evaluating EU programmes of research.
Our extensive experience includes:
Conducting sector profiles, baseline studies, evaluations of policy interventions, evidence reviews, business surveys & interviews and writing reports for EU, UK Government and local development agencies in Cumbria;

Assisting and advising local agencies and partnerships involved in formulating local industrial strategies and economic plans;

Production of publications such as: the CRED Research Quarterly Economic Bulletin on Corporate Change in Cumbria (and formerly, the Cumbria Economic Bulletin); Editorship of Regions (the quarterly scholarly members' magazine of the Regional Studies Association);

Publishing research in academic journals;

PhD supervision and specialist teaching on regional economic change, regional policy, evaluation of local and regional interventions to improve local economies, regional and place leadership;

Writing in the local press on prescient issues such as the economic implications of Brexit, economic development on the Anglo-Scottish Border and skills needs in Cumbria, including a regular article in the In-Cumbria Magazine.
If you would like to know more about our activities or wish to discuss our conducting research for your organisation on any aspect of local or regional economic development, please contact
Dr. Gail Mulvey at: gail.mulvey@cumbria.ac.uk
Tel: 01228 888716
Contact CRED
CRED is based at Carlisle Business Interaction Centre,
University of Cumbria Business School,
Carlisle,
Cumbria,
CA3 9AY
To find out how CRED can help you with a research project, email: Gail.Mulvey@cumbria.ac.uk
Tel: 01228 888716 / 01228 888712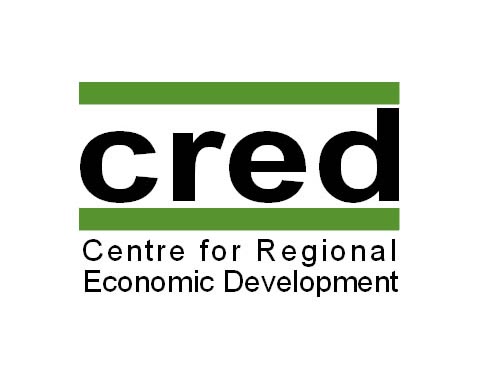 <![endif]-->