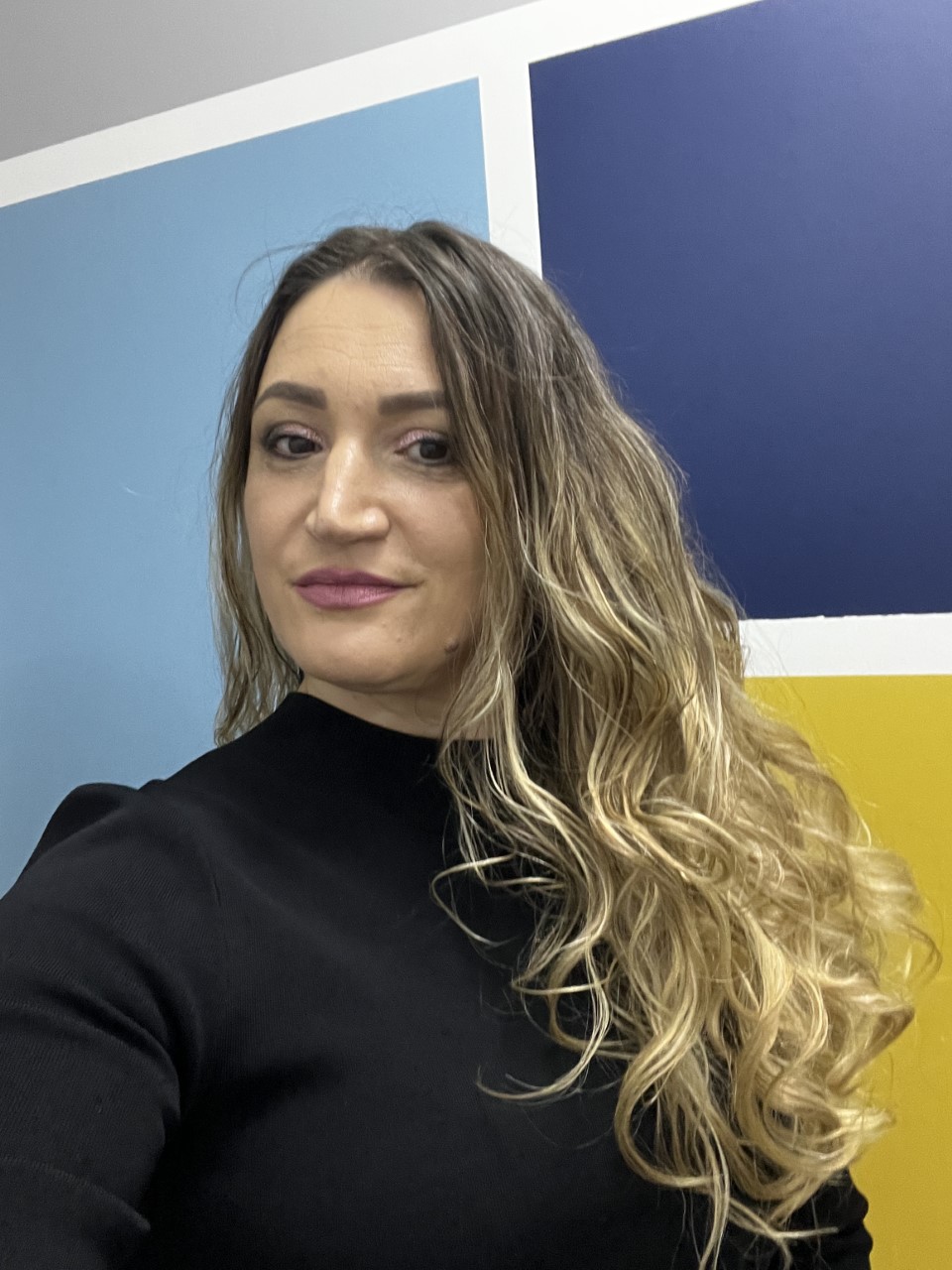 Anamaria Rambojun
MBA London
Anamaria tells us all about her time at the University of Cumbria in London, from her Global Business Management (Top-Up), to her MBA!
What brought you to the University of Cumbria?
Here my wonderful story with University of Cumbria began.​
In the summer of 2019, I had graduated from my HND in Travel and Tourism Management with Distinction grade and decided to go further with my education and register for a top up course.
I had a recommendation for the University of Cumbria from the student recruitment agency. I did some research about the university in terms of location, tuition fee and more about the courses available. I was inspired straight away about everything I have read about it and decide it to go for it.
January 2020 what a year!!! ……very exited as most students getting on board first time at university, happy to see new students and also a new lecturer. I was more than happy to get a place into a Global Business Management program. Graduated with First Class Honour and decided to continue with MBA program which I did start in October 2021 and completed in August 2022 with Distinction.​
Very happy and pleased with the decision I made because they give so many opportunities to grow, develop and progress, with full support from lecturers and entire academic team.
Why Did you choose to pursue the Global Business Management (Top-Up) and MBA at the University of Cumbria?​



I chose University of Cumbria because having a full-time job and family life the designed course offer me the flexibility to work around the 2 days in the evening and balance everything else.​
It is a well know university with 5 campuses around England​
I wanted to study Business Management which I knew will give the relevant information about the business as a concept in order to understand all the business skills and tools required to create my own business in the future.
What has been the most difficult obstacle you have overcome so far?
Firstly, the language barrier was difficult as English is not my first Language. The education system in the UK is also different to Romania.
It was difficult to add something else into my already busy life, especially coming back to education after 20 years!
When did you feel like everything was starting to fall into place?
After a couple of weeks, I was able to connect more with the University and my classmates, which helped give me more insights about the course and student life. I started to understand more with a much deeper understanding, meaning all the information, I was able to comprehend at a much higher level. I knew I could do it!
I appreciated all the support and guidance from all my lecturers. They did a fantastic job to keep us on our toes during the course and made us understand the lessons.
How have you found studying at the University of Cumbria?
For me, it was a brilliant experience from first day on Campus to the last day of my MBA programme - this is why I want to further my education and study for a DBA.
There were lots of challenging and enjoyable times. I've had the opportunity to meet new people with different backgrounds. We were all connected, helping each other to achieve our goals. There is a lot of support from everyone, from the library staff to academics, they all offer guidance where needed.
How is University life beyond your studies?
It is very easy to get to Campus with public transport.
The student life is brilliant, I know people from lots of different countries, we keep in touch, have fun together, but most importantly we support and encourage each other.
What would be your top tips for people looking to do the same as you?
Be ready for the course and prepare yourself for a unique learning experience, filled with so much knowledge for you to take on board.
Try to make connections with different people, at the end you will have brilliant results.
Do you best, dont be afraid to take risks & most importantly, enjoy - it is an amazing journey!
If you're interested in joining our MBA programme, click here MBA London

<![endif]-->