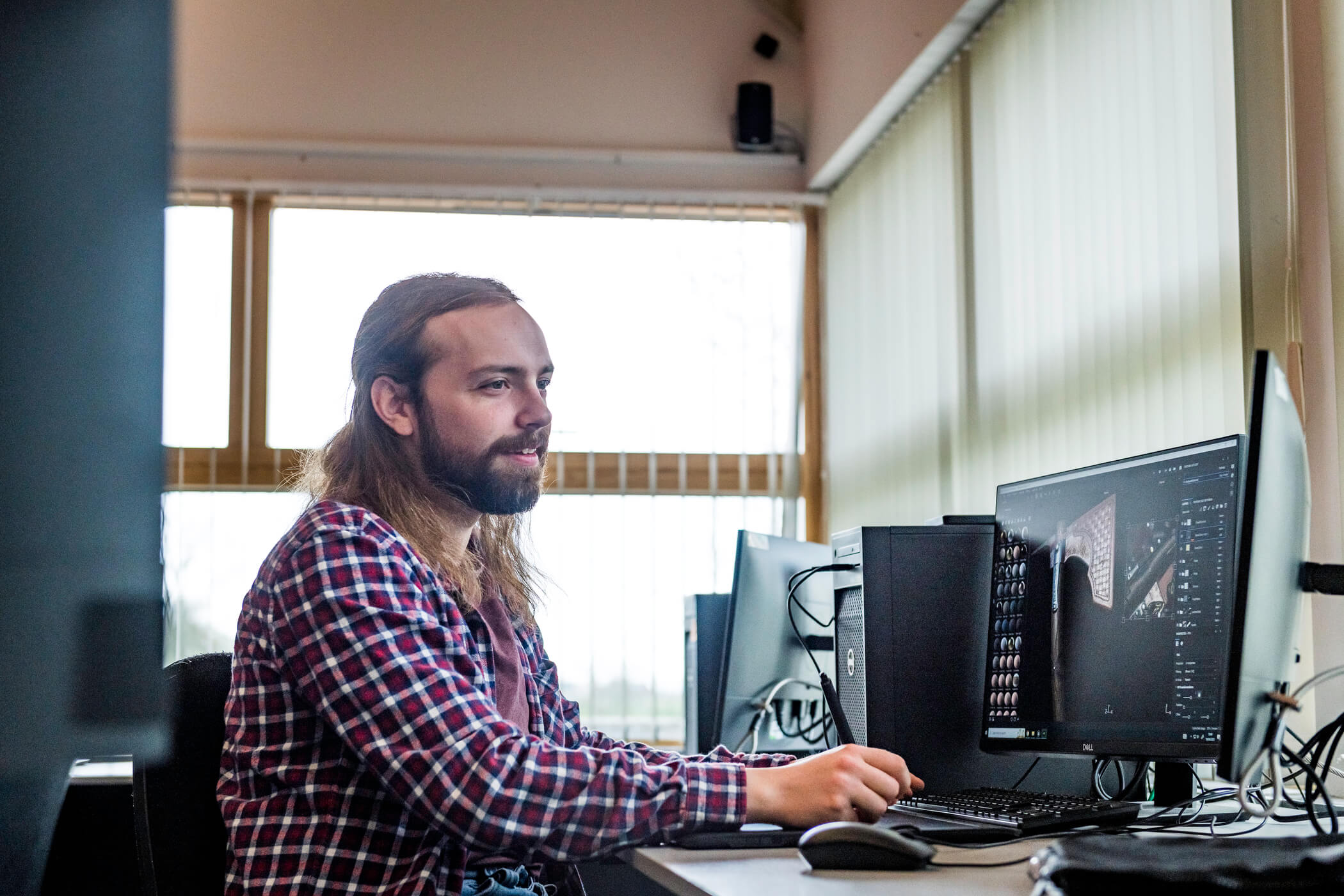 Charlie Anderson
BA (Hons) Games Design
Game Jam is an event organised by the BA Games Design course team at the University of Cumbria. It's an exciting creative competition where participants create a game within 72 hours based on a specific theme. The main goal of the event is to inspire creativity, experimentation, learning, collaboration, and, most importantly, to have fun! Charlie Anderson was the winner of the 'Best Video Game' award in the Game Jam 23 with his creation, 'Super Ninja Ball'. Read about his experience here:
What was the game you made? What was the concept and gameplay like?
I created a game called "Super Ninja Ball" for the Game Jam with the theme "Stretchy Yellow Ninjas". I make a casual "Peggle-like" game where you shoot little ninjas to earn points and achieve the highest score possible. It is a casual game that can be enjoyed by players of all ages and has been designed for two players.
How did you allocate your time during Game Jam?
I began working on the game as early as possible, but since I was a 1 person team, I had a lot of work to do. I dedicated a whole three days working on the game, from 8am to 10pm each day.
On day 1, my focus was on establishing the concept and implementing the ability to shoot the ball in the game engine.
Day 2 was dedicated to implementing the scoring system, refine the bouncing mechanics, and creating the main menu for the game.
Finally on Day 3, I focused on creating multiple levels and adding as much 'polish' to the game as I could. I knew that's what would make the game stand out.
What was some of the challenges you faced during Game Jam and how did you overcome them?
Creating a game involves constantly overcoming challenges, and one thing I always struggle with is coding. I have a limited understanding of coding, so much of it is a process of trial and error. A specific challenge I encountered was implementing text that displayed the current turn, which ended up taking several hours of effort to accomplish.
What was your highlight of the Game Jam?
When it came time to upload the game for submission, I finally had the opportunity to appreciate what I had created. However, the most satisfying moment came in the few hours after the submission when I saw that people were actually playing and enjoying the game. This feedback and engagement from players brought a sense of fulfillment and satisfaction.
What were some of the most valuable skills or knowledge you gained from participating in the Game Jam?
Through this experience, I learned the importance of keeping my game ambitions within realistic boundaries that could be achieved within the given timeframe. It was a significant amount of work to complete, but it was achievable thanks to the initial idea was simple yet enjoyable. Working at that pace was invigorating, and by the end of the Game Jam, I felt a sense of momentum and motivation to continue creating and developing more games.
What feedback did you get during the Game Jam event?
I received a lot of positive feedback from people who were impressed with the presentation of the game and amazed that it was created within just three days.
Overall, how did you feel about the overall experience of participating in Game Jam?
I loved participating in the Game Jam. It was my third time being a part of such an event, and I can confidently say it was the most enjoyable one so far. Unlike previous Game Jams, I didn't feel too much pressure to win, but rather focused on the challenge of creating a game within a limited timeframe. The satisfaction of having something at the end to showcase to potential employers or colleagues made the entire experience truly worthwhile.
What advice would you give other students taking part in our next Game Jam?
When it comes to game design, it's advisable to keep your ideas small and manageable. However, don't compromise on giving your best effort to make it as good as possible. Dedicate a short amount of time to plan out each element, and place your primary focus on establishing the initial game loop and the main mechanics.
Will you be looking to take part in this year's Game Jam?
Yes, I am really looking forward to this years Game Jam!
------------------
Play the Game Here: https://charlie-anderson.itch.io/super-ninja-ball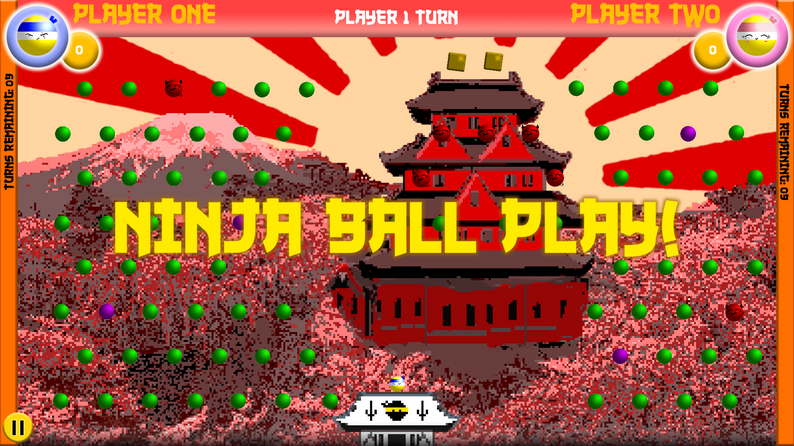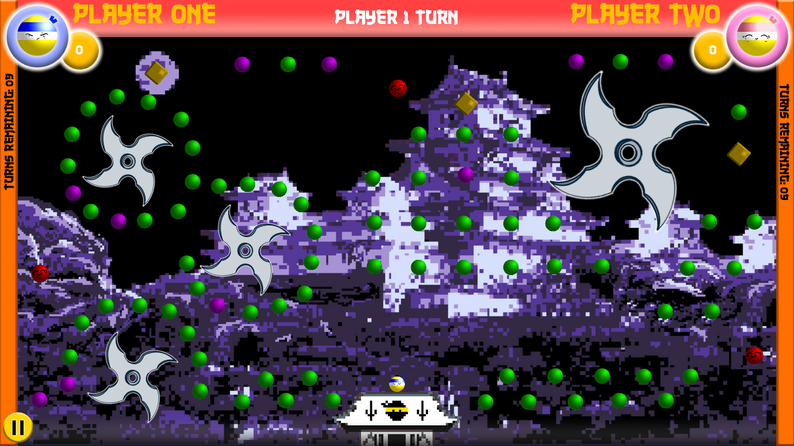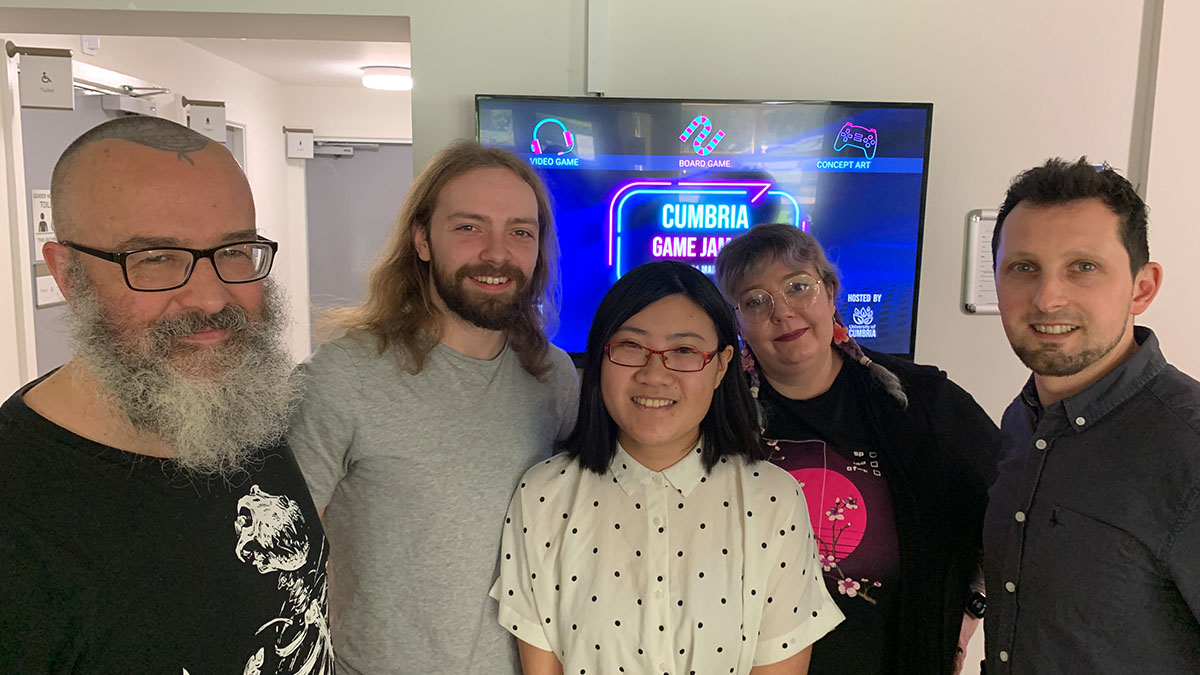 (l-r) University of Cumbria GameJam 2023: keynote speaker and judging panel member Dr Ian Sturrock, winners Charlie Anderson and Suki Shek, and university Game Design lecturers Nimue Von-Lind and Lucian Toma

<![endif]-->